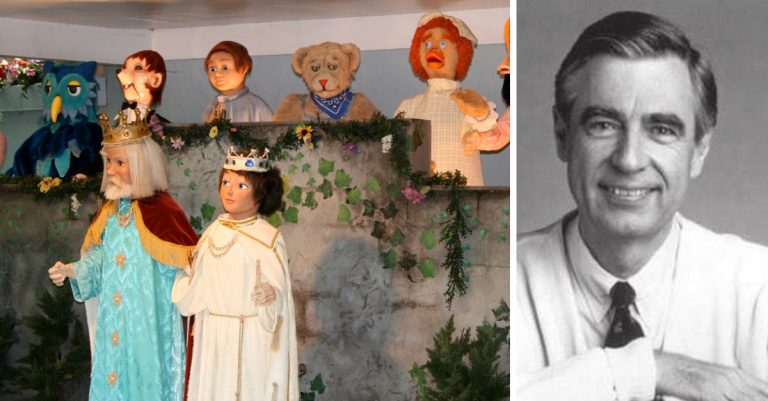 Do you remember watching Mr. Roger's Neighborhood on television? Mr. Rogers taught us life lessons for 31 seasons. The show premiered in 1968 and those lessons from back in the day are just as important now. His patient demeanor and soft voice made him an icon for both children and adults.
Here are some of the most important lessons we learned from Mr. Rogers himself.
1. Conflict is okay
Many of us shy away from conflict, but conflict is natural, especially when you bring many different types of people together. Mr. Rogers often used his puppets in the Neighborhood of Make-Believe to show how you can peacefully come to conclusions about many different kinds of conflicts.
2. People with different beliefs can live peacefully in the same area
Speaking of that neighborhood of puppets, King Friday was often the character who had strong beliefs and fears and would shake up the neighborhood. Mr. Rogers taught us that we can try to understand where the other person is coming from and resolve problems peacefully.
3. It is okay to be you and you should remind others of that too
Mr. Rogers always closed out the show with some positive thinking. He often said, "I like you as you are." With the world always trying to change us, it is a great reminder. Make sure you remind your children, grandchildren, and friends of this often.
4. Love your neighbor and yourself
Mr. Rogers actually was once a Presbyterian minister, but he didn't teach religion on his show. Instead, he took some of the basic principles and taught those. One of the most important was to love your neighbors and to love yourself.
5. Listen to others
In a world where most people are thinking about what they want to say next instead of listening, Mr. Rogers taught us to be good listeners. He encouraged his viewers to try to truly understand what someone else is saying. He also taught us to try to understand the other person instead of jumping in and arguing. Many of us could use this lesson today.
Read on for more very important life lessons!