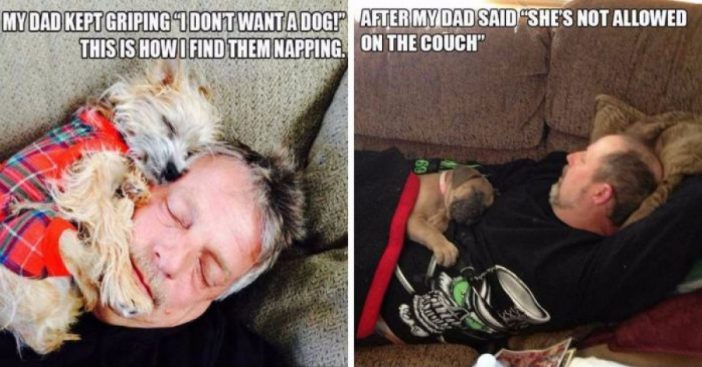 6. Some dads just won't admit the truth… they want ALL the dogs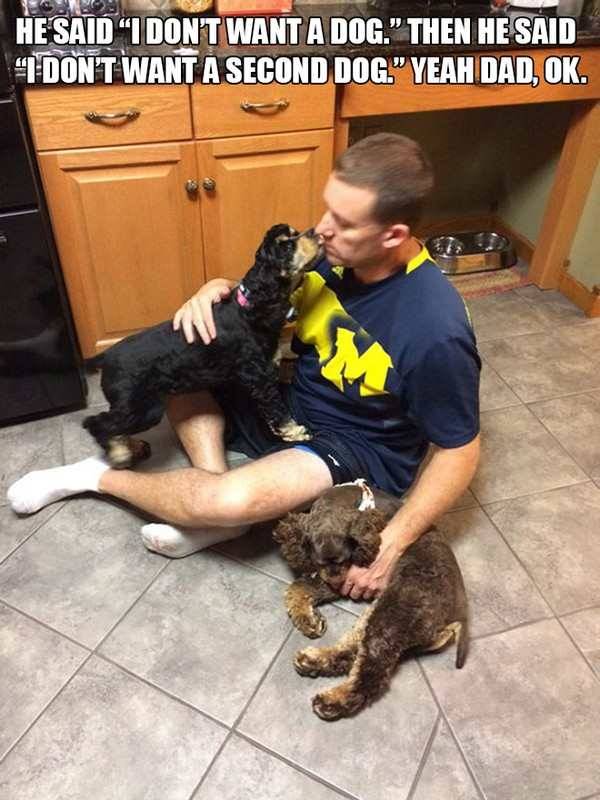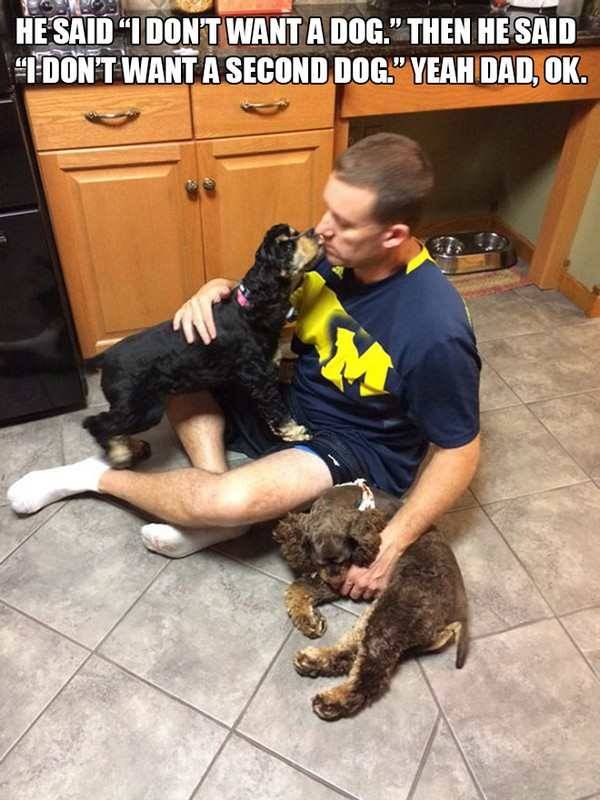 This guy didn't want the first dog or the second dog… but the picture shows just how much he loves them. Do you think he will get a third dog?
7. The dad who literally brings the dog everywhere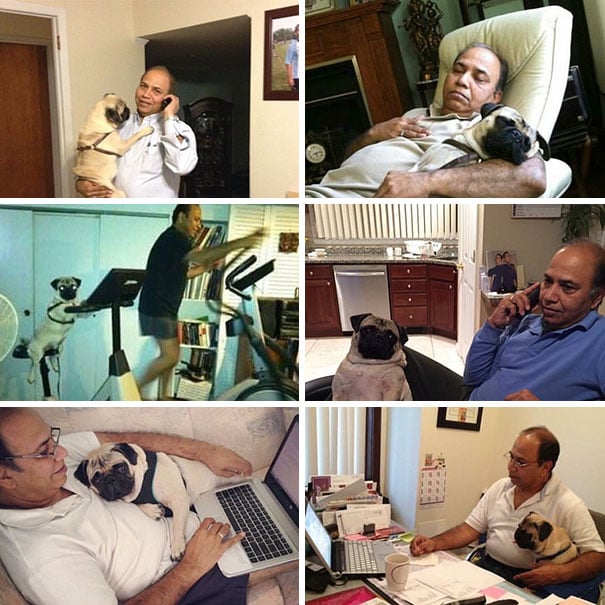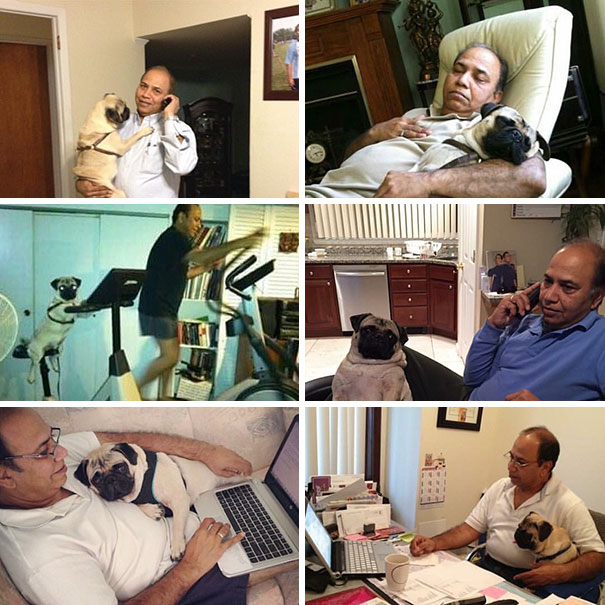 This dad didn't want a dog, but the dog is now his best friend! They do everything together. How adorable is this pug exercising?
8. Sometimes dogs love those so-called "not dog people"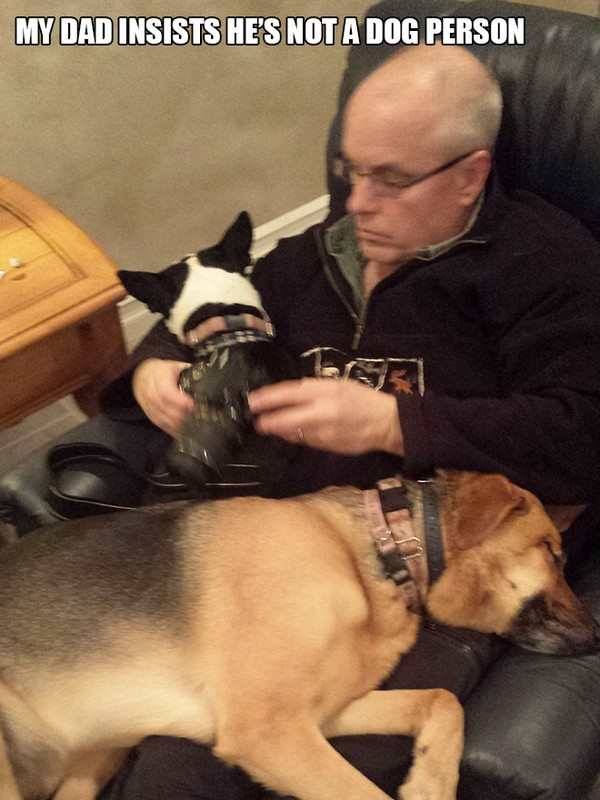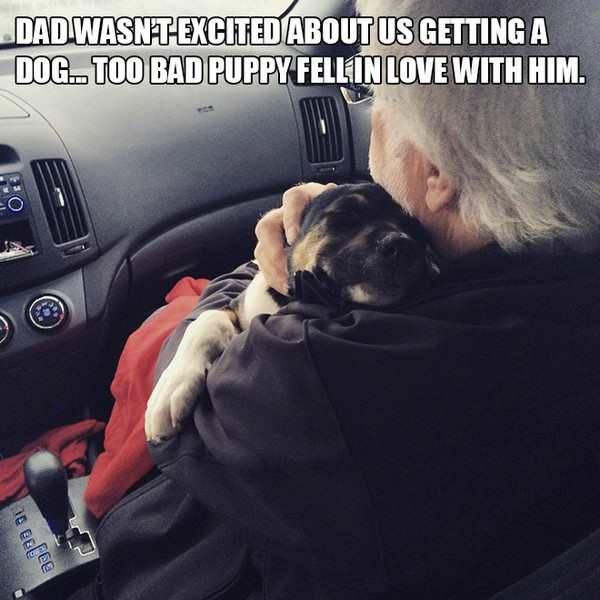 Isn't it true that cats and dogs love to be around people who keep saying they aren't a dog or a cat person? Sometimes it ends up making them become one, like these two dads!
Has your dad, husband or grandfather ever said that they never want a dog and ended up being obsessed with the cute puppy?
If you enjoyed this article, please SHARE with your friends who love dogs!