There are many places that require signs that say "Danger!". This one takes the cake. How often do you walk backwards, especially in areas where there are giant holes? I guess someone had to do it for this sign to be put up.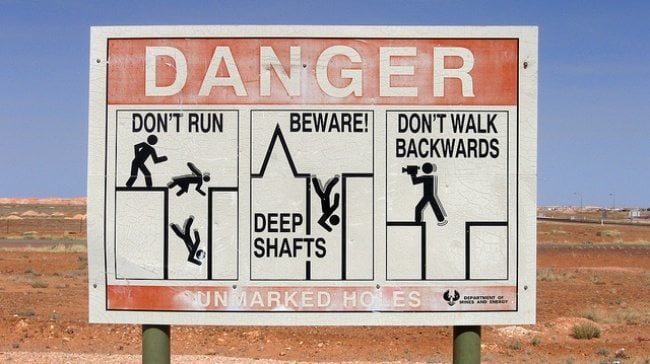 Normally a cemetery isn't a place for laughter, but this sign does envoke a chuckle. You definitely want to go right, not left!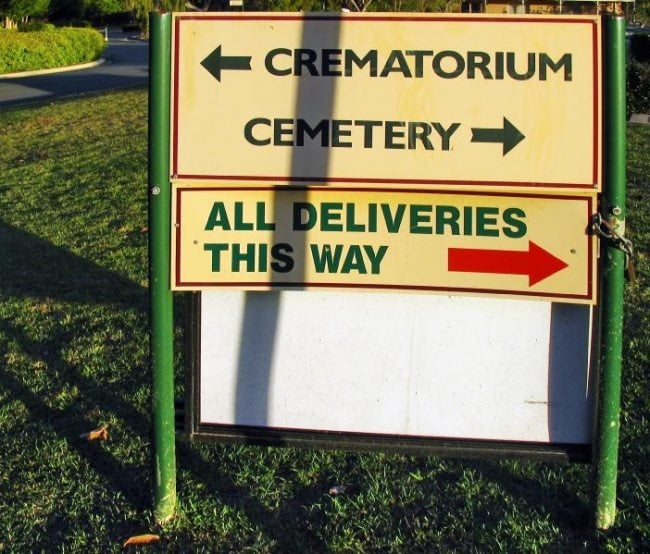 This sign speaks dog! It seems they wanted to break the ice after telling owners to clean up after their dogs. Too funny!
This pool sign is pretty strong common sense. What do you think someone did for this sign to be put up or do you think they are just being snarky?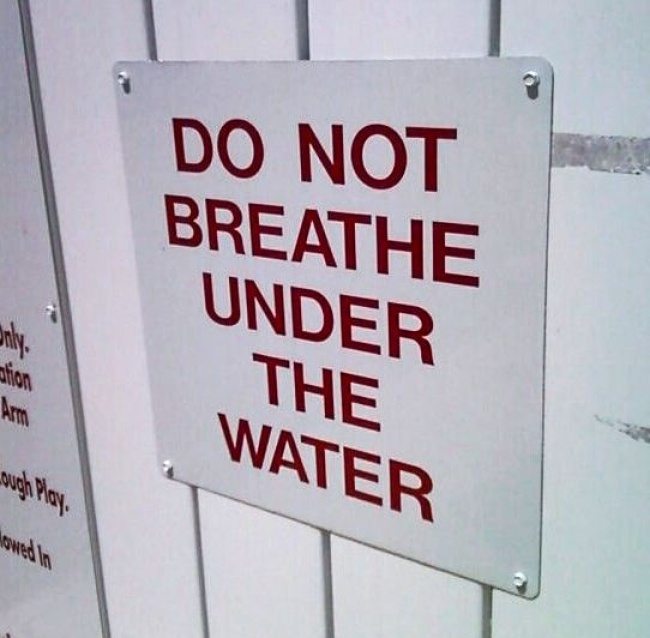 Well, if we could walk through doors and walls, we would!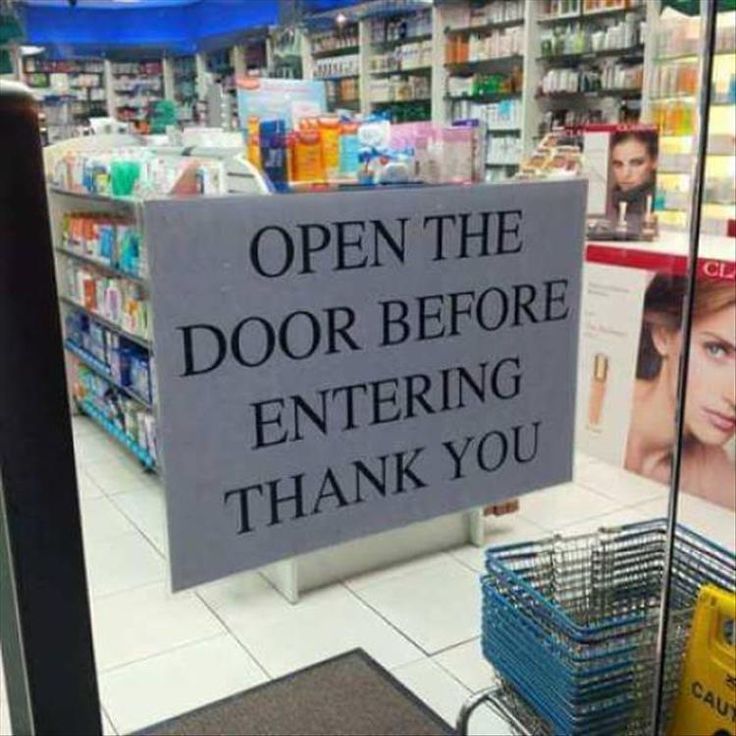 This place clearly cares more about the animals than the people.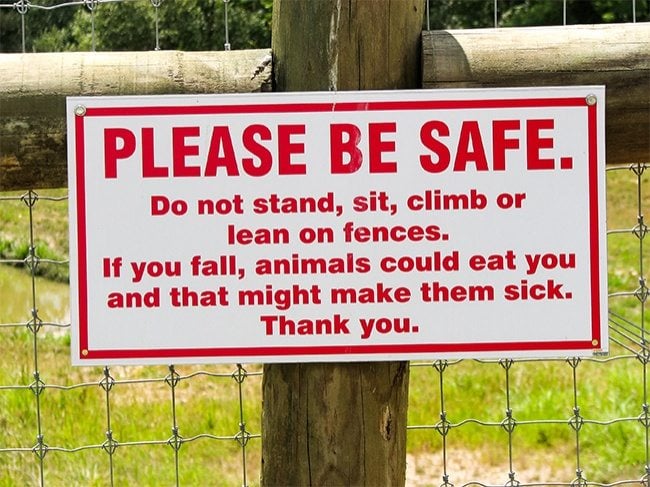 What do you think about these hilarious signs? Which one was your favorite?
If you enjoyed this article and these photos, please SHARE with your friends!