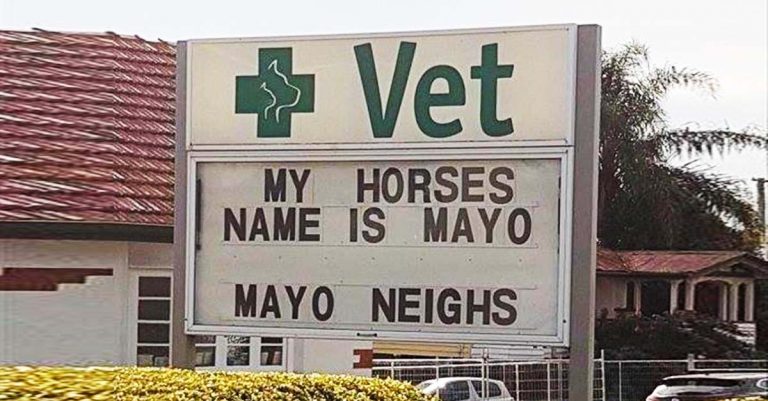 Many businesses have signs outside to alert consumers about deals, special offers, or important news. Sometimes though, these businesses use these signs to make people laugh! Whether they are sharing a joke or a pun, asking an employee to show up for work, or simply gave up, we love all hilarious signs!
It seems like the people who come up with words or phrases for business signs are getting more and more clever. Check out some of the funniest business signs we found around the Internet these days:
Dairy Queen
Let's start with this one from our favorite ice cream shop, Dairy Queen. Apparently, someone named Abby hasn't really been showing up for work. I guess when calls and texts don't work, let's hope she drives by and sees the sign?
Safety First
We aren't sure what this business is, but it seems that Joe was really messing everything up. Yikes. We wonder if Joe left or if Joe got fired…
Another Safety Poster
Safety posters are necessary in the world, but that doesn't mean the sign maker can't have a little fun! This safety posted urges you to stay off the tracks because, well, you're not a train.
LEGAL Locksmith
Getting new locks and keys can be kind of boring. This sign decided to add a little humor to your day if you are heading by their shop.
Ice, Ice Baby
Do you remember that catchy song by Vanilla Ice? Someone decided to change up the lyrics a bit to alert drivers about a really icy, dangerous patch in the road. Funny, yet effective!
Read on to the NEXT page for even more hilarious signs!