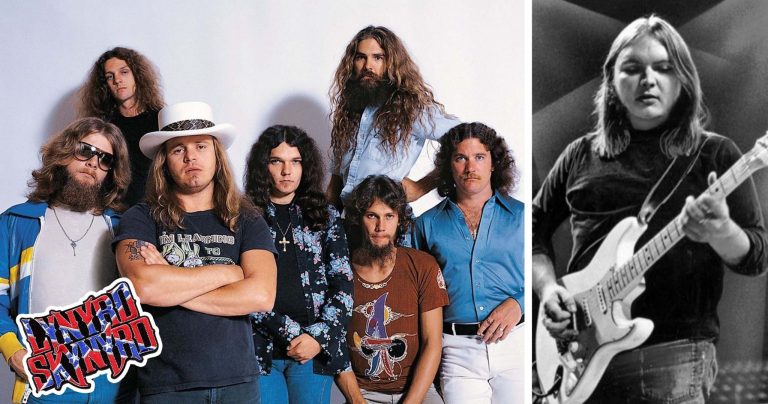 It has been reported that Ed King, former guitarist of the band Lynard Skynard, is dead at the age of 68.
The official cause of King's death has not been announced at this time.
https://www.instagram.com/p/Bm05FukFCkk/?tagged=edking
Ed King was born on on September 14th, 1949. He was part of Lynard Skynard from 1972-1975 and again from 1987-1996. He co-wrote the band's hit song "Sweet Home Alabama" in addition to being well-known for his "one, two, three" at the top of the track. He helped co-write many other songs for the band as well, including "Saturday Night Special," "Mr. Banker" and "Poison Whiskey". When he first joined the band in 1972, he was there for the 1973 debut album, Pronounced 'Lĕh-'nérd 'Skin-'nérd, 1974's Second Helping and 1975's Nuthin' Fancy.
https://www.instagram.com/p/Bm0yN8nl1rF/?tagged=edking
Singer Ronnie Van Zant, Gaines and sister Cassie Gaines were killed in a plane crash in 1977, which then prompted the hiatus of the band. King rejoined when the band reformed in 1987 and continued all the way until 1996, when health issues began to arise. He was forced to leave the band due to congestive heart failure. He did undergo a successful heart transplant in 2011 and was inducted into the Rock and Roll Hall of Fame within the same year.
https://www.instagram.com/p/Bm1DPQvFD3w/
King had been providing updates to his official Facebook page on his health. Only a month ago he wrote on his Facebook, saying, "I had a most excellent day and they'll keep coming. I'm back to eating, everything is functioning. Getting stronger and feel incredible. I'm just wobbly." In addition, he promoted his new book he had been writing with a photo of the final edits. He appeared to be in good spirits.
https://www.facebook.com/ed.king.52687/posts/10156471426774185
His final post was a morbid and cryptic photo sent from his friend and guitarist Beal Cayman. The photo appeared to be an album cover of sorts that said "Easy Funeral Hits" on the front.
A statement was released on his Facebook page at the time of death. It read:
"It is with great sorrow we announce the passing of Ed King who died at his home in Nashville, Tennessee on August 22nd, 2018. We thank his many friends and fans for their love and support of Ed during his life and career."
https://www.instagram.com/p/Bm1B5QcHdj0/?tagged=edking
Please SHARE this news to honor the legacy of Ed King.