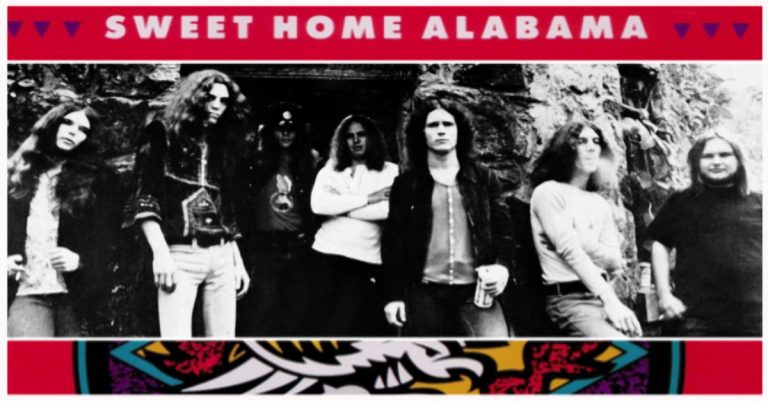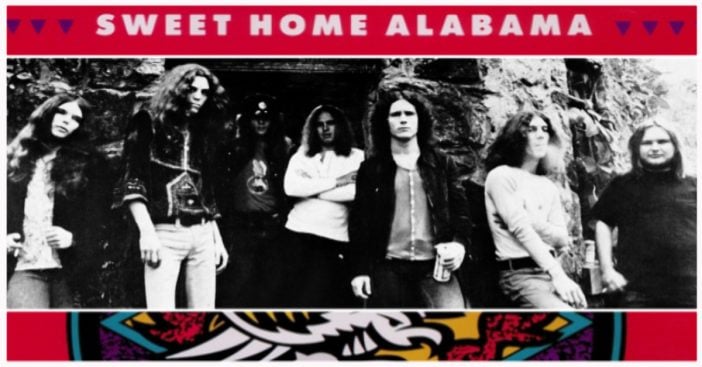 "Sweet Home Alabama" is a song by Southern rock band Lynyrd Skynyrd that first appeared in 1974 on their second album, Second Helping. We can thank Neil Young in part for the creation of this southern rock anthem. Neil Young wrote "Southern Man" and "Alabama," to which Ronnie Van Zant decided to properly display the south. We were lucky enough to get "Sweet Home Alabama".
It reached number 8 on the US chart in 1974 and was the band's second hit single. The iconic song was also the first instance where Lynyrd Skynyrd featured backup singers on a song. This is perhaps the song out of all of their music, that just transports me directly back to the late 1970's. As the opening guitar licks awaken, I can see the outfits, smell the smoke, and feel the music that is Lynyrd Skynyrd.
(source)
"Sweet Home Alabama" by Lynyrd Skynyrd
Big wheels keep on turning
Carry me home to see my kin
Singing songs about the Southland
I miss Alabamy once again
And I think its a sin, yes
Well I heard mister Young sing about her
Well,I heard ole Neil put her down
Well, I hope Neil Young will remember
A Southern man don't need him around anyhow
Sweet home Alabama
Where the skies are so blue
Sweet Home Alabama
Lord, I'm coming home to you
In Birmingham they love the gov' nor (boo, boo, boo)
Now we all did what we could do
Now Watergate does not bother me
Does your conscience bother you?
Tell the truthSweet home Alabama
Where the skies are so blue
Sweet Home Alabama
Lord, I'm coming home to you
Here I come AlabamaNow Muscle Shoals has got the Swampers
And they've been known to pick a song or two
Lord they get me off so much
They pick me up when I'm feeling blue
Now how about you?Sweet home Alabama
Where the skies are so blue
Sweet Home Alabama
Lord, I'm coming home to you
Sweet home Alabama
Oh sweet home baby
Where the skies are so blue
And the guv'nor's true
Sweet Home Alabama
Lordy
Lord, I'm coming home to you
Yea, yea Montgomery's got the answer