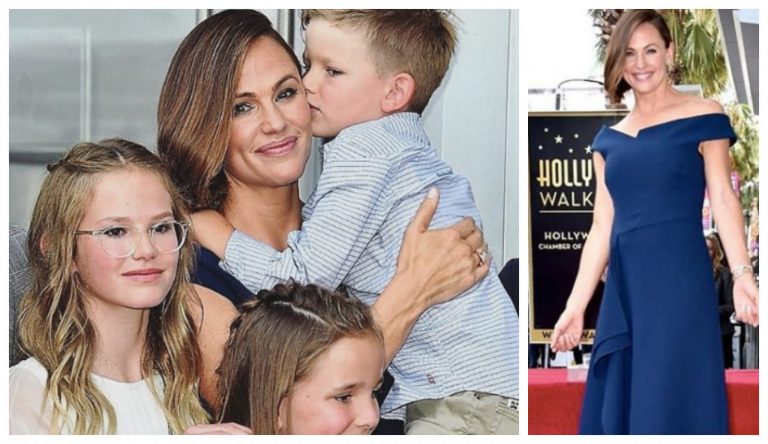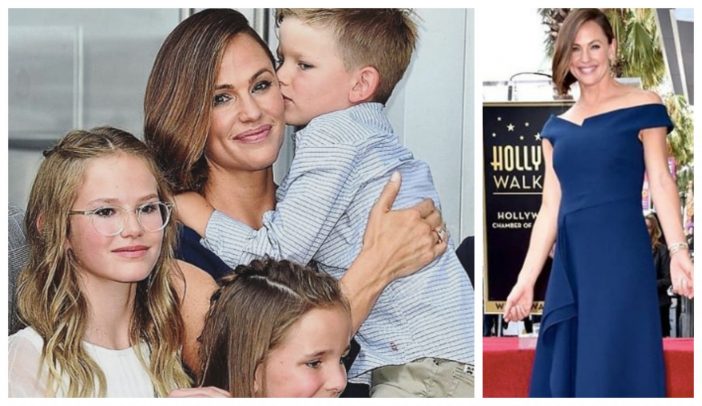 Jennifer Garner was just honored with a star on the Hollywood Walk of Fame. Garner's children with ex Ben Affleck were also making an appearance alongside their mother at the event. Violet, Seraphina, and Samuel all posed with their mother for photos, while their father, Ben, did not attend.
What photographers couldn't help but notice was when Violet stood right next to her mother, and the two shared a striking resemblance! The 12-year-old posed with her mother for several photos and the world can't get enough of how these children are growing up quite beautifully.
https://www.instagram.com/p/BmwMQ4vgvpk/?tagged=violetaffleck
Violet Affleck has yet to really dive into the world of acting like her parents. Her official IMDb currently states that the only 'roles' she's been cast as include herself and for a moment of 'thanks'. She starred as herself in VH1: All Access in 2006 for the Cutest Celebrity Babies and was credited a 'thanks' by her father, Ben, in 2012 for the film Argo.
https://www.instagram.com/p/Bmv_8-_HCfA/?tagged=violetaffleck
Garner has been in acting since 1995 and her first role was Sasha in the TV movie Zoya. Since then she has had major notable roles in the movies Pearl Harbor (2001), 13 Going on 30 (2004), and Juno (2007). She has dabbled in many TV series as well, receiving critical acclaim for the role of Sydney Bristow in Alias, which aired from 2001 to 2006.
https://www.instagram.com/p/Bmv0qEbBYg0/?taken-by=jennifer.garner
Seraphina is now 9 years old and Samuel is 6. They've both grown up quite a bit as well and share some resemblances to their mother, but not like Violet! They certainly share resemblances to their biological father, Ben Affleck, as well. Affleck has been involved in acting much longer than his ex-wife, starting in 1981, but has since then become a successful producer on the backend of filming. He has several films currently in post-production or just announced in which he is producing and acting.
https://www.instagram.com/p/BiS8B9dnfnk/?taken-by=benaffleck
Mom Garner and daughter Violet have been spotted together on multiple different occasions and there's photo evidence! The pair definitely loves to spend quality time together, whether it's going for walks or running errands. The two definitely have an inseparable bond and we're all hoping Violet follows in her mother's and father's footsteps into the acting world!
Be sure to SHARE this article if you love Jennifer Garner and her beautiful family!