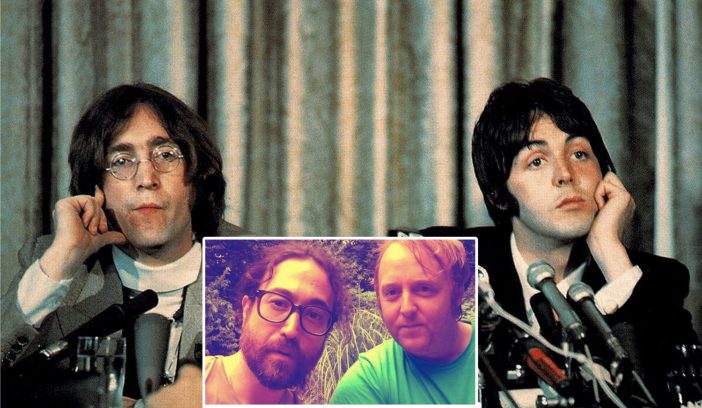 This is not a drill. Paul McCartney's and John Lennon's sons look so much like them and it's freaking us out! Sean Lennon, 42, and James McCartney, 40, posed for a selfie together on Instagram with the caption "Peekaboo…" Lennon is one of two sons of the late John Lennon and McCartney is one four children.
Not only do the two look like their fathers to a T, but they are also following closely in their father's footsteps. The two both record music, go on tour, and pretty much mirror their father's legacies in The Beatles.
Lennon began his professional music career in 1996 when he did a remix of a song called "Talking to the Universe" with Miho Hatori and Yuka Honda of Cibo Matto. After this, the two invited Lennon on tour as a bass player and his career really grew from there. After meeting Adam Yauch of the Beastie Boys, Lennon was persuaded to sign with Grand Royal Records. His debut album, Into The Sun, was released in 1998 and has produced several albums since then, both solo and with groups.
McCartney's career took off in 1997 when he was featured playing drums and guitar on some of his father's solo albums. He also played lead guitar on his mother's album Wild Prairie in 1998, which was posthumously released. After being greatly involved in his parent's musical lives, he ventured out on his own.
His very first debut studio album was simply called Me and it was released in 2013. Similar to that of Lennon, he has also done compilation albums, extended plays albums, and collaborations (mostly with family). He does have an official website where fans can follow his work and shows.
View this post on Instagram
Paul McCartney is currently preparing for the release of his 18th studio album called Egypt Station, which is coming out September 7th of this year. He is still ever present in the music and performing world and has a list of tour dates available for his Freshen Up tour.
The late John Lennon continued making music and performing, in addition to being a father, up until 1980, when he was shot and killed by Mark David Chapman. He released a number of records not only with The Beatles but also with his wife, Yoko Ono.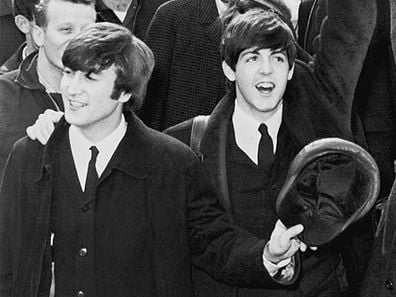 Be sure to SHARE this article if you're stoked to see these two together!