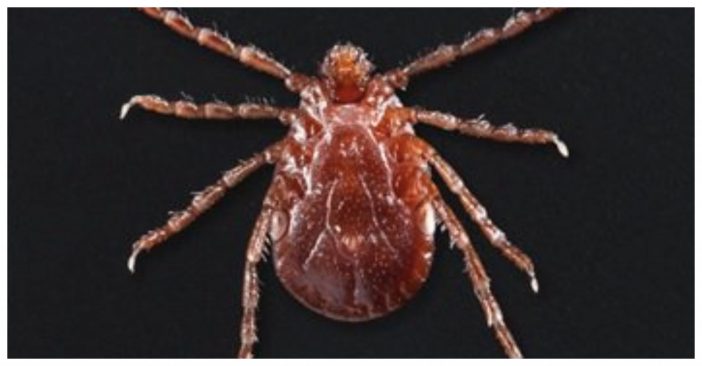 Asian long-horned ticks are the first new species of ticks to invade the United States in 50 years. Known as Haemaphysalis longicornis, pose an extremely high risk to both animals and humans. It's more of a threat to livestock, but can then be transmitted to humans loaded with fatal diseases. This tick, in particular, is widespread in places like China, Japan, and the Korean Peninsula.
This newly found tick species has been found in New Jersey, New York, Arkansas, North Carolina, Virginia, West Virginia, and Pennsylvania. It is unknown how the tick was transferred over to the U.S. but experts from the United States Department of Agriculture suggest that it possibly hitched a ride on some livestock being transferred into the country.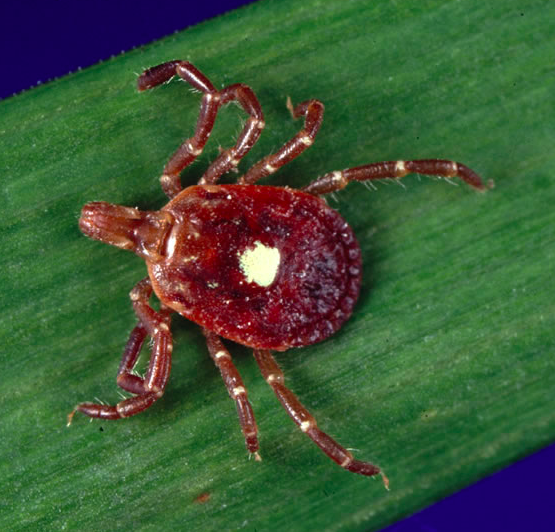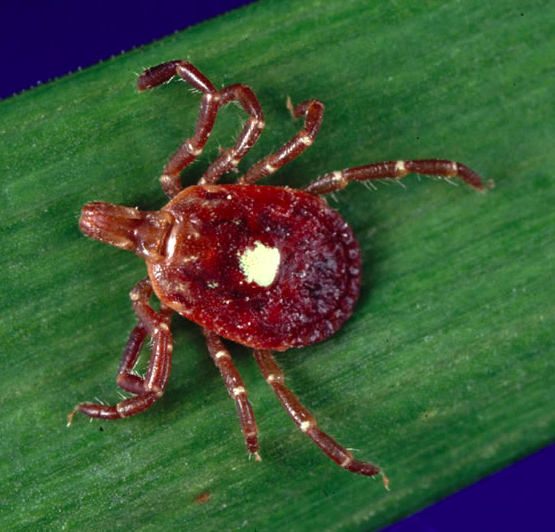 This tick, in particular, is an aggressive eater, meaning that they often grow to the size of a pea in comparison to its usual size of a poppy seed. This tick will suck so much blood that sometimes its warm-blooded host poses the risk of dying from blood loss. They also feed in infestations, therefore posing a blood-loss threat. A female tick of this species can also reproduce asexually, meaning it can produce up to 2,000 eggs without a male. This can establish a new population of long-horned ticks in new locations.
Long-horned ticks are spreading across the U.S. — and carrying lethal disease with them pic.twitter.com/DcI9dR2R8x

— NowThis (@nowthisnews) August 8, 2018
Public health officials are more concerned about the threat these ticks pose to animals rather than humans at the moment. An entomologist at Rutgers University, Andrea Egizi, has tested more than 100 animals for a total of 6 diseases that can be transmitted to humans. They include Lyme, relapsing fever, anaplasmosis, babesiosis, and two types of ehrlichiosis. None of the 100 ticks tested came back positive. An additional 100 ticks were screened for the Bourbon, Powassan, and Heartland viruses, all came back negative.
ATTN: The #Tick, Haemaphysalis longicornis, which has transmitted Severe fever with thrombocytopenia syndrome Virus (#SFTSV) – a virus related to the Rift-Valley-Fever-virus, is now making its home in the USA. pic.twitter.com/wnHRp3dqar

— Aileen Marty (@ProfDrAMarty) August 7, 2018
Despite these ticks testing negative results, in Asia, the long-horned tick is known for carrying deadly viruses. Many of the diseases can cause internal bleeding and organ failure, so it's important to be on the lookout for such creatures in the United States. The tick carries a fatality rate of 15%, but people over the age of 60 carry a death rate of over 50% if bitten by a disease-infested long-horned tick.
OH COOL NEW YORK IS BEING INVADED BY TICKS THAT CAN BASICALLY CLONE THEMSELVES AND DRINK SO MUCH BLOOD THEY BLOW UP LIKE RAISINS COOL COOL https://t.co/J514RQPzMZ

— Michael Roston (@michaelroston) August 6, 2018
At the moment, health officials are more concerned about the spreading of diseases by domestic ticks, in which the numbers are increasing by day. It's recommended by experts to make sure your property's grass is trimmed short, using insect repellant, staying away from areas with tall grass, and always checking yourselves and your pets for ticks after being outside.
Be sure to SHARE this article to spread awareness about this new tick species!