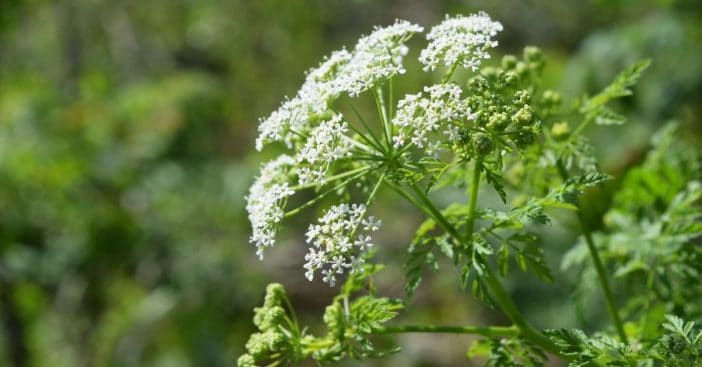 With some of summer still left, outdoor fun time isn't done just yet. But it's important to be mindful of what's out there so even backyard adventures don't take an unfortunate turn. Sadly, residents now must consider a new, invasive hemlock that's encroaching on backyards and parks.
The plant is poison hemlock and resembles Queen Anne's Lace. For those who have not seen either up close, Queen Anne's Lace almost resembles a flower, with clumps of puffy white branching out from one another to almost look like lace. You'll want to know what this poison hemlock looks like to safely deal with it.
Poison hemlock is encroaching on residential and recreational spaces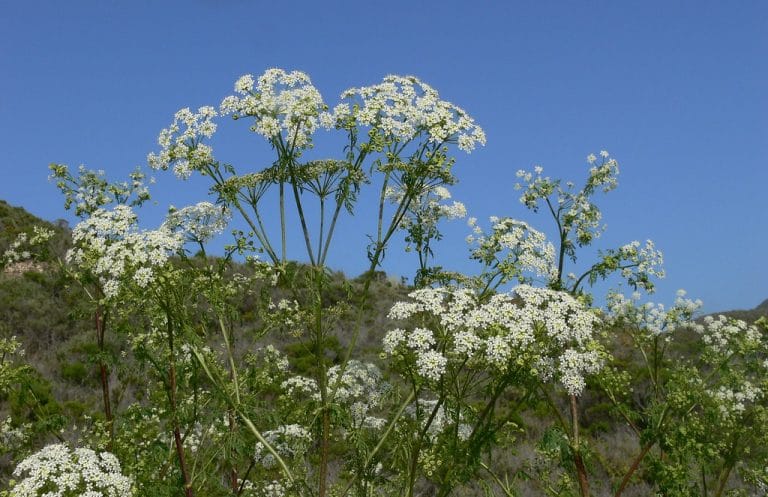 As a member of the parsley and carrot family, poison hemlock has leaves that could be mistaken for parsley, further enabling its spread and ability to hurt humans and animals alike. Traditionally, poison hemlock can be seen at highway right-of-ways, on the edge of farm fields, and along fences. This past year, though, the plant has made more frequent appearances in populated areas of the country.
RELATED: These 15 Healthy Houseplants Hold Many Benefits That Help Us To Thrive
"That movement is a bit scary to me," said Dan Shaver of Indiana's Natural Resources Conservation Service, "because this plant is very toxic and it's more of an opportunity for kids to play with it and pets to eat it. It is not a plant you want around your home or in your local park."
All the wrong stars are aligning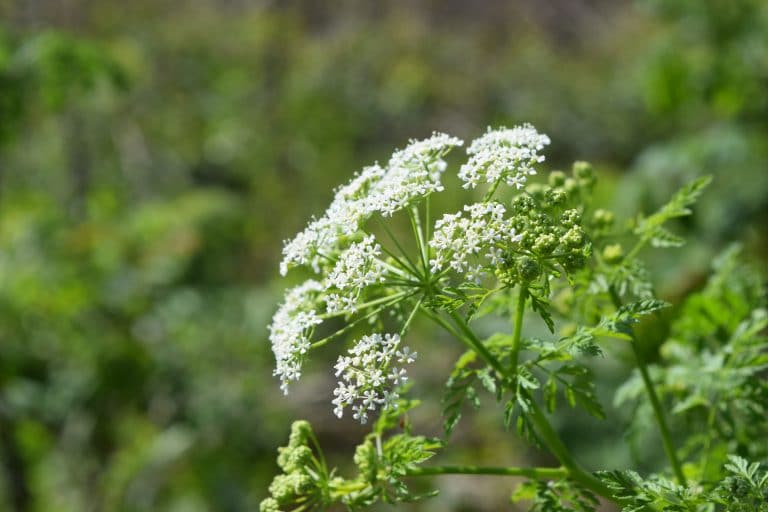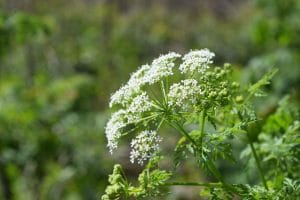 Light lawn mowing can be enough to help poison hemlock spread its seeds, of which one plant can produce some 30,000. And since they're at their most ripe from June to August, we're still in that danger zone. Additionally, poison hemlock does well in moist soil conditions, hence why the Midwest has been hit especially hard by its new, enabling migration.
This is concerning wherever these plants are found because every part of it is poisonous; with just skin contact alone it can cause blisters. So, if you dare try and remove it yourself, do so with gloves, long sleeves, and eye protection – and maybe a mask for good measure. Above all, though, never eat any part of this plant; neither human nor animal should ever eat this plant. The toxins can block muscle movement, leading to respiratory failure and even death. Signs that someone might have consumed this poison hemlock include pupil dilation, salivation, trembling, paralysis, and inability to speak. If you see it on any property, alert the agency who owns the property. If it's in your own garden, gear up with plenty of protection, and ideally move it in spring, and consider applying a herbicide before the plant flowers.
Have you seen this plant around?