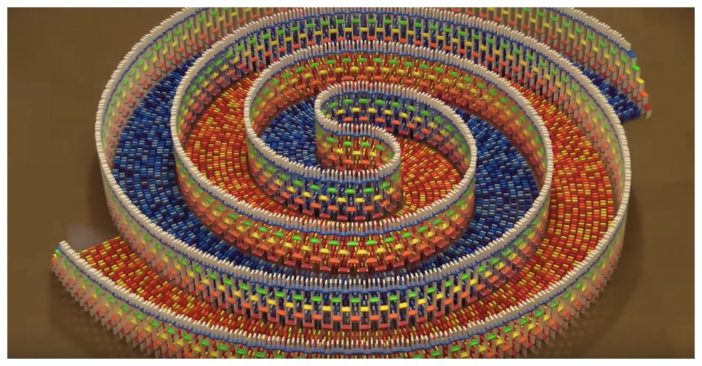 This absolutely insane triple spiral of dominoes falling just shook the entire Internet. Would you believe us if we told you that a young girl not only made this as a hobby, but it is now also her full-time job?
"I like to watch them fall," she told CBS. Lily Hevesh was given her first pack of dominoes from her grandparents when she was only ten. Now, at 17 years old she has created her own collection of dominoes containing more than 60,000 pieces.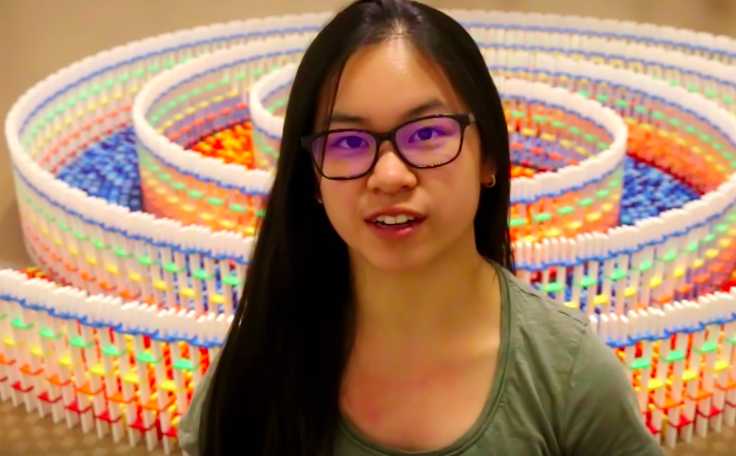 Lily has received over 60 million views on this one video alone, but her YouTube channel is full of her colorful, mesmerizing creations. She has surpassed more than 1 million subscribers on YouTube. The entire Internet is obsessed with this masterpiece.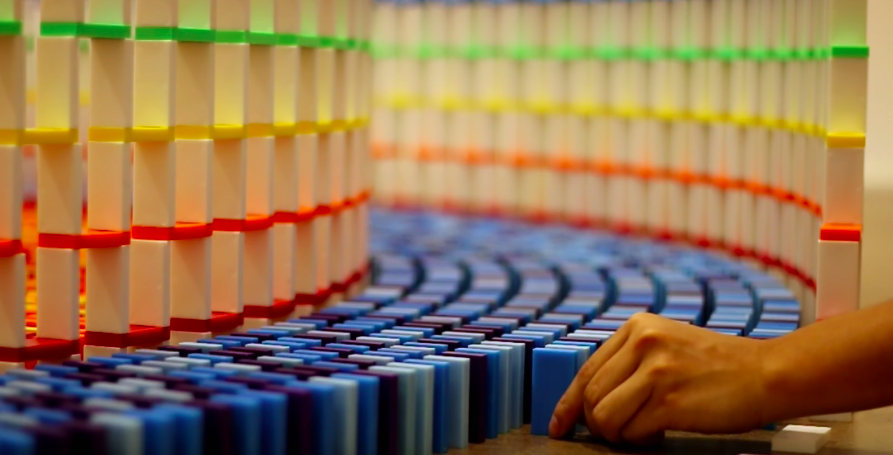 According to CBS, it took 15,000 dominoes and 25 hours of pure concentration and will power to complete. Hevesh says that she likes building and the final result, so she'll put in the hard work and concentration to make her vision come to life.
Hevesh has created multiple projects similar to this one, but this one was by far the most challenging. She is confident that her time was well spent considering the positive feedback she has received from the Internet. She shares personal projects on her channel in addition to pieces she has specifically designed for museums, ad agencies, and other companies that are interested in her work.
When asked about this being a profession for the young woman, Hevesh shared her thoughts. "You just have to have the determination and persistence to restart and keep going. Take it slow, be very cautious when you're building, and if it falls down, know that it's part of the domino process."
She encourages others to try it out and see if domino building is a fit for them.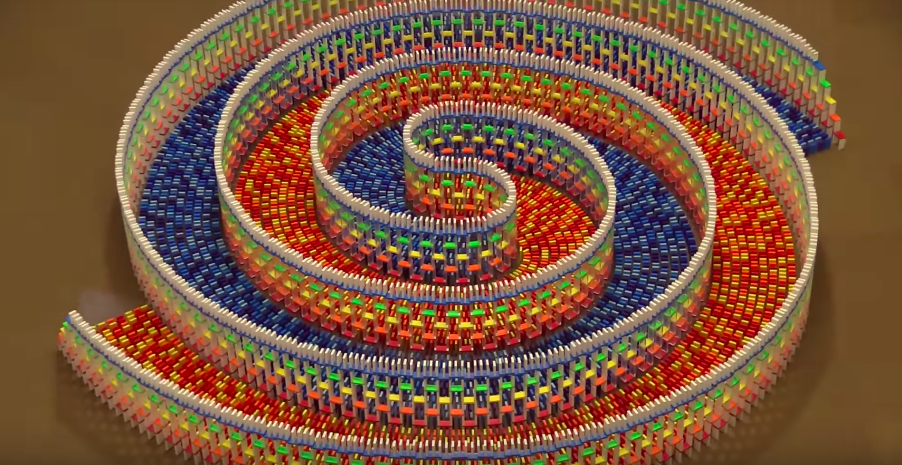 Hevesh is also selling a poster online that was inspired by the design of this triple spiral set. You can purchase it here for only $12.
Be sure to SHARE this article if you were mesmerized by this triple spiral set, and check out the full clip below!