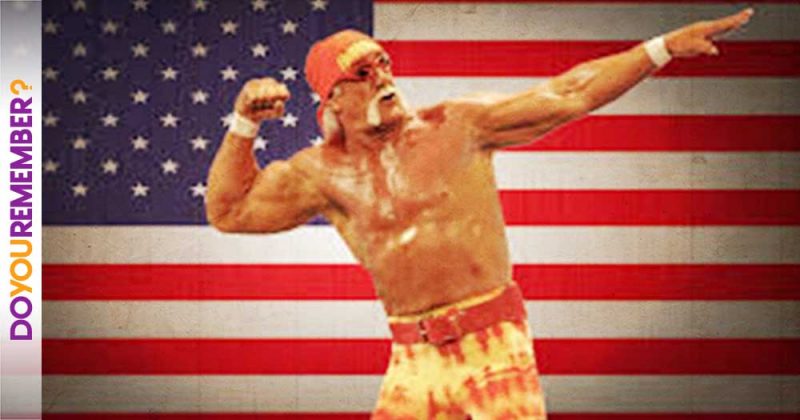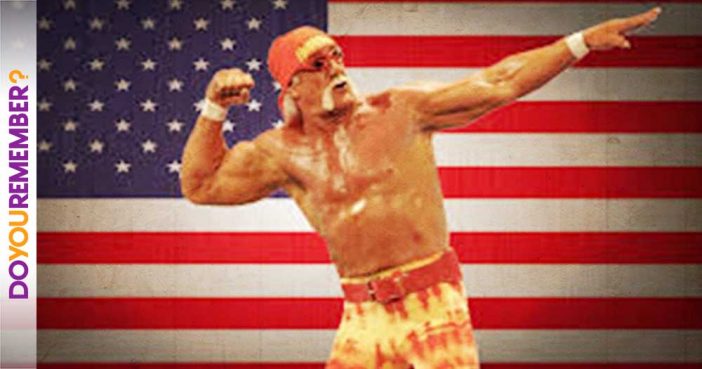 The landscape of professional wrestling
was forever transformed in January 1984 when more than 25,000 fans packed into Madison Square Garden to witness a championship match between World Wrestling Federation title holder the Iron Sheik and challenger Hulk Hogan. The contest had implications far beyond the world of wresting, as it pitted Hogan (born Terry Bollea) against the notorious Iron Sheik, who showily proclaimed his love of Iran and hatred of America, which only multiplied the public's disdain for him. Adding to the animosity was the fact that the Iron Sheik had recently won the championship from former amateur wrestling standout and fan favorite Bob Backlund.
The match between Hogan and the Iron Sheik lasted less than ten minutes
, which is the equivalent of one hour in wrestling time. The men went back and forth pummeling each other before Hogan was able to land his signature leg drop across the Iron Sheik's chest and raise his hand in victory. As the crowd at MSG erupted into pure chaos, announcer Gorilla Monsoon rightfully proclaimed, "Hulkamania is here!" signaling the dawn of a new era in sports entertainment. The Hulkster instantly became the face of wrestling for fans from around the globe.
Recognizing what was happening, the WWF and its owner, Vince McMahon, wasted little time in capitalizing on the rapidly intensifying frenzy. They presented Hogan as an American hero, and he embraced his newfound position as a role model for his "Hulkamaniacs," even offering them a holy trinity of commandments to live by: namely, training, saying their prayers and taking their vitamins. And even before his stature soared inside the ring, Hollywood had already taken note of Hogan's larger-than-life persona. Prior to his defeat of the Iron Sheik, he had a short but memorable role alongside Sylvester Stallone in the 1982 film Rocky III, which gave WWF brass the idea to team him up with the movie's antagonist, Mr. T, in the main bout for their first pay-per-view event, 1985's WrestleMania. Hogan and Mr. T battled two of the organization's biggest bad guys in "Rowdy" Roddy Piper and Paul Orndorff, and emerged victorious.
From there he defended his WWF championship belt on a weekly basis while being featured routinely in the media, including People, TV Guide and Sports Illustrated. Hogan was also the star of his own Saturday-morning cartoon on CBS titled Hulk Hogan's Rock 'n' Wrestling, which pitted him and a group of other faces (good guys) against Piper and the WWF's biggest heels.
He continued his domination inside the ring, as well, successfully defending his title at WrestleMania 2 against King Kong Bundy, and WrestleMania III before a crowd of 93,173 fans against 7'4", 520-pound André the Giant. Hogan's reign as champion would last four years, coming to an end when he was defeated during a rematch against André.
After André sold the title to a wrestler named Ted DiBiase, WWF officials voided the transaction and a tournament was held at WrestleMania IV to crown a new champion. The winner was "Macho Man" Randy Savage, who earned his victory over DiBiase with an assist from Hogan. With his days as a champion over for the time being, Hogan's focus shifted to teaming up with Savage. However, their partnership was short-lived, coming to an abrupt end due to Savage's jealousy over Hogan's closeness with his manager, Miss Elizabeth. A bitter feud developed that culminated in Hogan beating Savage in the main event at WrestleMania V to begin his second reign as WWF champion.
During this time he began to entertain more offers from the film world, starring in the 1989 wrestling
movie No Holds Barred; unfortunately, it tanked at the box office, earning just over $16 million. His wrestling career suffered a setback, as well, when he lost his WWF strap to Intercontinental Champion the Ultimate Warrior in a title-versus-title match at 1990's WrestleMania VI, which took place at the SkyDome in Toronto.
Two years later, amidst allegations of steroid abuse, Hogan decided to step away from the ring. He returned in 1993 and made history at WrestleMania IX, when he won both the WWF championship and tag-team title on the same night. A few months later, he left the company to focus more on his career in Hollywood until his contract with the WWF was officially over.
Once he became a free agent in 1994, Hogan signed on with WWF rival Ted Turner's World Championship Wrestling
, which at the time was engaged in the infant stages of the legendary Monday Night Wars with Vince McMahon's company. He won his first WCW championship by defeating "Nature Boy" Ric Flair in an epic match at the 1994 pay-per-view event Bash at the Beach.
Hogan lost the title a year later to the Giant, and while some may have written him off at the time, he proved his career was far from over when he made a surprise appearance at the 1996 Bash in a move that shocked the world. In one of the wrestling business' riskiest gambits of all time, Hogan abandoned the hordes of Hulkamaniacs he'd spent decades empowering and turned into the biggest heel in the sport's history: "Hollywood" Hogan joined
forces with the Outsiders (Kevin Nash and Scott Hall) to attack Randy Savage during their match against him.
Fans were outraged, which was exactly the reaction that Hogan and the WCW brass were hoping for. He soon formed a crew known as the New World Order (nWo), which feuded with and then recruited several of the top stars on the WCW roster. The group would ultimately be undone by petty jealousy and ulterior motives and split into two factions, with Hogan leading the nWo Hollywood group while Nash ran with the nWo Wolfpac. Eventually they reconciled, but not before ratings for WCW events and their flagship WCW Monday Nitro program
proved to be no match for the WWF Monday Night Raw shows, which had experienced a revival thanks to the emergence of stars such as "Stone Cold" Steve Austin and the Rock.
Medical issues forced Hogan to step away from the sport in 2001, which coincided with the expiration of his WCW contract. He returned to the WWF in early 2002, where he reteamed with his nWo buddies Hall and Nash and engaged in a feud with the Rock and Austin. After losing to the former at WrestleMania X8, he was attacked by Hall and Nash, with the Rock coming to his defense, paving the way for him to return to being a face. He parlayed this into a sixth and final reign as WWF champion, making him the last wrestler to hold the crown before the company was forced to change its name to World Wrestling Entertainment (WWE) after losing a court battle to the World Wildlife Fund for Nature. Hogan's last stint as champ was short-lived, and he lost the title to the Undertaker a few months later. Back injuries
forced him out of action until 2003, and by the time he returned McMahon, who had profited significantly off the WWE's "Attitude Era," had no real desire to keep him around. The two men competed against each other at WrestleMania XIX, with Hogan winning easily. It was then decided that Hogan would dawn a red, white and blue mask and go by the moniker "Mr. America," with McMahon trying to prove who he was to the public. Eventually that angle got stale and Hogan, sensing he was being phased out by WWE management, decided once again to leave the company.
After a two-year layoff, Hogan, who had appeared with his family on the 2005 hit VH1 reality TV show Hogan Knows Best, returned to the WWE prior to WrestleMania 21 for his induction into the Hall of Fame. Though he had retired from the sport, he was coaxed back into the ring for a match against Shawn Michaels, which was billed as the "Legend vs. the Icon." Hogan won the match and continued to work with the WWE until the end of 2007, when he exited the company for the last time. He showed up a few years later at a television taping for the Total Nonstop Action Wrestling (TNA) organization, where he was billed as both a performer and executive in charge of the company. He remained a major player in TNA's weekly storylines and pay-per-view events for the next few years before leaving in 2013 after his contract was up.
Outside of the ring, life has been full of ups and downs for Hulk Hogan. While he and his family initially experienced success with their popular VH1 show, they soon encountered the negative side of being in the spotlight. Son Nick Bollea was involved in a 2007 drag-racing accident that permanently injured a close friend and led to DUI charges and a jail sentence. Hogan's wife, Linda, filed for divorce a short time later, ending their marriage of 24 years. In 2012, a sex tape starring Hogan and a woman named Heather Clem popped up online after it was leaked by Clem's boyfriend, radio personality Bubba the Love Sponge. And finally in 2015 WWE released the wrestler from his fresh contract over racist comments he made during a radio interview that same year. 
In spite of his run of bad luck over the past few years, Hogan has remained an icon. And while the WWE has earned billions of merchandising dollars from top-level stars such as the Rock, "Stone Cold" Steve Austin and John Cena, none of them took the sport of wrestling mainstream in the way that Hulk Hogan did. Perhaps that's why even today, 30 years after he hit his signature leg drop, hooked the Iron Sheik's leg and got that three-count in the middle of the ring at the Garden, he is still viewed by wrestling fans as the biggest star in the history of the sport.