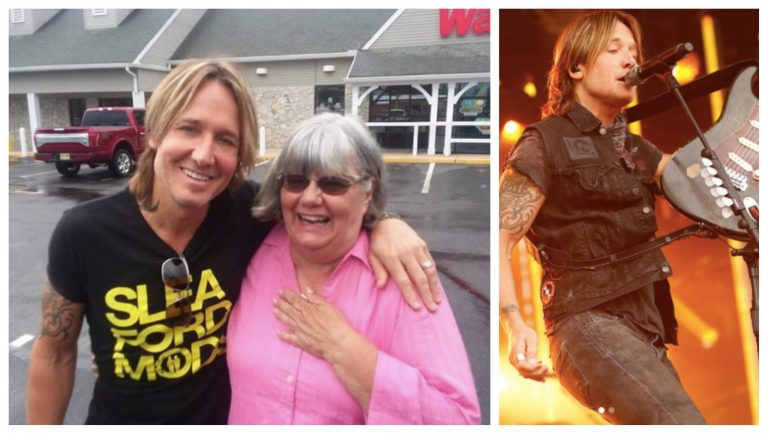 Ever thought you would run into a celebrity and end up paying it forward for them? A woman named Ruth Reed did, and she didn't even realize she was doing it! After shopping at the local Wawa, Ruth vowed that she would pay it forward for a shopper at least once a week. When a man was $5 short on snacks, she couldn't pass up that opportunity.
The man thanked her and introduced himself as Keith. Ruth told him that he looked a lot like country music star Keith Urban and it turns out she was right. Keith Urban is estimated at about a $75 million net worth. He was picking up some snacks at Wawa just before his concert that night.
Woman helps man short on cash at Wawa. When she told him he looked like Keith Urban, he said, "I am." https://t.co/Fg6jP4KCRC pic.twitter.com/APu3OwtF49

— CBS News (@CBSNews) August 7, 2018
Ruth honestly couldn't believe her eyes and ears when the man said he was Keith Urban. She then asked his bodyguard to confirm that it was really him after Urban stated the woman he was with was actually his sister. Ruth took to social media because she just could not believe what she had experienced!
My favorite story of the day is how my 3rd grade teacher thought @KeithUrban was down on his luck and couldn't pay for his wawa snacks so she bought them for him. What an angel. pic.twitter.com/mJccVOQWtp

— Olivia Rose Prouse (@liverdiverz) August 4, 2018
"For three years I have made a resolution to once a week treat someone at WAWA," her statement says, following up about the experience with Keith. "He graciously allowed me to get my picture taken with him. Another Ruth Reed moment!" Since the experience, the story has exploded all over news networks and Ruth has been interviewed many times about the funny situation!
Just caught up with Ruth Reed who saw a customer having an issue paying at Wawa in Medford, NJ and jumped in to pay his bill. Turns out it was @KeithUrban her pic with him after interview, more today on @CBSPhilly pic.twitter.com/nDLqAAhBlW

— Cleve Bryan (@CleveBryan) August 6, 2018
Urban has been active in the music industry since 1990. He has produced 11 studio albums, his most recent being Graffiti U which was released this year. He has also done a slew of compilation albums, obtained number one hits, and has headlined several tours throughout his life as a musician. He has also been awarded for his work every year since 2001, starting with the Top New Male Vocalist Award at the Academy of Country Music Awards.
https://www.instagram.com/p/BiONSchAai8/?taken-by=keithurban
His most recent awards were in 2018. He took home Vocal Event of The Year at the Academy of Country Music Awards. He also took home two awards for Performance of The Year at the CMT Music Awards.
Be sure to SHARE this article if you loved this 'paying it forward' celebrity story!