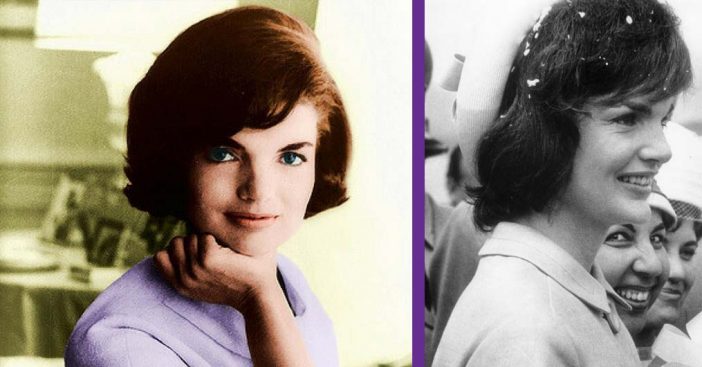 The late Jackie Kennedy still remains one of America's style icons. Often called Jackie O, she was the epitome of class and beauty. If you still admire Jackie, the former First Lady, take some lessons from her beauty book.
Here are some lessons we learned about beauty and style from Jackie Kennedy.
1. Match your lipstick to your dress
Jackie often wore natural makeup, but she would still go for a bold lip. She often matched her lipstick to her outfit and would wear a bold red lip with a red dress. This looks polished and put together. Try matching a red lipstick to a red dress and channel your inner Jackie O.
2. Maintain your hair as you sleep with a silk pillowcase
Jackie often slept on silk pillowcases or tied up her hair in silk scarves. This would help maintain her blowouts and keep her hair nice and shiny.
3. Try dead sea mud soap
Jackie traveled the world and would pick up beauty ideas from other countries. She loved dead sea mud soap because of its natural exfoliation abilities and because it contains minerals like calcium, potassium, and magnesium. These are all very good for your skin.
4. Have a signature scent
Many famous classy ladies have a signature scent. Jackie's was "Lovely Patchouli 55" from House of Krigler. It has notes of amber, patchouli, bergamot, and leather. It was a luxurious French perfumery and she wore this scent every day.
5. Try a strong brow
Long before strong eyebrows were popular, Jackie wore them. To be just like her, always fill in your eyebrows and make sure they are well-groomed.
6. Use oils in your skincare and haircare routine
Jackie loved to use face and hair oils to keep her skin and hair nice and soft. She used oil on the ends of her hair to keep them hydrated after years of styling her hair for outings. She particularly loved oils that smelled like lavender.
RELATED: Handwritten Letter By Jackie Kennedy Donated To JFK Library Foundation
Would you like to emulate Jackie Kennedy's look? Do you think she was a beauty icon? If you enjoyed this article, please SHARE with a friend who loves Jackie O!