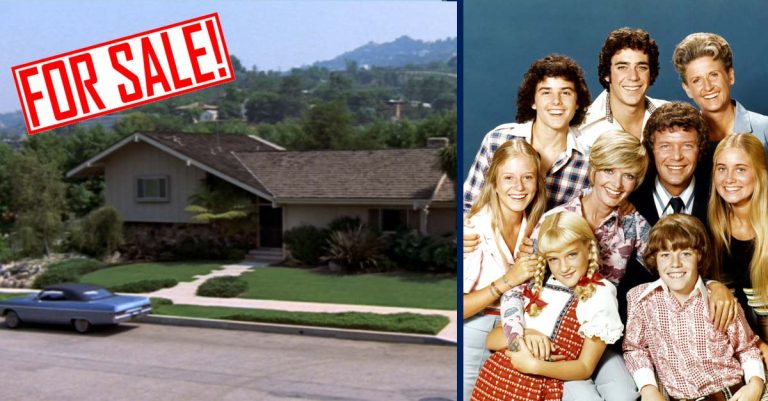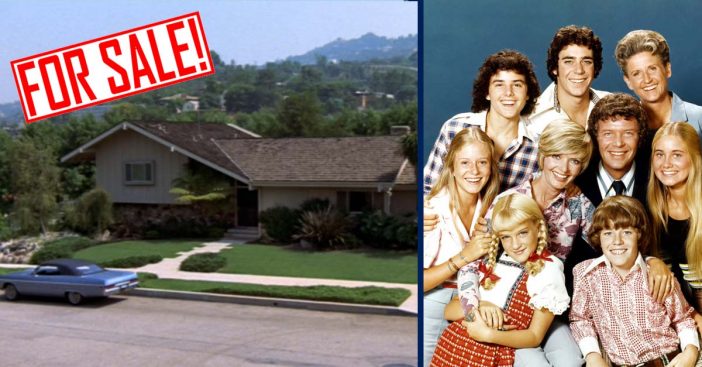 The Brady Bunch house is for sale! If you ever dreamed of moving in with this iconic family, now you truly can (minus the Brady Bunch of course). It was recently put on the market in North Hollywood, CA for $1.885 million.
The outside of the home was included in the popular show. However, interior scenes were filmed in the studio. That didn't stop the owners of the house from making it look as if it were straight out of the show.
Records show that Violet and George McCallister bought the ranch for $61,000 in 1973. They owned the home while it was on TV (Brady Bunch ran from 1969-1974). It is a two bedroom, three bathroom home.
It has been updated and upgraded, but the home still gives off major '70s vibes with wood-paneled walls, floral wallpaper, and other vintage details. It also has an intercom and whole-house radio.
The home is large at about 2,500 square feet and the garage was converted into a recreation room, just like on The Brady Bunch. The sellers are only interested in buyers who do not plan to tear it down and will preserve the classic property and home.
They are preparing for many people to call and show interest in the home. However, they will only show potential buyers private showings so that it doesn't turn into a madhouse of people just wanting to visit and photograph the home that was featured on TV.
The Brady Bunch home is one of the most photographed homes in America and has its own Yelp page for people who visit. The new owners must be prepared for people to stop by and photograph their home every day.
What do you think about The Brady Bunch home? Would you ever want to live there or have you visited the property?
If you enjoyed this article, please SHARE with your friends!