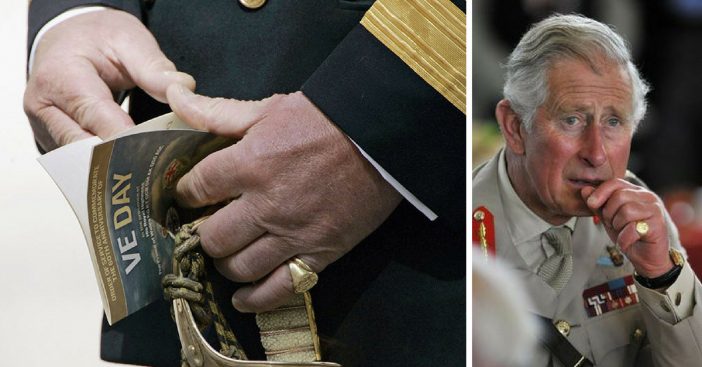 If you love the Royal family, have you ever noticed that Prince Charles always wears a gold pinky ring? If you haven't, you must have missed it because he has been wearing the same ring for about 40 years. He was seen wearing it as early as his engagement to Princess Diana in 1981.
He also wore the ring at his wedding to Camilla Parker Bowles in 2005 and has been seen wearing it a lot out and about.
So, what does it mean and why does he wear it so much? It is called a signet ring and is often referred to as a gentleman's ring. This tradition goes back many, many years, some say as far back as the Old Testament days. That's a long time!
It isn't much of a tradition these days, but it can also symbolize a family or a social status. Perhaps it is a ring that was passed down through the Royal family. What do you think?
The ring is traditionally worn on the pinky finger of the non-dominate hand. He often wears his wedding band with the signet ring on his pinky finger. It is said that Princess Diana loved signet rings and wore her own back around the late '80s. Perhaps Charles bought her one so they could match.
Members of the Middleton family has also been seen wearing pinky rings. We wonder if Prince Charles got them rings as gifts after the wedding.
Have you ever noticed Prince Charle's signet ring? What do you think about it?
Would you ever wear a signet ring or do you wear one? This is a piece of jewelry that seems steeped in tradition and is perfect for a Royal to wear.
If you enjoyed this article, please SHARE with your friends who like to read about Prince Charles and the other Royals!