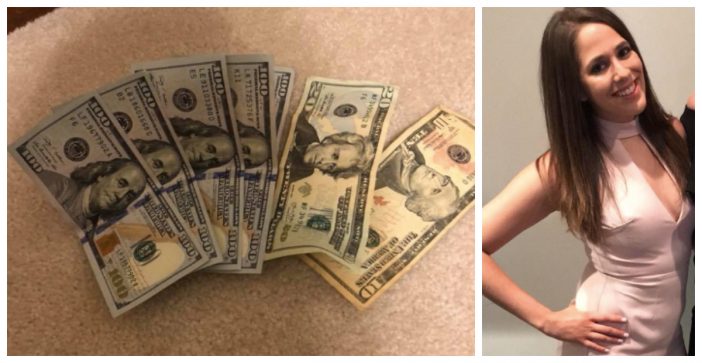 This teacher was absolutely speechless when some strangers on a plane all pitched in to give her over $500. Why did they give her so much money? The story will warm your heart.
Kimber Bermudez is a teacher working at a low-income school. She was chatting with the gentleman next to her about how this particular job field can be heartbreaking because no child should ever go hungry or be in need. She was also talking about how she'd do anything for her students and was passionate about helping further.
https://www.facebook.com/photo.php?fbid=3771761129765&set=a.1395574406582.2033455.1148850476&type=3&theater
Kimber explains how the man sitting behind her tapped her shoulder and apologized for listening in on the conversation she was having, but gave her a wad of cash anyway, and told her to "do something amazing". She did not count the money in front of the man, but later came to realize it was $500 worth.
https://www.facebook.com/kimber.bermudez/posts/3776181280266
Once the plane landed, a man sitting across from them also apologized for listening in and said he didn't have much, but gave her a $20 bill. Additionally, the man in front of them also apologized and gave her a $10 bill. The chain reaction of love and giving couldn't have made Kimber any happier. She promises that the money given to her by those kind strangers will go towards providing for her students.
https://www.facebook.com/photo.php?fbid=3740272582571&set=a.1241863563907.2028439.1148850476&type=3&theater
Since the story going viral, it has been viewed on the Washington Post website and as a story segment on CNN. TODAY also wrote their piece about the heartwarming story of giving. Many people online have commended Kimber for her passion and determination for her students, saying that she was made to be in this field.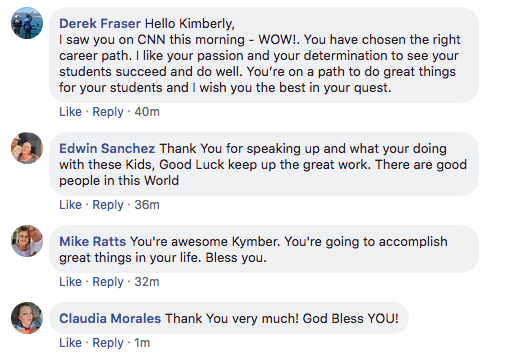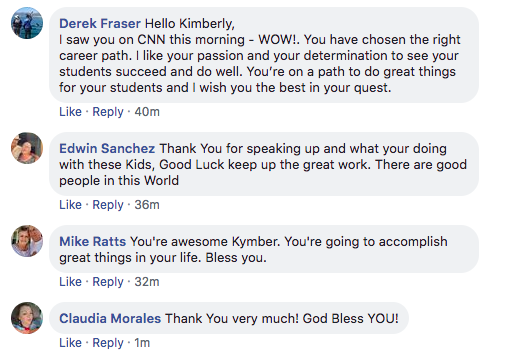 Kimber is an avid part of the Acero Charter Schools network, in which they have a website where you can donate to help those low-income students in need. Additionally, by donating it provides the funds to bring necessary resources back into those schools so the students can get the full educational experience.
https://www.facebook.com/photo.php?fbid=3610001885885&set=ecnf.1148850476&type=3&theater
Be sure to SHARE this article if this story touched your heart!