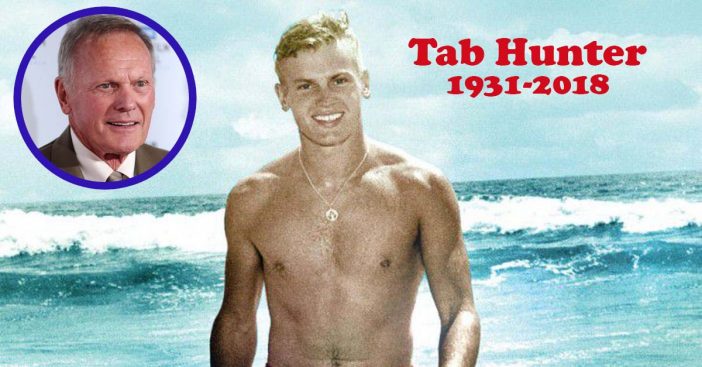 You might remember Tab Hunter as the All-American hunk from the 1950s. He starred in movies such as Battle Cry, The Sea Chase, and Track of the Cat. He was also a singer, with his hit, "Young Love" going to the top of the charts.
He started out with small roles when he was in his late teens and early twenties. Many girls loved him for his good looks, with blonde hair and blue eyes. His breakthrough role was in Battle Cry and he played the young Marine Danny.
He also had his own show briefly called The Tab Hunter Show. It was canceled after one season but became a big hit in the UK.
He was born Arthur Andrew Kelm. When he got into show business, his agent suggested the name change to Tab Hunter. They wanted to give him a name that would make him stand out more.
He wrote a 2005 memoir called "Tab Hunter Confidential: The Making of a Movie Star," which was later made into a documentary. The book became a New York Times best-seller. In the book, he talked about his personal life and how the movie star lifestyle changed him.
He died on Sunday, July 8, 2018, after going into cardiac arrest. A blood clot had migrated from his leg to his heart and medical personnel could not save him. His 87th birthday would have been on Wednesday, July 11th, 2018. He worked up until a few years ago, mostly starring in documentaries as himself, talking about the past. He also had small roles in films such as Grease 2.
Did you grow up loving Tab Hunter? What was your favorite song, movie, or show that he did?
RIP Tab Hunter. You will be missed! Please share this article with a friend who was obsessed with Tab growing up to SHARE his legacy!