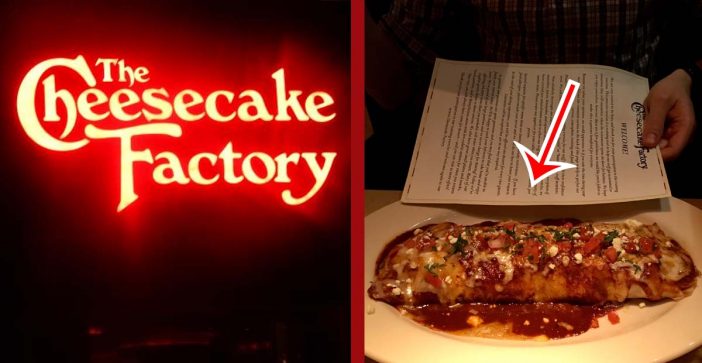 If you are obsessed with cheesecake, we bet The Cheesecake Factory is one of your favorite restaurants. Not only do they have an amazing variety of cheesecake, they also have a huge selection of some delicious entrees.
Here are some things you probably don't know about The Cheesecake Factory that you should.
1. They recently launched CakePay
https://www.instagram.com/p/BY_VyZ7l_kZ/?hl=en&taken-by=cheesecakefactory
They recently launched an app called CakePay that will let you pay for your bill from your phone and it even lets you split the bill with your family or friends and add a tip. Very convenient if you're in a rush.
2. They have healthy items too
https://www.instagram.com/p/BZtvXVvFae4/?hl=en&taken-by=cheesecakefactory
In addition to mouthwatering cheesecake, they do have healthy options. They recently added a SuperFoods menu that includes entrees like almond-crusted salmon salad, kale and quinoa salad and a super antioxidant salad. It contains spinach, kale, avocado, and other healthy foods.
3. The famous cheesecake recipe started in 1940 and the restaurant opened in 1978
https://www.instagram.com/p/BYtQJlxFllS/?hl=en&taken-by=cheesecakefactory
Evelyn Overton was said to have used a recipe from a newspaper clipping in 1940 to create the famous cheesecake recipe. She opened up a small shop in her basement in Detroit. Her son David finally opened a restaurant called The Cheesecake Factory in Los Angeles in 1978. Now there are over 200 restaurants in 39 states and 5 countries.
4. You can send cheesecake via Twitter or get it delivered to your home
https://www.instagram.com/p/BkaxmdhhEcC/?hl=en&taken-by=cheesecakefactory
If you want to send someone a delicious slice of cheesecake for their birthday, you can do so easily via Twitter. They offer a gift card service that lets you send someone a $10 gift card with a personal message to someone using Twitter. You can also order their cheesecakes from Harry & David and have it delivered to your door.
5. Some slices contain more calories than recommended for an entire day
https://www.instagram.com/p/BkVcOjXl-Lp/?hl=en&taken-by=cheesecakefactory
Some of the menu items contain as many calories as you should eat in one day. For example, according to their menu, The Oreo Dream Extreme Cheesecake has 1640 calories in one slice.
Do you love The Cheesecake Factory? What is your favorite menu item?
If you enjoyed this article, send to a fellow cheesecake lover!