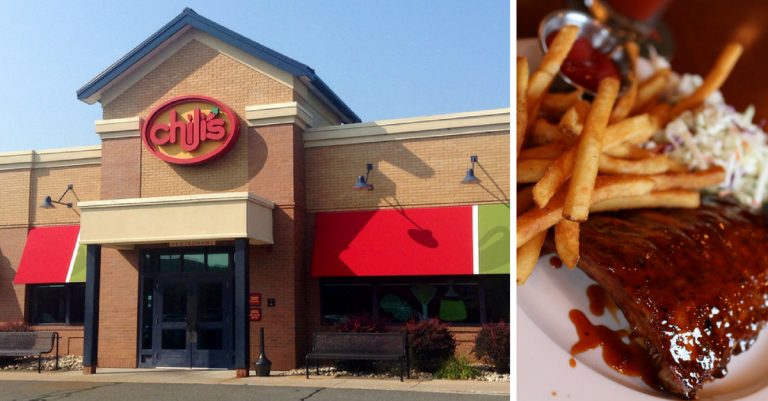 I want my baby back, baby back, baby back ribs. You might remember the famous Chili's jingle, but there are many things you probably don't know about this popular restaurant.
Check out this list of little-known facts about Chili's to learn more about the huge restaurant chain!
1. It was inspired by Burger House and Goff's Hamburgers in Dallas, Texas
Larry Lavine, the original founder of Chili's, credits these two burger restaurants as the inspiration for opening up Chili's. His idea was that he wanted a place where people could go to get a burger and a margarita.
2. The first Chili's naturally focused on burgers
https://www.facebook.com/Chilis/photos/a.107573333213.96653.106027143213/10155768579693214/?type=3&theater
Since Chili's was inspired by burger joints, the first Chili's in 1975 focused on gourmet burgers. However, they soon added chili and tacos to go with those famous margaritas. The first menu from 1975 to 1988 only offered a few types of chili, six types of burgers, fries, chili tacos and three types of drinks. Crazy to compare that to their menu now!
3. They have a "St. ChiliHead Day" party every year
St. Chilihead Day was founded in 1997 to celebrate our #ChiliHeads! We <3 You! #Chilis40 pic.twitter.com/A3lieIwh15

— Chili's Jobs (@ChilisJobs) July 20, 2015
For the anniversary of their launch, near St. Patrick's Day, they celebrate St. Chilihead Day. They throw an annual outdoor party in Dallas at the headquarters.
4. They are experimenting in robot waiters
Not actual robots, but those tablets that let you order, pay and play games while you're at the restaurant. There are now about 45,000 tablets across 823 locations. What do you think about these tablets? Do you like them or are they ruining your restaurant experience?
5. The famous "Baby Back Ribs" jingle came around in 1986
The chain's jingle called "Chili's (Welcome to Chili's!)" was written by Guy Bommarito. Interestingly, Bommarito said he had never eaten Chili's ribs before. An updated version was released in 1996 to try to get more teens to go to Chili's.
Do you like Chili's? If so, what is your favorite food or drink item to order there?
If you enjoyed this article, SHARE it with a fellow baby back rib lover!