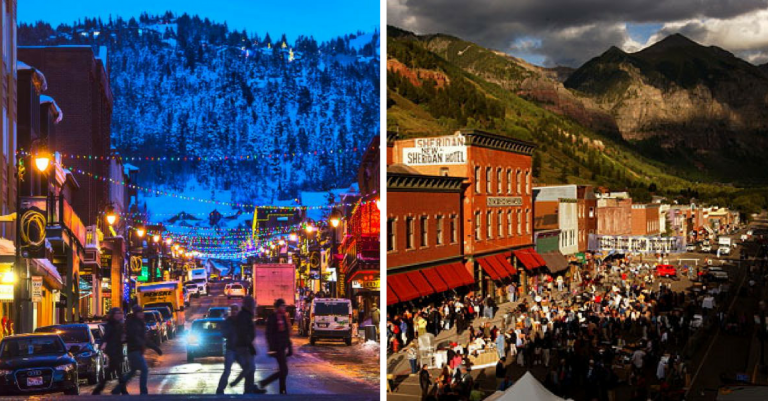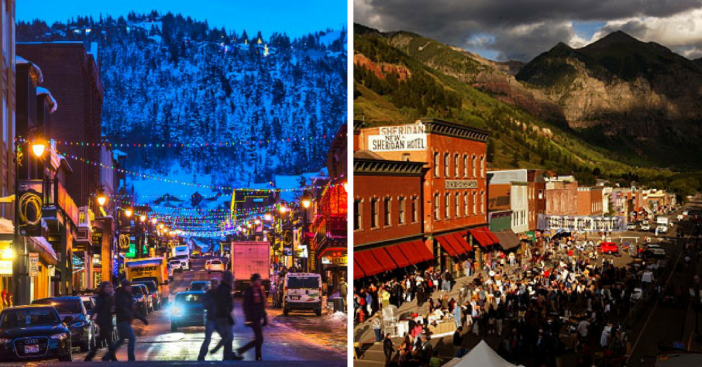 If you're like most hardworking people in the summer, you might just be craving that summer getaway. You've also found yourself at the right article if you're lost on where to begin your upcoming travels. There are dozens and dozens of towns and robust cities you can visit but instead of the norm, here are some delightful small town main streets that you should check out this year!
1. Broadway (Saratoga Springs, New York)
https://www.instagram.com/p/BH2bJkmAnpu/?tagged=broadwaysaratoga
Being a place that contains loads of activity, you definitely want to rest your bags and take some time to enjoy what Broadway has to offer in Saratoga Springs. For all of the food/snack lovers reading, there's the Saratoga Juice Bar you could pick up a quick drink at, and also the Putnam Market for you to grab a bite for the day. While you're at it you could also enjoy a nice book if you stop by the Northshire Bookstore. Conclude your day by heading over to the Saratoga Spa State Park and watch the sunset while enjoying your food and book!
2. Main Street on North Myrtle Beach (South Carolina) 
https://www.instagram.com/p/3kO11aj-_o/?taken-at=245352984
Music, the ocean, burgers, and bars are just some of the few highlights of traveling down to Main Street in North Myrtle Beach. You cannot plan out a trip and not stop by to see the culture here. Music on Main takes place on the strip and you can get yourself relaxed to hear the sounds of the town. If you need plans after, there's time for you to get yourself a drink and some food at the Tiki Bar and Grill!
3. Ocean Avenue (New Jersey)
https://www.instagram.com/p/BkQNbdrAySY/?taken-at=2844636
Ocean Ave in the Garden State has everything from horse-racing events to homemade Italian ices for you to enjoy! You definitely want to stop by during Fourth of July so you can catch the beloved Oceanfast, which is the biggest Independence Day celebration in the state. It has amazing live music, delicious food, and fireworks displays that are out of this world.
4. Colorado Avenue in Telluride (Colorado)
https://www.instagram.com/p/Bg5A3KmBxoe/?taken-at=4965575
The number one attraction here is the Telluride Blues & Brews festival for all of those that love some great live music and a drink in one hand. In the winter, you can skiers trek through the snow and you'll also get a beautiful sight of the Rocky Mountains in the middle of the street.
5. Main Street in New Iberia (Washington)
https://www.instagram.com/p/BjFROGvgfg1/?taken-by=shadows_on_the_teche
If you love Cajun food, historic shops, and old architecture (a weird blend of things indeed) then you might want to consider stopping at Main Street in New Iberia. You can grab some food at Clementine's and visit the vintage styled Silman Theater! Don't forget to visit Shadows of the Teche (pictured above) which is a captivating plantation home.
6. Main Street in McCarthy (Alaska)
https://www.instagram.com/p/BUld2o8FuiY/?taken-at=17284236
Ever wanted to visit a decade but unfortunately, you're not Doc Brown from Back to the Future and therefore you do not have a time machine? Well, the slightly good news here is that you can visit the very small town of 28 people and stay at the Ma Johnson's Hotel, with 1900s style decor! You can visit the various old general stores on the strip and also stop for a quick drink at The Potato.
7. Rockland Main Street (Maine)
https://www.instagram.com/p/BNe_zR6B4FT/?taken-at=289480022
The arts and the seafood are waiting for you in this small town. Enjoy a day of painting at the Atlantic Baking Co. and grab some dinner at Claws for some fresh crab and lobster. Don't forget to stop by at the Strand Theater (pictured above) and see some live music, film, and entertainment!
8. Ellicott City Main Street (Maryland)
https://www.instagram.com/p/BjYt42Rn5j8/?tagged=ellicottcitymainstreet
This small town has recovered from a huge flood and is definitely back in business for your visit. Enjoy some Yoga, splurge on some great nostalgic items at the Sweet Elizabeth Jane, and treat yourself to a Victorian style aura at a tea shop called at Tea on the Tiber.
9. Dahlonega Main Street (Georgia)
https://www.instagram.com/p/BSlsZD4Dqz2/?tagged=dahlonegamainstreet
The southern small town is a gem for you to enjoy. It has beautiful art galleries, lots of shopping places, and the Holly Theater for you to catch a movie at. Not to mention events throughout the year such as the Six Gap Three Gap for bikers and the Gold Rush Days festival. And if these were not enough for you to be sold on, this small town was named the Great American Main Street City by the National Trust for Historic Preservation in 2016!
10. Park City Main Street (Utah)
https://www.instagram.com/p/BjiQrPRHKbc/?tagged=parkcitymainstreet
The Park City Sunday Market is one of the many highlights this small town offers visitors and residents. If you enjoy a great mixed drink and some live music this is the place you need to be. Make your way down to the various art galleries, antique stores, and small mom and pop shops through the strip! Don't forget to stop at the No Name Saloon for some delicious food and the heated rooftop patio!
11. Main Street in Boerne (Texas)
https://www.instagram.com/p/BYbFYETjSHw/?tagged=mainstreetboerne
This small town located in Boerne, Texas is definitely a spot you should check out! Please stop by the Dienger Trading Company building, which has a bookstore, a restaurant, and a boutique all in one! Also, treat yourself to some beautiful art at the Gallery 195 of Boerne!
Did this article inspire you to book any vacations? Don't forget to SHARE it with a friend! Thanks!