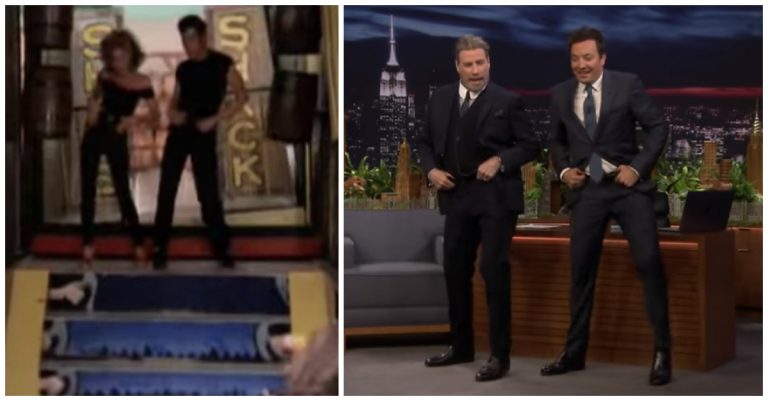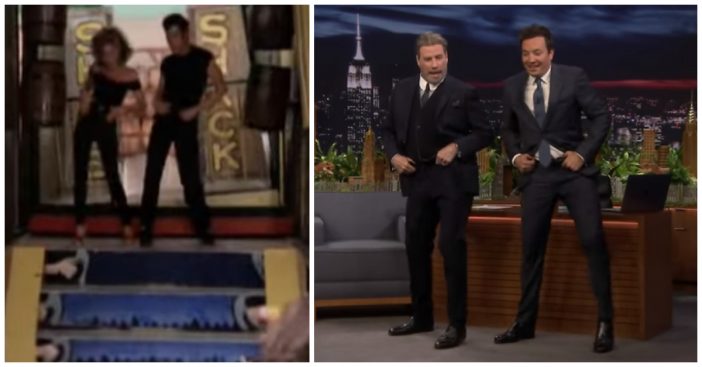 John Travolta recently appeared on "The Tonight Show Starring Jimmy Fallon" to promote his new movie Gotti. However, what he did on the show to pay homage to Grease was pretty amazing.
During his appearance on the show, he recreated his famous dance from the popular movie Grease to celebrate the 40th anniversary of the 1978 musical. John Travolta even taught Jimmy Fallon the classic dance from the final scene of the movie, and Jimmy seemed thrilled!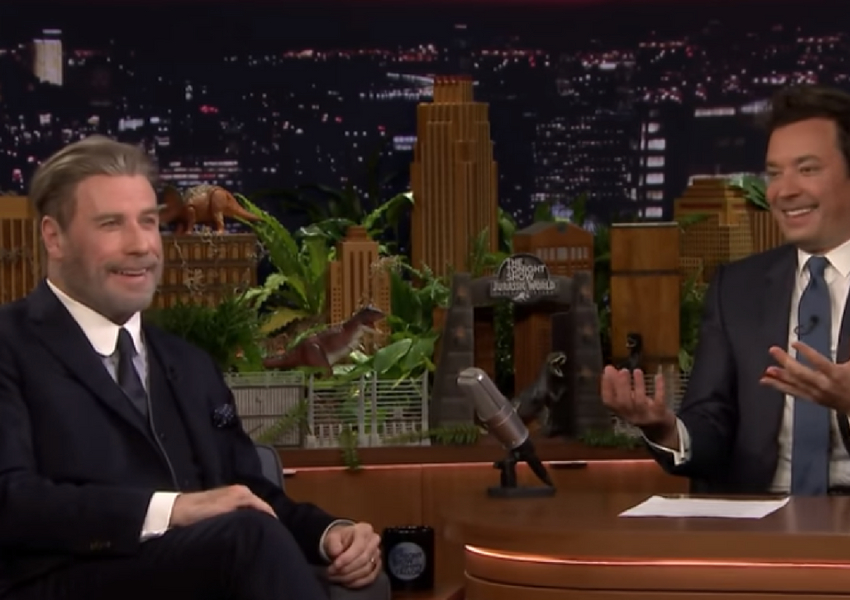 John showed Jimmy one part of the routine that was his idea back in the '70s. He calls the dance "The Four Corners."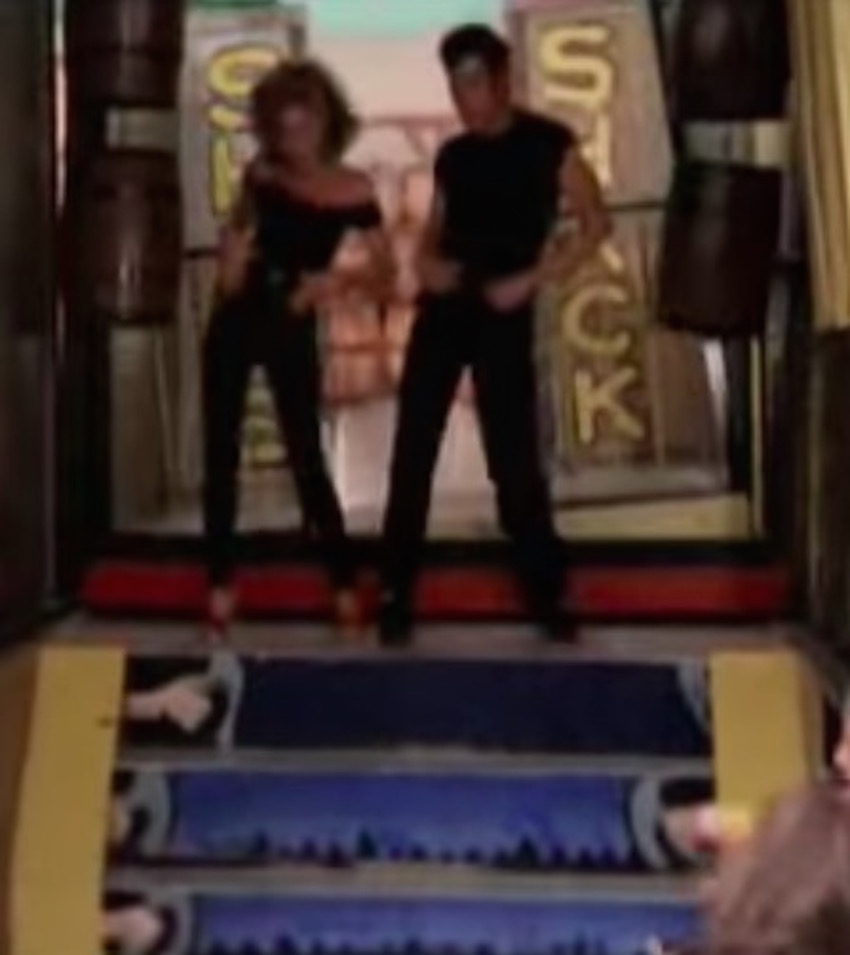 Check out the video below to listen to his story about how he pitched the dance to the choreographers of the movie.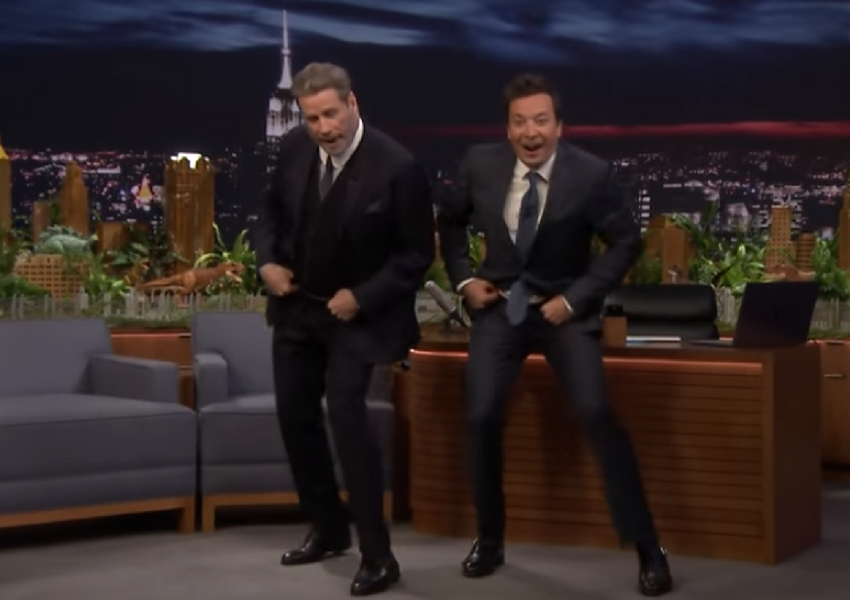 John proves that at 64 years old he can still dance very well! Watch him perform in the video below and see if you can compare his exact steps from the movie to his performance on Jimmy Fallon's late-night show.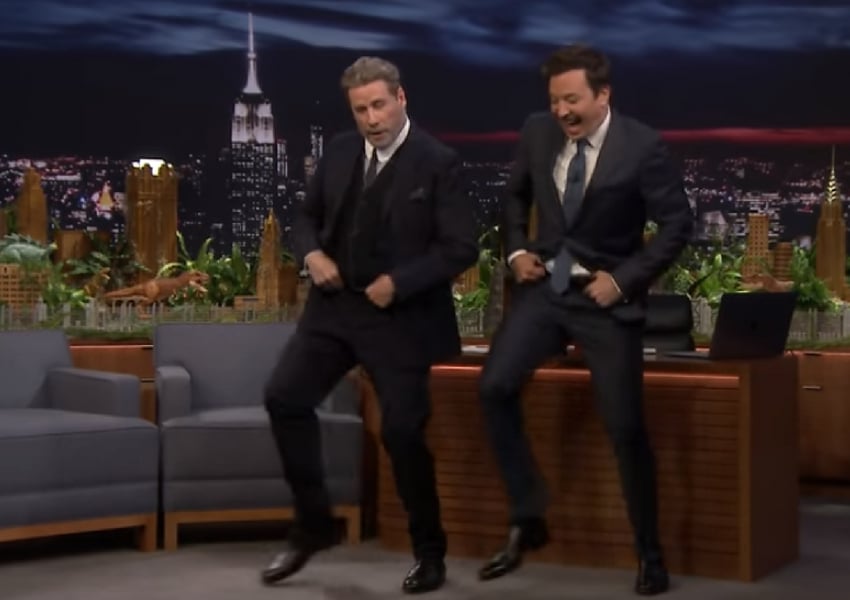 Grease is a classic movie that was based on a musical of the same name. John Travolta played Danny Zuko, teenage heartthrob and bad boy who fell in love with Sandy Olsson, a sweet girl. The musical movie tells the story of their romance and what it was like growing up in the 1950s.
The end scene is filled with two popular songs, "You're The One That I Want" and "We Go Together." Many have tried to recreate the classic dance moves, but no one can do it as well as John Travolta.
What do you think of John Travolta's moves? Do you love Grease and did you celebrate its 40th anniversary recently by re-watching it?
If you enjoyed this article, don't forget to pass it along to a friend, especially if they love John Travolta!