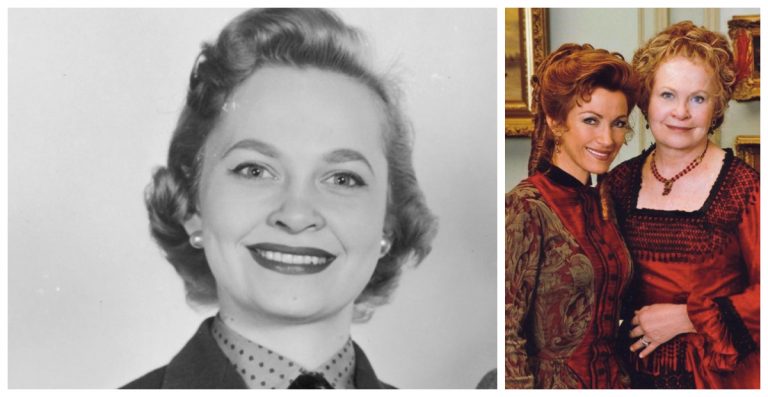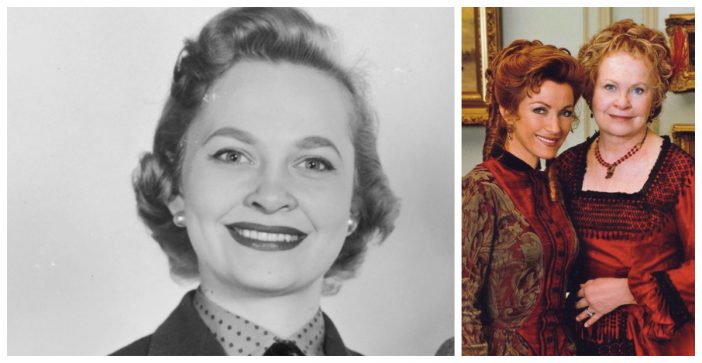 Georgann Johnson, who was best known for her roles in Dr. Quinn, Medicine Woman and Midnight Cowboy, passed away on June 4th at the age of 91. Her family placed an official public obituary in the Los Angeles Times.
Her cause of death is unknown, but it is believed to be old age. Johnson was known for starring in iconic daytime dramas, including The Doctors, All My Children, and As the World Turns.
Soap alum Georgann Johnson passed away at 91. 🙁 May she rest in peace. https://t.co/6KdFw3tl6M #RIP #TheDoctors #AnotherWorld #AllMyChildren #AstheWorldTurns #Somerset #georgannjohnson pic.twitter.com/ANBCjLyeCc

— SheKnows' Soaps (@soapsdotcom) June 15, 2018
Georgann Johnson was born in 1926 in Decorah, Iowa. She completed her education in high school and college before pursuing acting full-time in 1952. She appeared on stage, on television, and in films.
Sad to report that actress Georgann Johnson died June 4 in Los Angeles at the age of 91. On Dallas she played the doctor consulted by Pam when she believed John Ross may have been at risk for having neurofibromatosis in "The Silent Killer." #Dallas40 pic.twitter.com/LFIj83dOA3

— Definitive Dallas (@DefinitiveDAL) June 15, 2018
While she is best known for her role as the mother in Dr. Quinn, Medicine Woman, it only aired from 1993 to 1998. She appeared in multiple other TV series after that such as JAG (2001), Crossing Jordan (2002), and Cold Case (2007).
Johnson married twice but lost both her husbands to death. She was widowed since 2008, but is survived by her four daughters, as well as three grandchildren. Her daughter, Sally Prager, is also an actress.
RIP Georgann Johnson (1926-2018), 91. Veteran TV and film actress. Seen here in "One Step Beyond" ("Rendezvous" 1960, left), recurring mother character on "Dr. Quinn, Medicine Woman" (1993-2001, center), & "Star Trek: The Next Generation" ("The Emissary" 1989). #GeorgannJohnson pic.twitter.com/fkZLAHAiDP

— James A. Conrad (@James_A_Conrad) June 15, 2018
She had an acting career of more than five decades long, consisting of television, film, and theatre.
Many celebrities who have had the pleasure to work with Georgann Johnson have shared their condolences and memories with the actress on social media. One of them included Jane Seymour, who played the leading female role on Dr. Quinn, Medicine Woman. 
https://www.instagram.com/p/BkB7xE9Fw3v/?taken-by=janeseymour
In the public obituary listed by her family, it does not state if there will be any funeral or memorial wake services. Rest in peace, Georgann, we will all miss you and remember you fondly.
If you loved Georgann Johnson in Dr. Quinn, Medicine Woman or any of her other appearances, be sure to share this article!