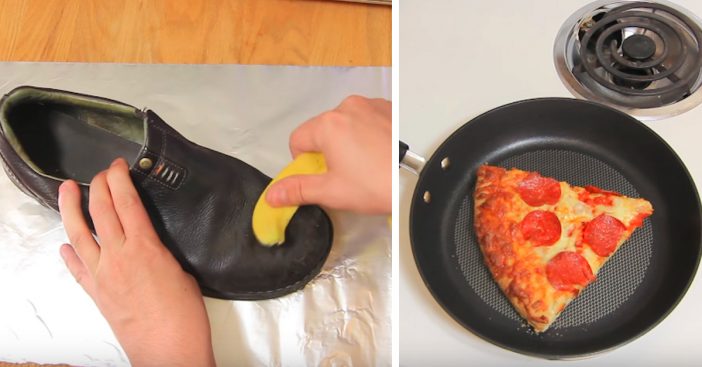 If you are looking for ways to make your life at home and in the kitchen easier, hacks are the best way to do it. Household Hacker has gathered some perfect food hacks that will revitalize the way you get some of your cooking done.
You are going to wonder why you didn't think of some of these yourself! Check out the entire list below.
1. Open a Stubborn Jar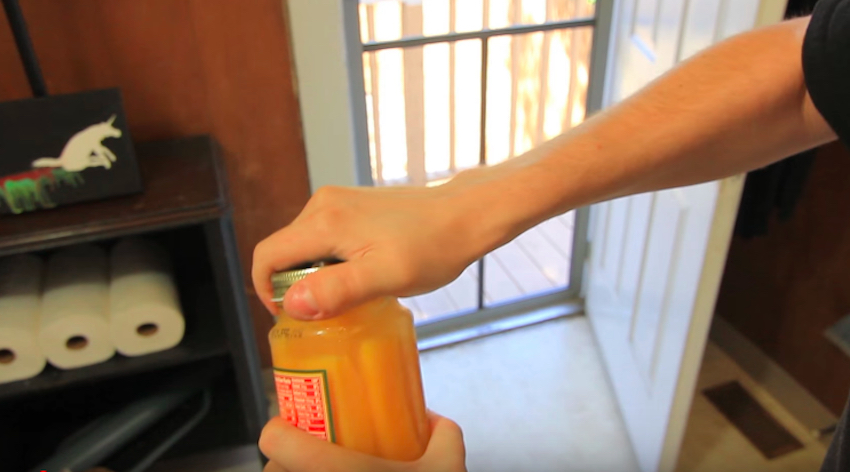 If you're cooking and you need to get something out of a jar, it stinks when you cannot get the top off. Rather than hurt your hand trying, or waiting until someone else gets home to help, you can easily get it off on your own. All you need is duct tape! You'll cover half the lid with duct tape and then pull hard from the other side and the lid should come right off.
2. Make Your Own Watering Can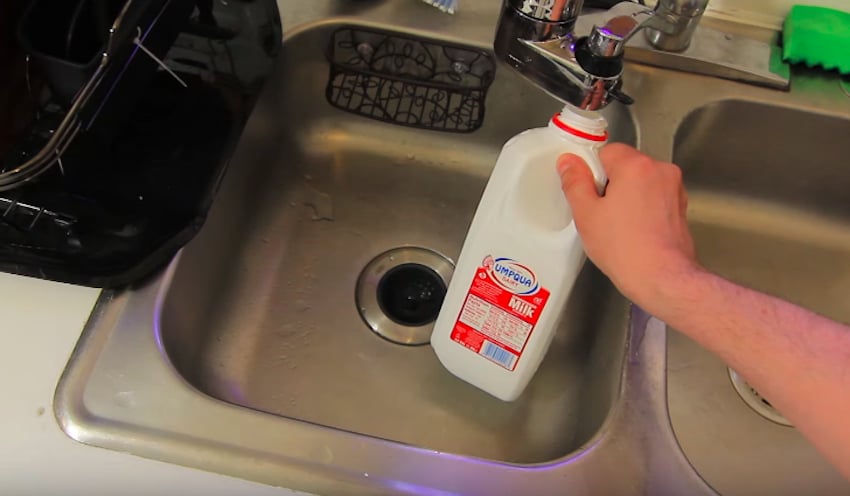 If you don't have a watering can for your plants, no need to panic. You can make a homemade watering can using a plastic milk jug! Fill the jug with water, then poke 20 tiny holes into the plastic cap of the jug.
3. Cook a Gourmet-Style Breakfast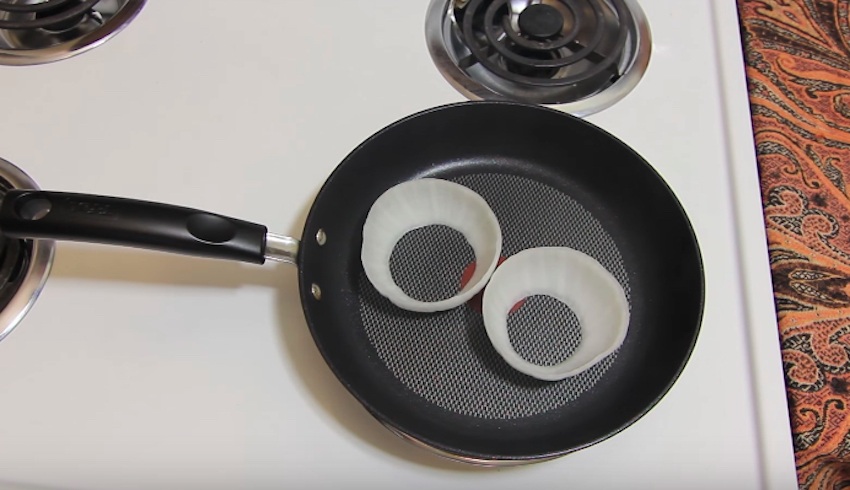 If you think you aren't the best cook, you can fool your breakfast guests with this hack. You'll want to cut a few large onion circles and put them in a skillet on the stove at medium heat. After a minute, you'll crack an egg right inside of the onion circle, season to taste, then cover and cook for 3 minutes.
4. Use Bread to Save Your Cookies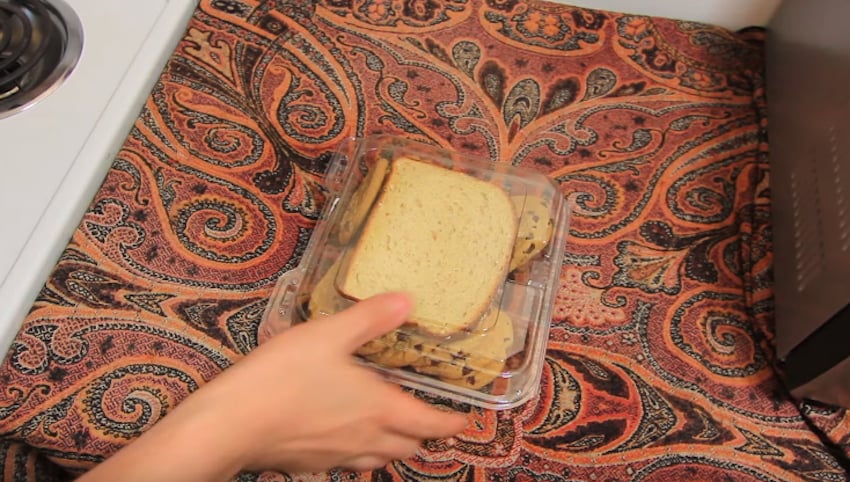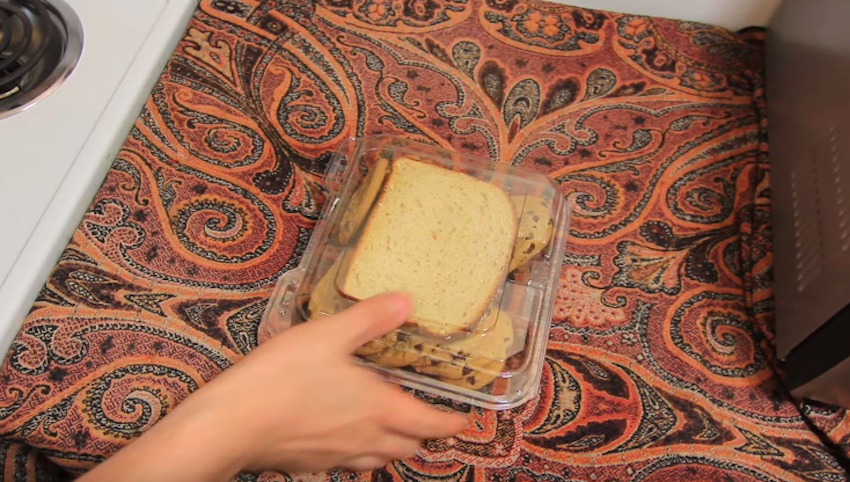 If you have cookies you don't want to go stale, you can grab a slice of bread and put it in the cookie container. Maybe even put that end slice everyone has been avoiding to good use! The moisture in the bread will keep your cookies from getting stale.
5. Get Every Last Drop Out of a Can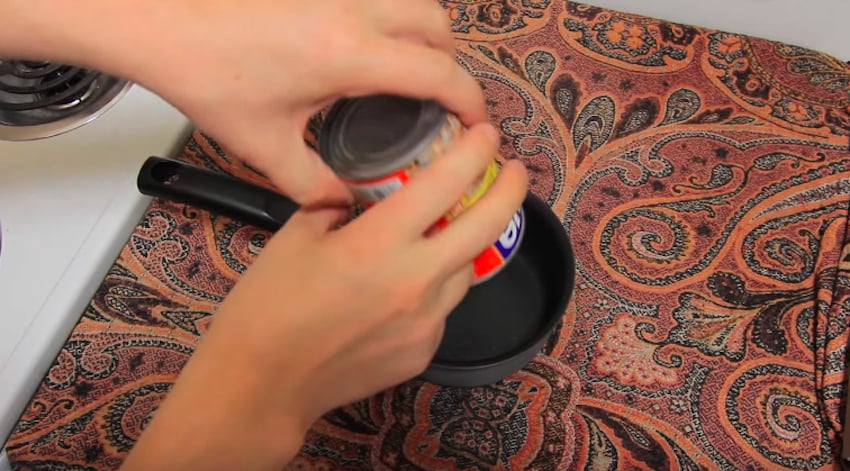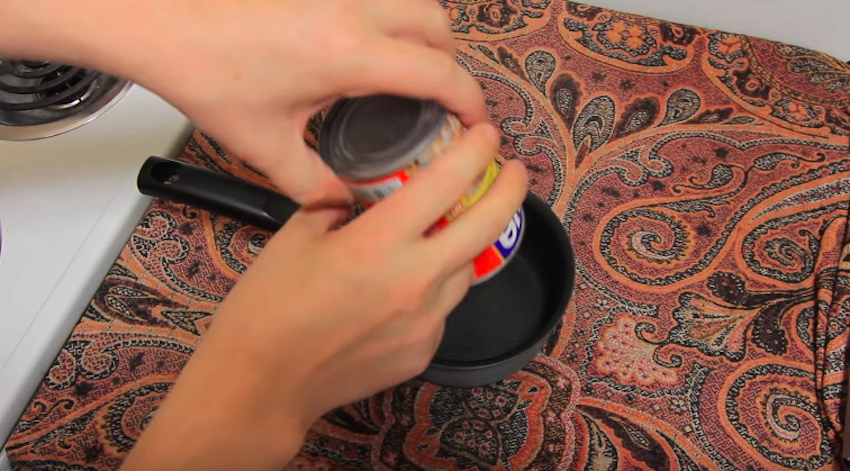 When you need to use canned goods while cooking, you always run into stubborn food that doesn't want to get out of the can. Rather than use a knife to scrape it out (which never gets it all out), you can use a sharper knife to poke a few holes in the bottom of the can. Everything will slide right out!
6. Fix Old Shoes with a Banana
Yes, you read that right! If your nice dress shoes are looking a little dingey, you can spruce them up using a banana peel. You will rub it all over the shoe, then wipe it down gently with soap and water.
7. Make a Sauce Spoon Holder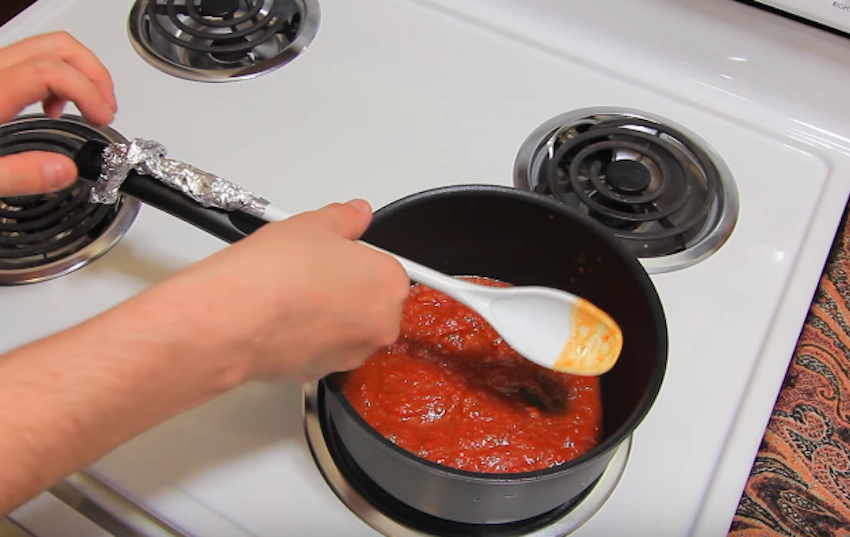 When you're cooking pasta sauce, you can't leave the spoon in the pot because it will get too hot. If you don't have a little dish to hold your spoon, there's no problem, you can make a holder using tin foil. All you need is to wrap the tin foil around the pot handle and fashion a space for it to hold the spoon.
8. Reheat Pizza without Losing the Taste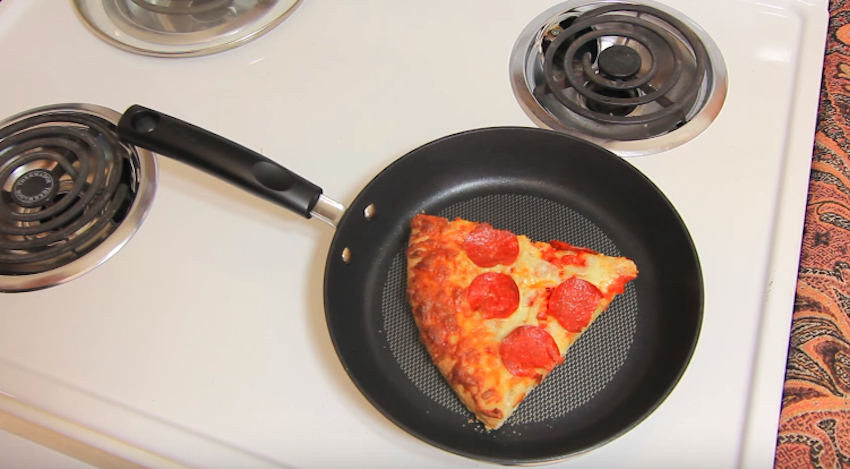 If you want to eat some leftover pizza but hate how it tastes coming out of the microwave, you are saved. Instead of the microwave, oven, or toaster oven, you're going to reheat your pizza on the stove. Toss it on a skillet for one minute to warm up, then flip it over and cook it for one more minute.
9. Make a Huge Batch of Hard-Boiled Eggs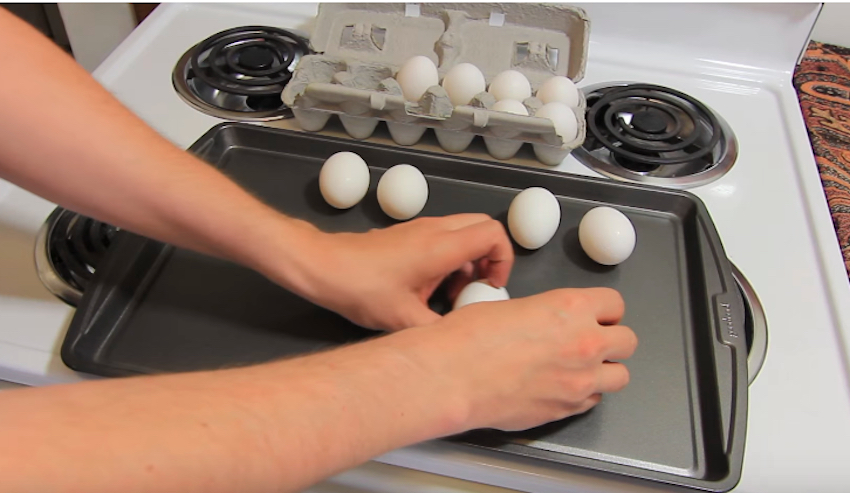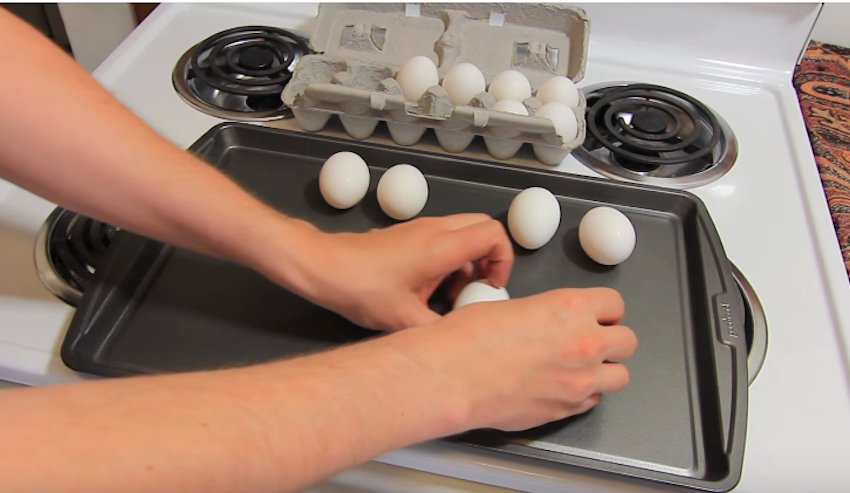 If you need to make a lot of hard-boiled eggs, you don't need to run all four burners on your stove at once. Instead, put the eggs on a large baking sheet and pop them in the oven (preheated to 325 degrees F). You'll cook them for 30 minutes in the oven, then drop them into cold water immediately for a few minutes.
10. Cut a Loaf of Bread Perfectly Every Time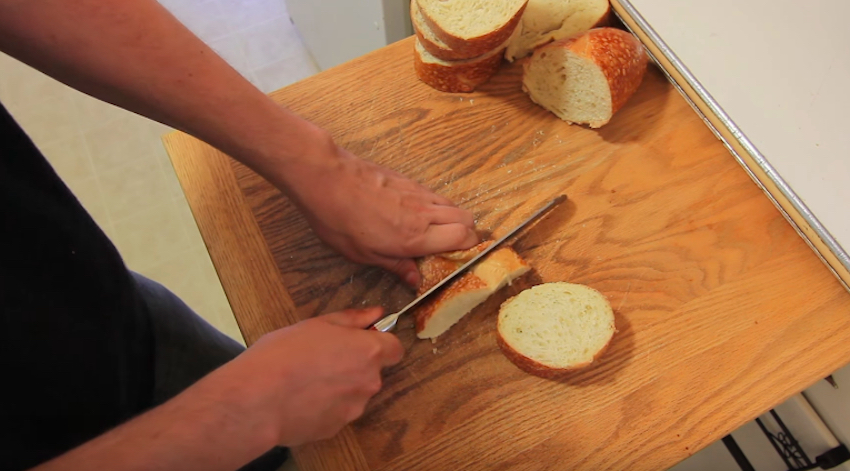 Our instinct when cutting bread it to cut from the top, but that is often the worst place to start, as it is too soft for a rough cut and will ruin the slice. Instead, you're going to cut it from the bottom!
If you love food hacks, please SHARE this article on Facebook with your friends and family!