Queen: Bohemian Raspberry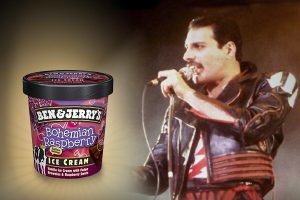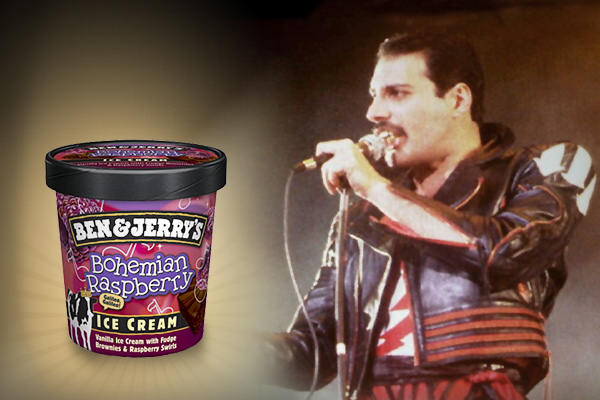 Available only in the U.K., this vanilla-based treat full of fudge brownies and raspberry swirls is a tribute to the legendary rock band. The packaging even features the Ben & Jerry's cow mooing the song lyrics, "Galileo! Galileo!"
Bernie Sanders: Bernie's Yearning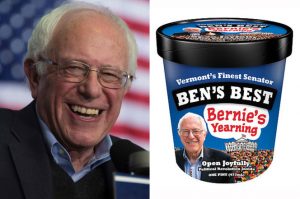 Bernie's Yearning is a new ice-cream flavor from Ben & Jerry's Ben Cohen, created in support of Bernie Sanders, the Vermont senator who is running for president this year. And although Ben's new flavor has nothing to do with either Ben & Jerry's ice cream, nor Sanders's campaign, one look at the packaging tells you where it comes from.
The entire top of this pint is covered with a thick disc of solid chocolate. Underneath is plain mint ice cream. The chocolate disc represents the huge majority of economic gains that gone to the top 1 percent since the end of the recession. Beneath it, the rest of us.
What flavors are we missing? And what's your favorite? Let us know in the comment section below!