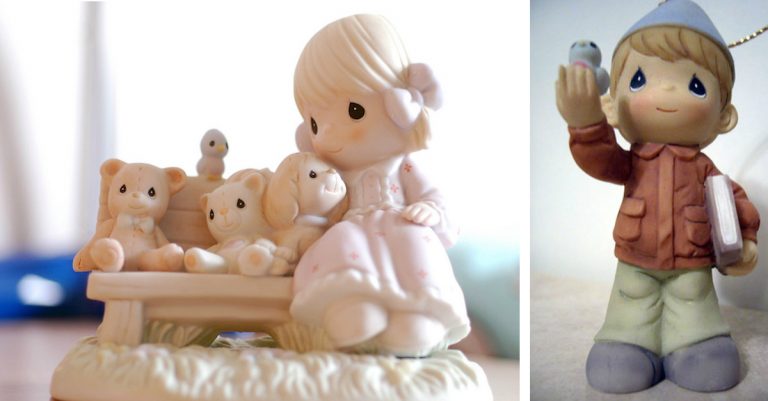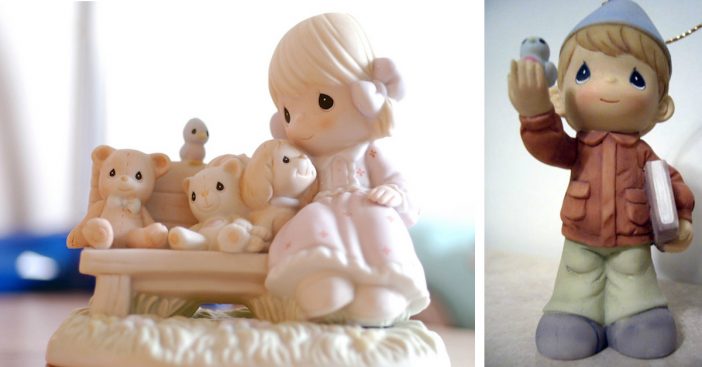 There's a reason people like to collect Precious Moments. The little collectible figurines make perfect gifts for birthdays, holidays, and milestone moments in life. The figurines have angelic faces that make them so cute and appealing.
You might have a ton sitting in a cabinet in your dining or living room, but did you know that they actually might be worth a lot of money?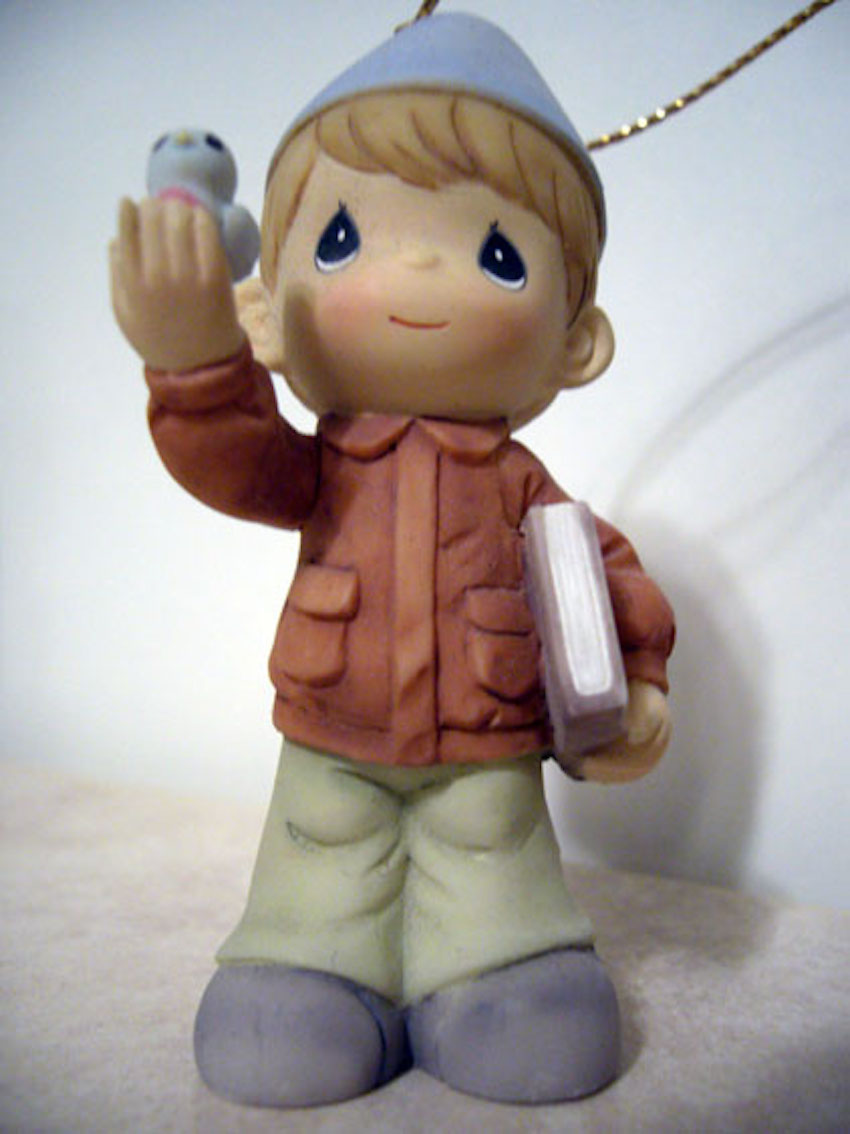 Now, you might not have thought the tiny bride and groom, or the 10-year anniversary statue, were worth anything once you actually bought them, but you would have been very wrong! Obviously, they have a worth to you because you love them, but they might actually have some cash value, too.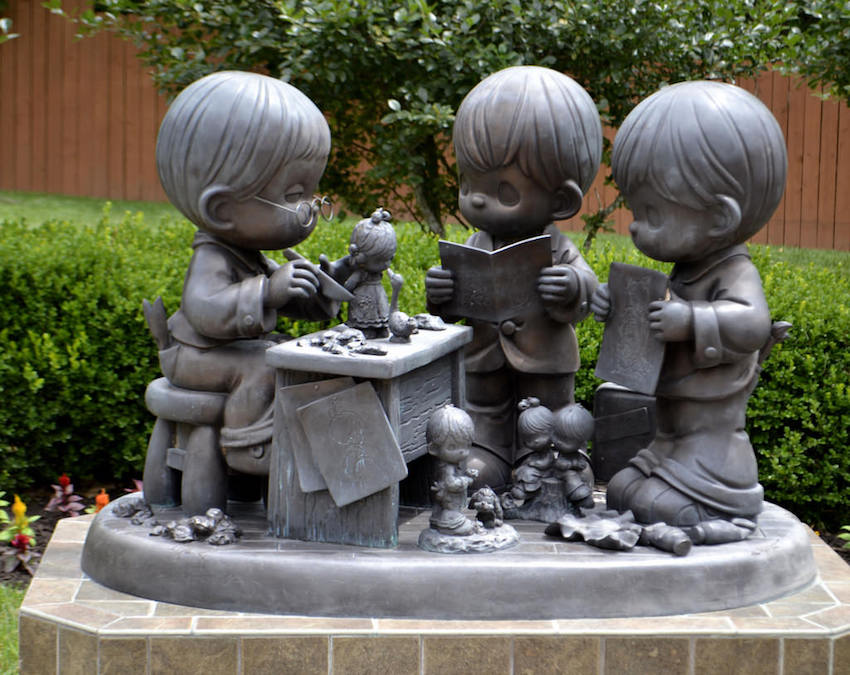 If you are an avid follower of Precious Moments, you know that some of the figurines some figures can retail for under $15, whereas others products can be sold for $100 or $200. Well, some of the cheaper Precious Moments figurines are actually selling for a lot of money. You might want to check to see how much yours are worth!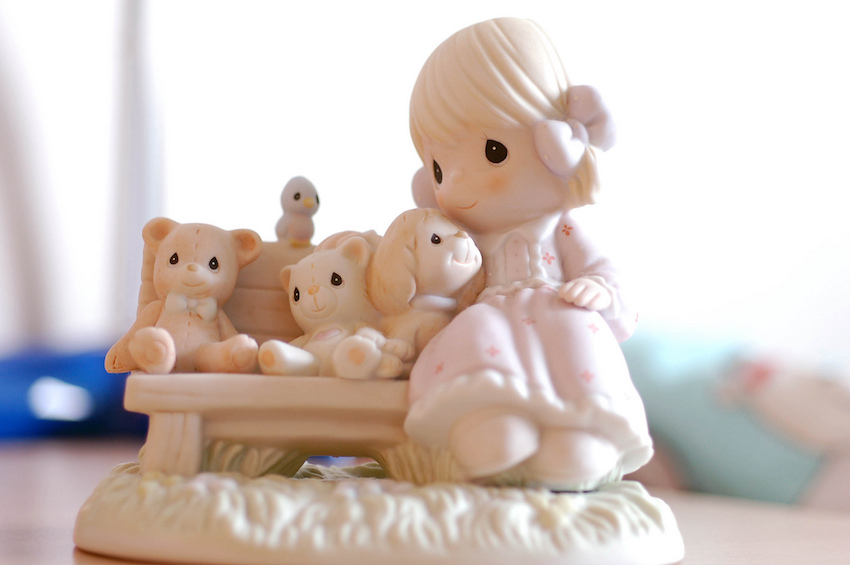 According to TODAY, the God Loveth a Cheerful Giver figurine, featuring a little girl and a basket full of puppies, recently sold for $188 and $250 on eBay, even though the original retail price was $15. Some people are still selling it online for between $300 and $400.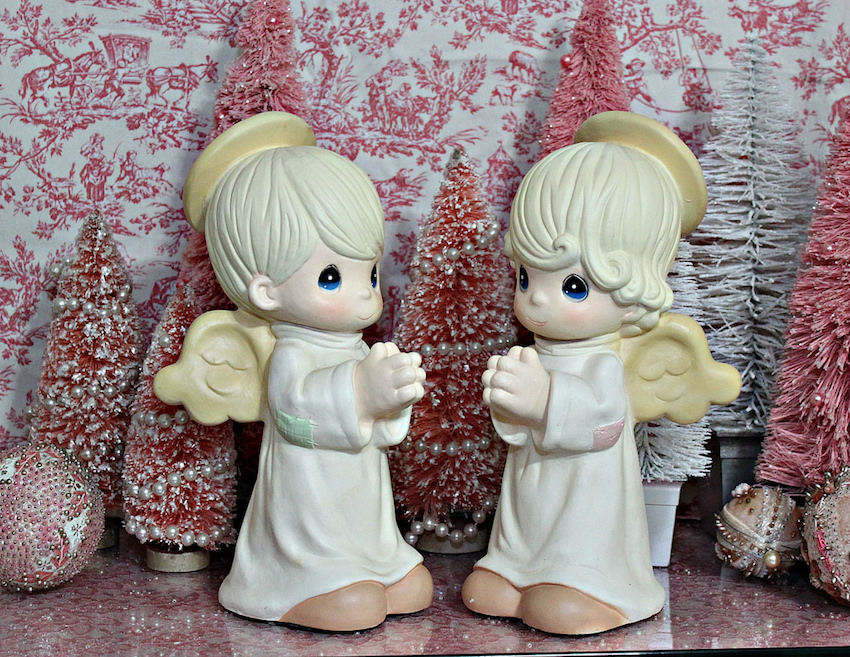 Paul Burton, a spokesperson for Woolvey Fine Antiques & Collections, spoke with TODAY and said the figurine, "has had valuations placed on it … in excess of $2,000. I don't believe I have seen one actually sell for more than half of that, although they are still occasionally listed for sale in that price range."
There are some other older Precious Moments for sale on eBay like the Rainbow Horse Angel Carousel is up for $325 from 2004. You can get the This Land is Our Land figurine from 1992 for $400.
Do you have any Precious Moments figurines? If you liked this article, please SHARE it on Facebook with your friends and family!
H/T: Real Simple