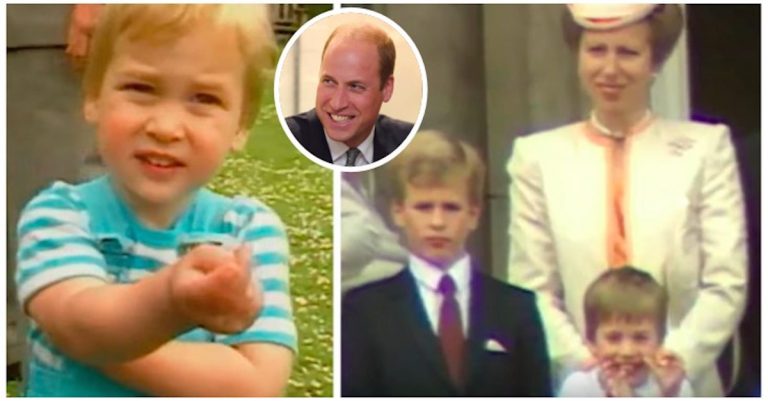 Prince William might be the future King of England and the Commonwealth, but he isn't as stern as you might think. Everyone associates goofiness with William's younger brother, Prince Harry, but who do you think he learned it from?
When the Duke of Cambridge was just a little boy, he liked to make others laugh and knew how to entertain himself. He even got yelled at by his aunt, Princess Anne, for misbehaving at an important public event for the royal family! Check out Prince William's cutest and silliest moments from his childhood below.
5: His First Day of School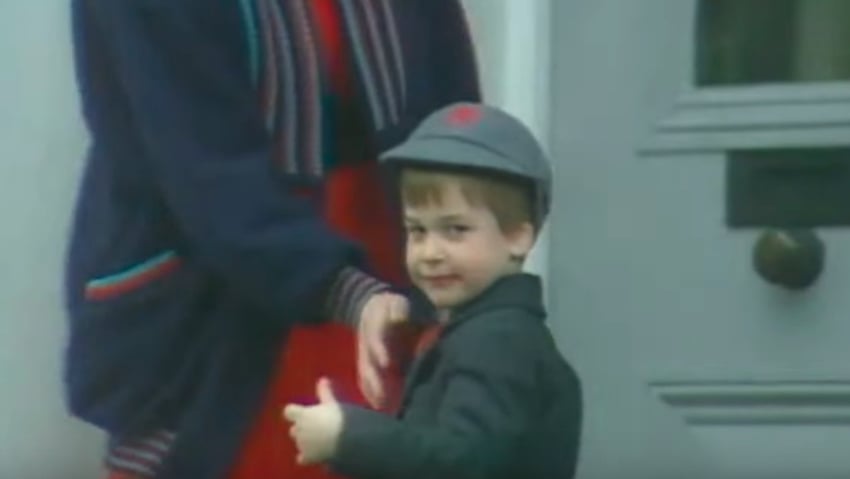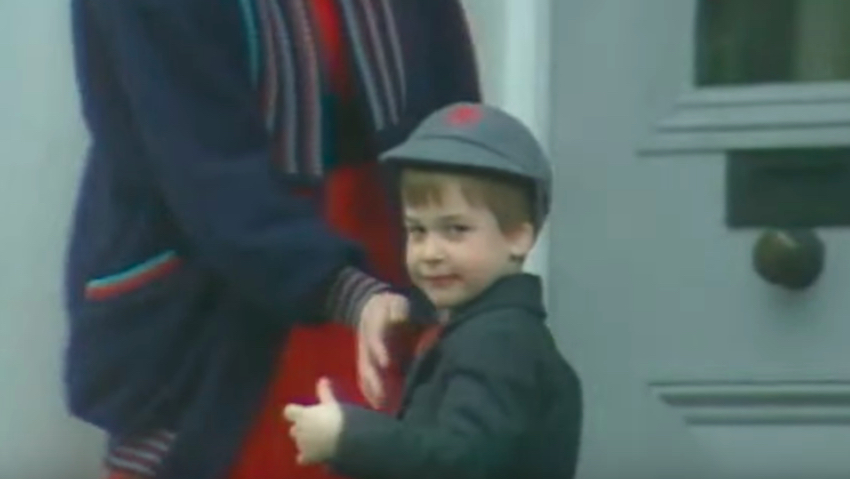 On Prince William's first day of school at Wetherby, he was a little bit shy. Luckily, he was accompanied by his mother, Princess Diana, to ease his nerves. The cameras and paparazzi calling his name probably didn't help with the shyness, but William managed to flash them a cute thumbs up right before he walked in the front door.
4: Discovering His Love for the Great Outdoors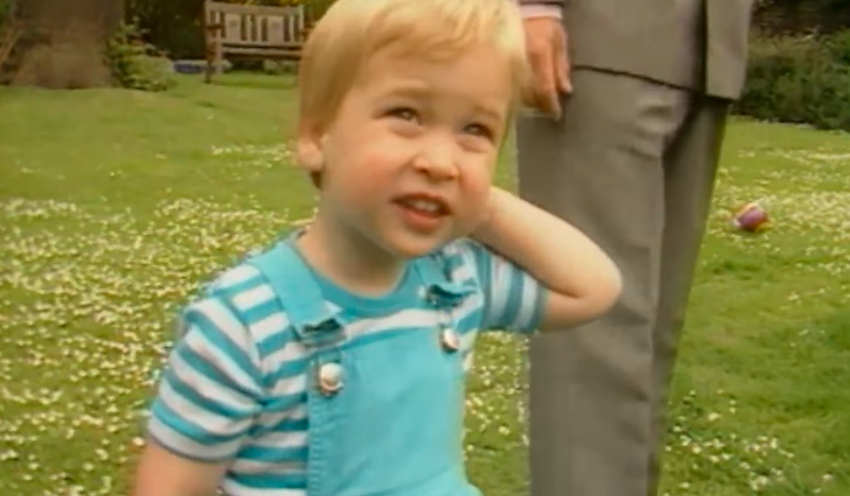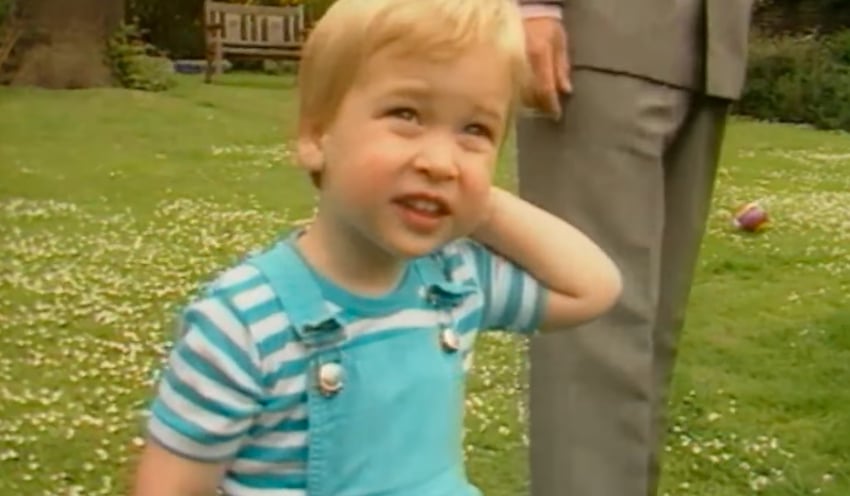 Prince William learned about cameras when he was just a little boy! You can see just how much Prince George looks like his dad here, as George has the same cheeks, eyes, and nose as William. William got to use a camera for the first time when he was exploring the outdoors. He even got pushed on a swing by his dad, though Prince Charles wasn't exactly dressed for a day of play outside.
3: His Attempted Escape in New Zealand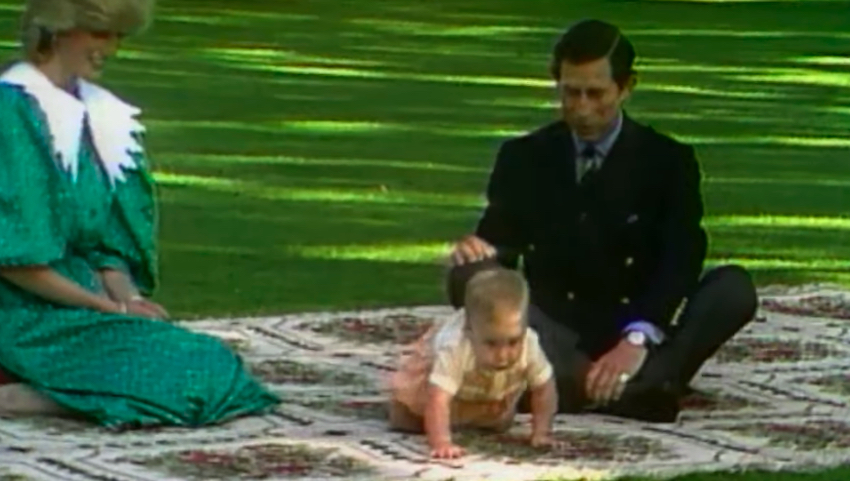 On an afternoon outing with his mother and father, baby Prince William decided he didn't want to pose for photos. He attempted to escape from the rug not once, but twice! Luckily, his mom didn't let him get too far and kept him from eating any grass.
2: Prince William Learns He Loves to Wave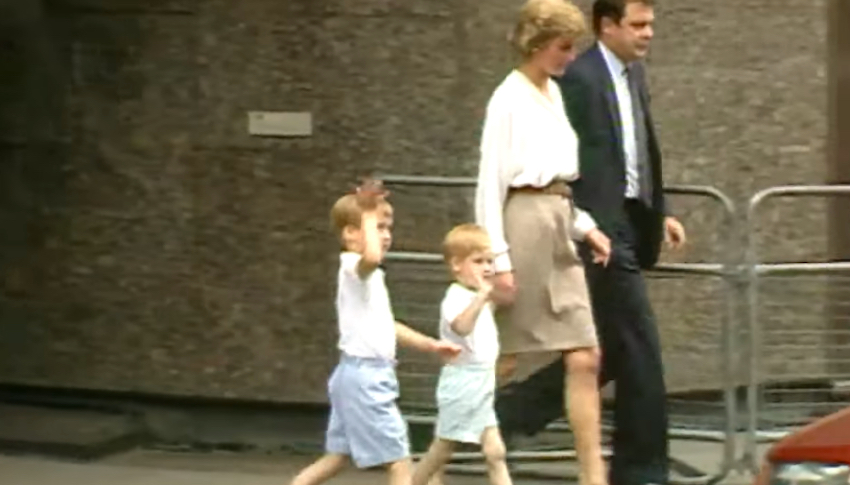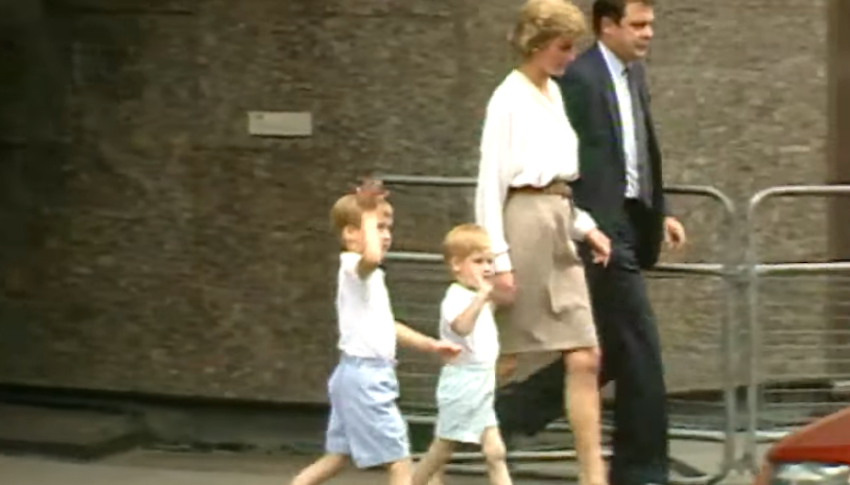 It is a good thing he loves to wave, because he'll be doing a lot of it for the rest of his life! On a visit to the hospital to meet his new baby cousin, Prince William follows his mom and Prince Harry. William seems excited to show off his excellent waving skills. All the way into the hospital, he turns to wave to the crowd. As soon as he walks back out, Prince William is already waving again and his mom has to physically get him into the car because he won't stop waving! His daughter, Princess Charlotte, has definitely picked up her love of waving from her dad.
1: Trooping the Colour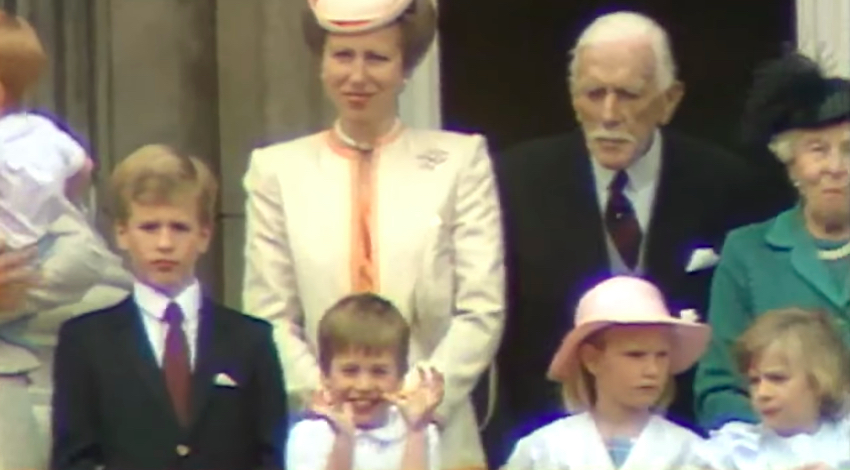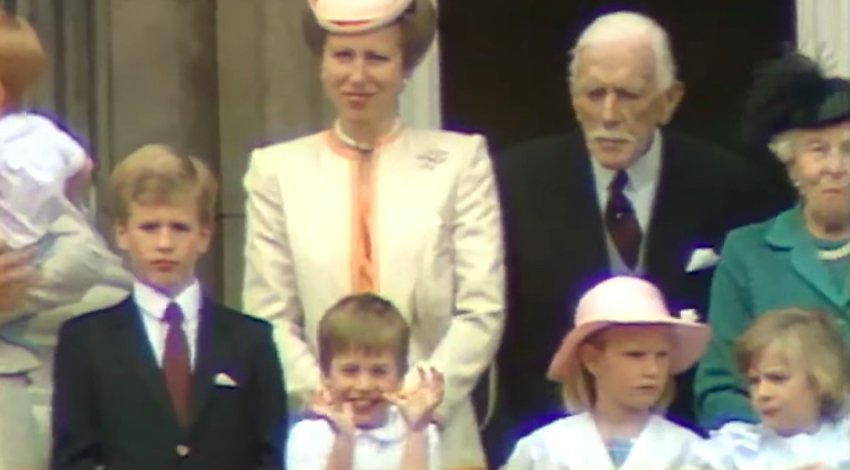 Now, this moment just goes to prove every silly move that Prince Harry did as a child, he learned it from his big brother. While standing on Buckingham Palace's balcony for Trooping the Colour, Prince William got bored and decided to goof off. When his aunt, Princess Anne, yells at him, he tries to stand at attention and behave, but he just can't! He starts making faces right away, while Princess Diana is just a few feet away holding a young Prince Harry.
View this post on Instagram
Even though Prince William is grown up now, he still shows his goofy side from time to time. If you liked this article, please SHARE it on Facebook with your friends and family!