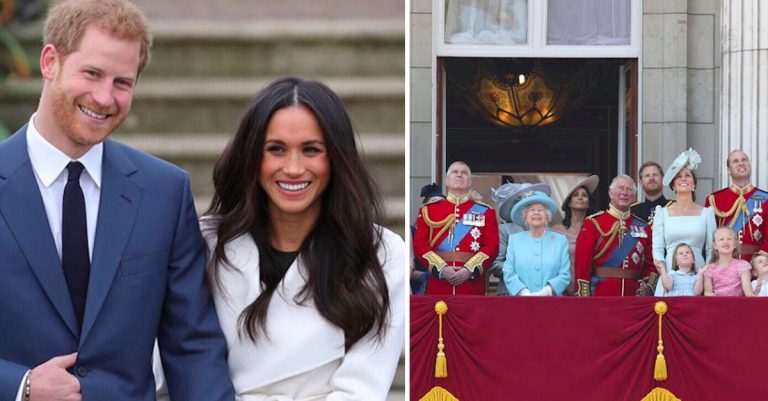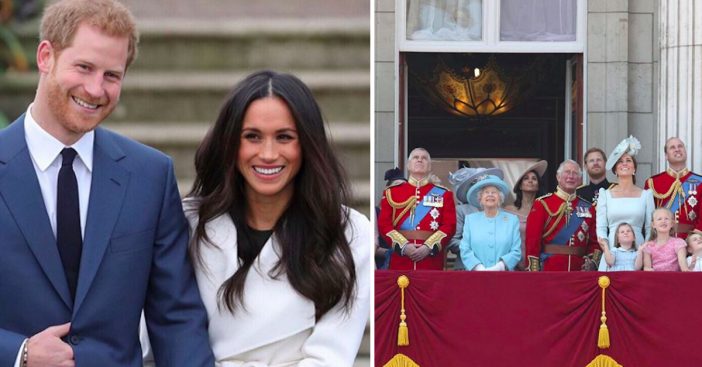 Meghan Markle can check another thing off of her bucket list! The Duchess of Sussex made her official debut on Buckingham Palace's balcony over the weekend at Trooping the Colour. You know the spot, right? Many iconic photos for the royal family have been snapped on that balcony decades and decades.
Trooping the Colour marks the official celebration of Queen Elizabeth II's birthday. The tradition dates back to the 17th century, though it has roots that go back even farther. It is a ceremony that is performed by regiments of the British and Commonwealth armies. On the battlefield, a regiment's colors (or flags) were used as rallying points. For this ceremony, the regiments march slowly to display their colors.
https://www.instagram.com/p/Bj0MTlzglLF/?hl=en&taken-by=kensingtonroyal
The ceremony has marked the official birth of the British sovereign since 1758. While Queen Elizabeth's official birthday celebration takes place on a Saturday in June, the Queen's birthday is actually on April 21. Trooping the Colour takes place closer to the anniversary of the Queen's coronation (June 2, 1953).
https://www.instagram.com/p/Bjza3fpAn4Q/?hl=en&taken-by=kensingtonroyal
The Duke and Duchess of Sussex returned from their honeymoon after their May 19, 2018 wedding and were present for the event, as it was Meghan's first attendance. Prince Harry was spotted by expert lipreaders comforting his nervous wife and explaining how things would take place. Swoon!
https://www.instagram.com/p/BjzaY-fAbLf/?hl=en&taken-by=kensingtonroyal
The newlyweds were joined on the balcony by other members of the royal family, like the Duke and Duchess of Cambridge, Prince George, Princess Charlotte, and Prince Charles. Prince Louis (who is still just an infant) stayed home for the event. The Queen's husband, Prince Philip, was noticeably absent from the event. It was reported that he'd been suffering some discomfort from the hip surgery he had back in April and chose not to attend.
https://www.instagram.com/p/Bjzao5kgMxv/?hl=en&taken-by=kensingtonroyal
If you look at where everyone stood on the balcony, Meghan had a prime spot right behind the Queen. Certainly, the two are getting along very well. The Queen invited Meghan to spend a night on the royal train before their first official engagement together.
https://www.instagram.com/p/Bj0B-pqFfsS/?taken-by=theroyalfamily
What do you think of Meghan's outfit for her first Trooping the Colour? The hat she chose is so beautifully chic!
https://www.instagram.com/p/Bj3KFYRAaUT/?hl=en&taken-by=kensingtonroyal
You can watch Meghan Markle and Kate Middleton show off their perfect curtsies together in the video below.
If you liked this article, please SHARE it on Facebook with your friends and family.
H/T: People