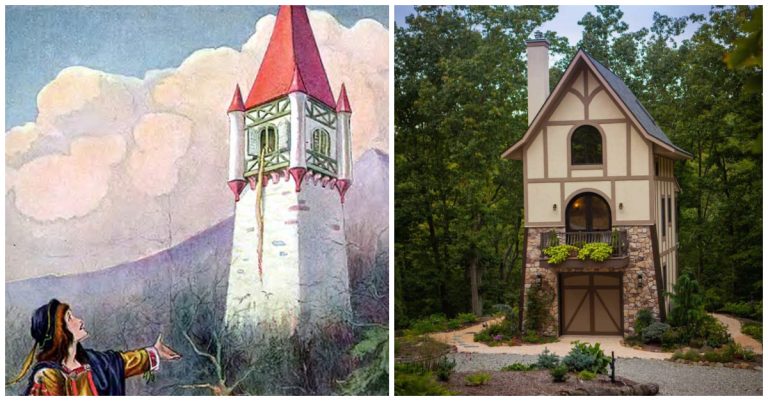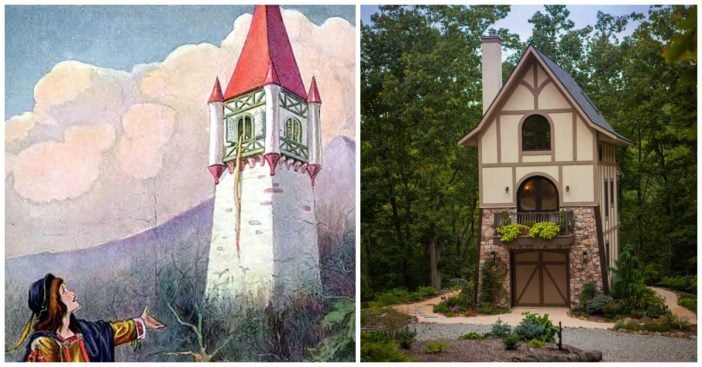 A house recently went up for sale that gives us major Disney Princess vibes. This tiny house is called Rapunzel's Tower and is for sale in Sharpsburg, Maryland.
The tiny home is for sale for $399,500. It looks exactly like Rapunzel's Tower and is located in a very magical area filled with nature. It looks like it would be the perfect getaway.
The adorable tower is only 500 square feet, but it contains one bedroom, two bathrooms, and a loft area. It also includes a kitchen, living room area with a fireplace, and a washer and dryer. The length of the home is 20 feet and the width is 30 feet.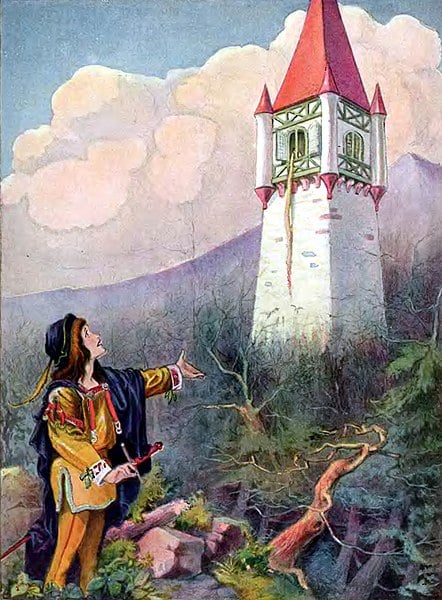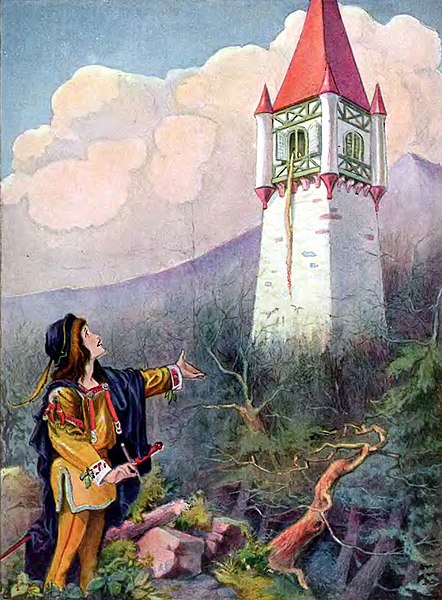 Unlike other tiny houses, this one looks like a tower. The outside of the home looks so magical it could belong in a real-life fairy tale.
The description of the home on Tiny House Listings claims, "The pinnacle of quality and exclusivity! This truly one-of-a-kind fairytale haven is the perfect place to get away from the world and immerse yourself in the beauty of nature and design. Just minutes from the Potomac River (and a boat ramp). This Architecturally stunning masterpiece is nestled in nearly 12 acres of beautifully wooded land featuring hiking trails, wildlife, and an enchanting stream."
It has only been listed for about a month but already has almost 20,000 views. The price may seem expensive, but if this is the home of your dreams, it might be worth it. Either way, it is fun to dream that you might live there and get away from it all.
Would you ever live in a tiny house? Would you like to live in this tiny home that looks exactly like Rapunzel's Tower or do you think it's too expensive?
If you enjoyed this article, please share it with a friend!