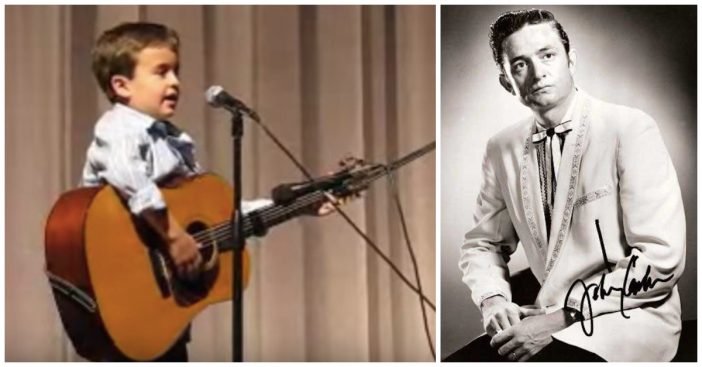 Check out this video below of a little boy in the second grade singing the Johnny Cash classic "Folsom Prison Blues" and playing the guitar. He gets the crowd going by acting like Johnny Cash and doing a great guitar solo.
He sings in the typical Johnny Cash twang and plays the guitar that is almost as big as he is!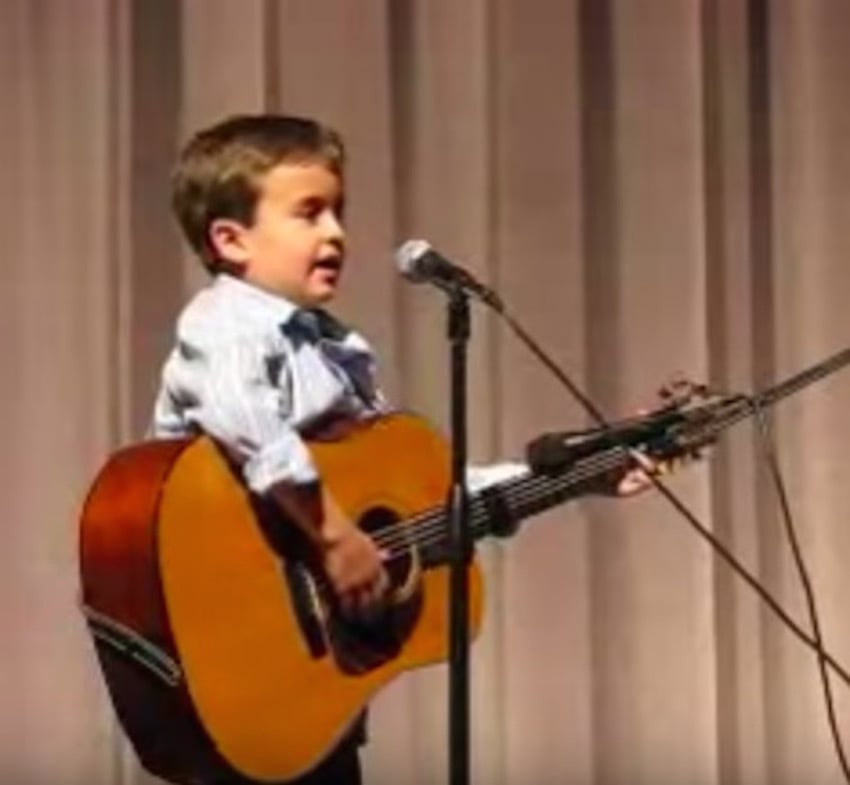 Johnny Cash originally released "Folsom Prison Blues" in 1955. He famously performed the song live at Folsom Prison on January 13, 1968. This was a source of controversy for some, but it is one of his most memorable performances. Some of his other famous hits include "I Walk The Line," "Ring of Fire," "Get Rythm," and "Jackson."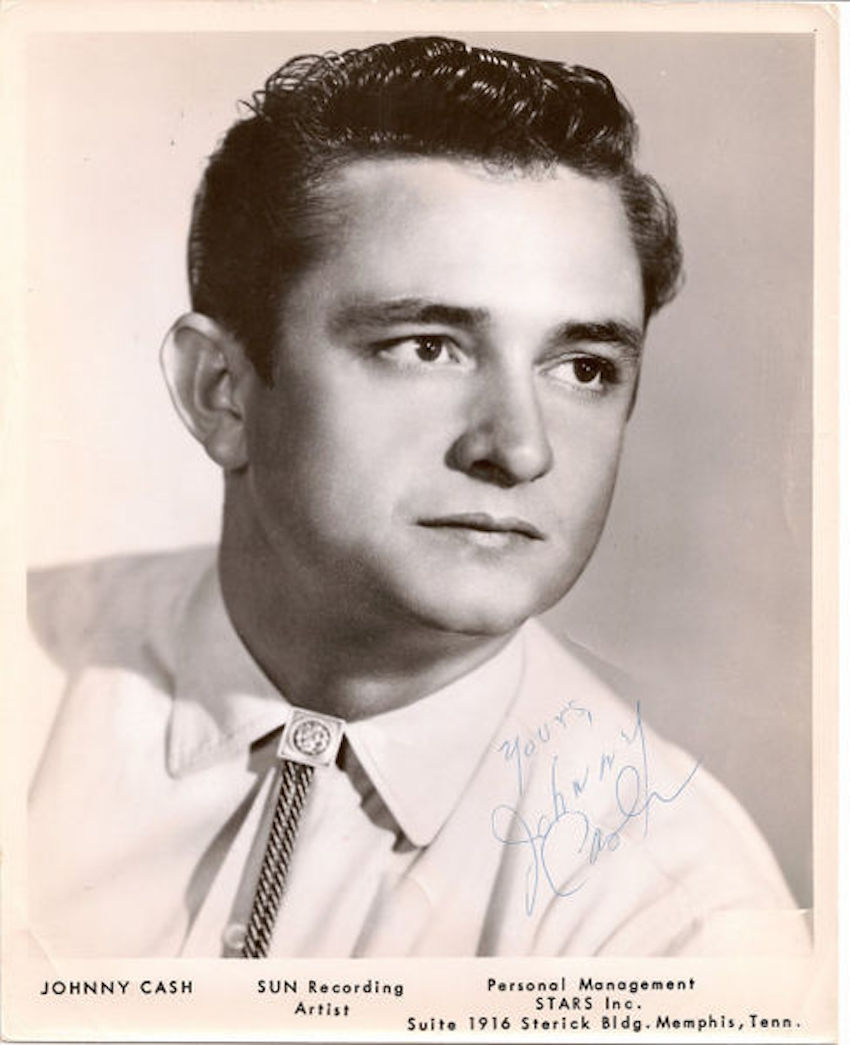 His life was an amazing story that is told through many books and even a movie called Walk The Line. His love story with June Carter Cash is also very famous. Perhaps this little boy will find his own June one day to perform with.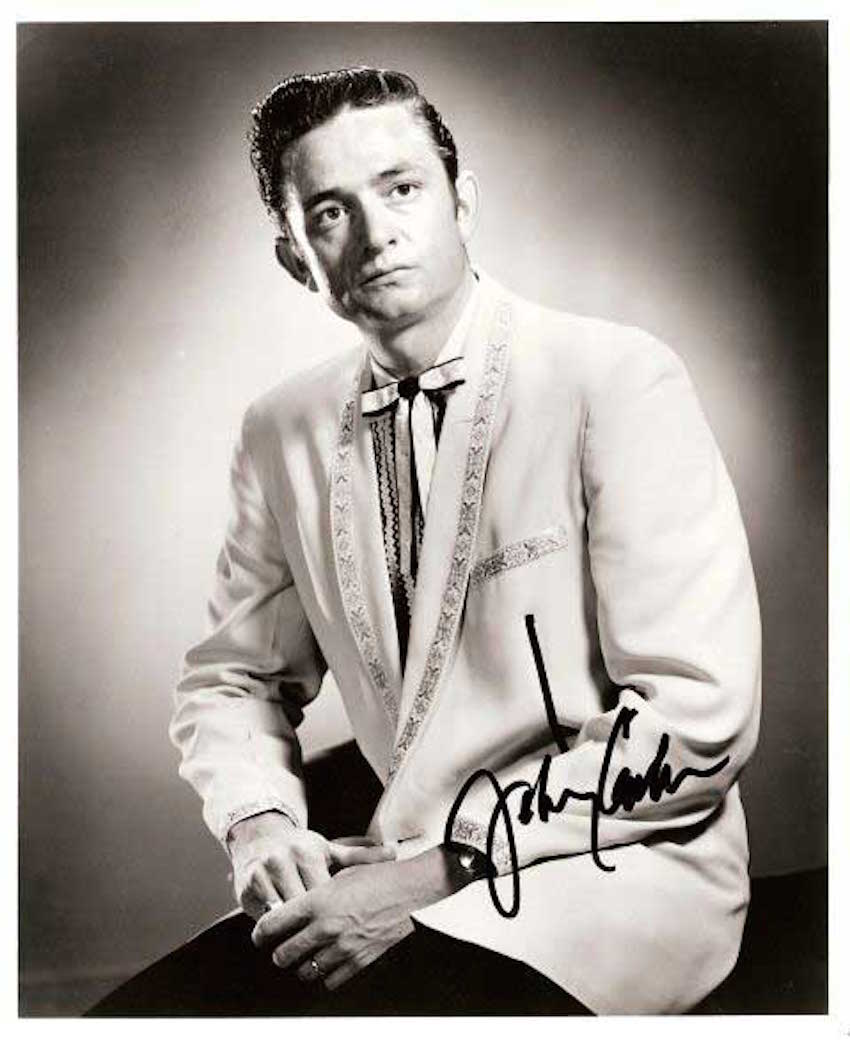 Johnny Cash is an iconic classic and his song sounds incredible being performed by a 7-year-old. In the video, the boy introduces himself as "John" and is dressed in a cute outfit. Halfway through the video, he showcases his guitar skills, which most adults can't even master! The crowd goes wild for him as he shows off his talents.
Johnny Cash died in 2003, but his legacy lives on as others sing his songs and play his tunes. What do you think of this 7-year-old singing "Folsom Prison Blues"? We can't wait to see what he does in the future!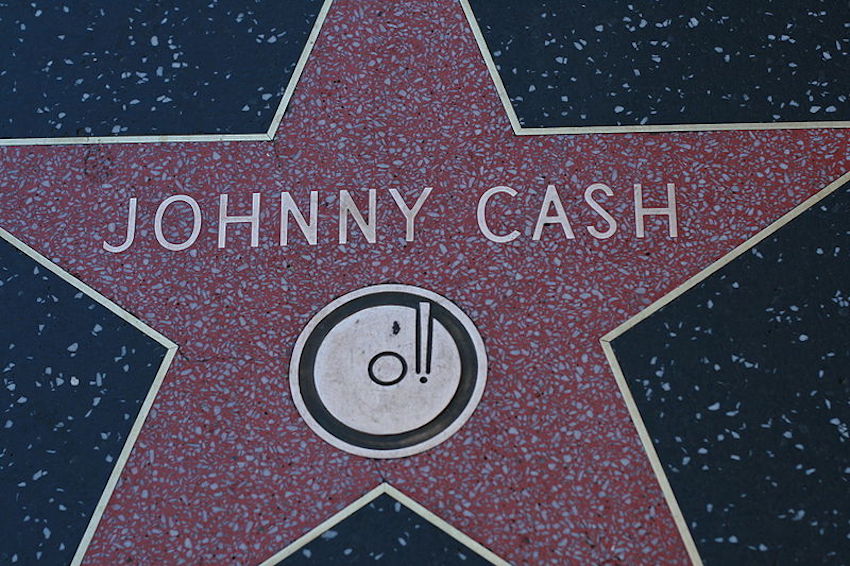 Do you think this song is inappropriate for the boy to sing or do you find it adorable? What is your favorite Johnny Cash song? Share your opinion and share this article with a friend who loves Johnny Cash music!