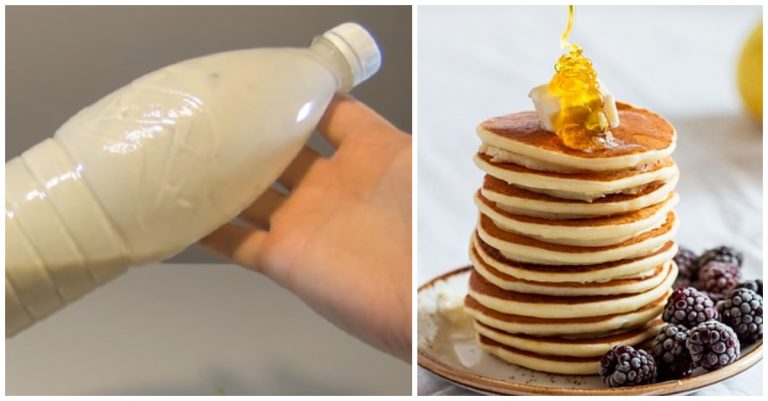 Do you love waking up and making pancakes on a Saturday morning? Pancakes are fairly easy to make, but they can be really messy when you pour the liquid batter. Who wants to spend all that time cooking to have tons to clean up too?
Pancakes are a great breakfast meal, and this can be a great recipe to teach your kids so they can learn to easily make pancakes. Learn more about this great recipe and amazing kitchen hack that will make cooking pancakes super easy and fun.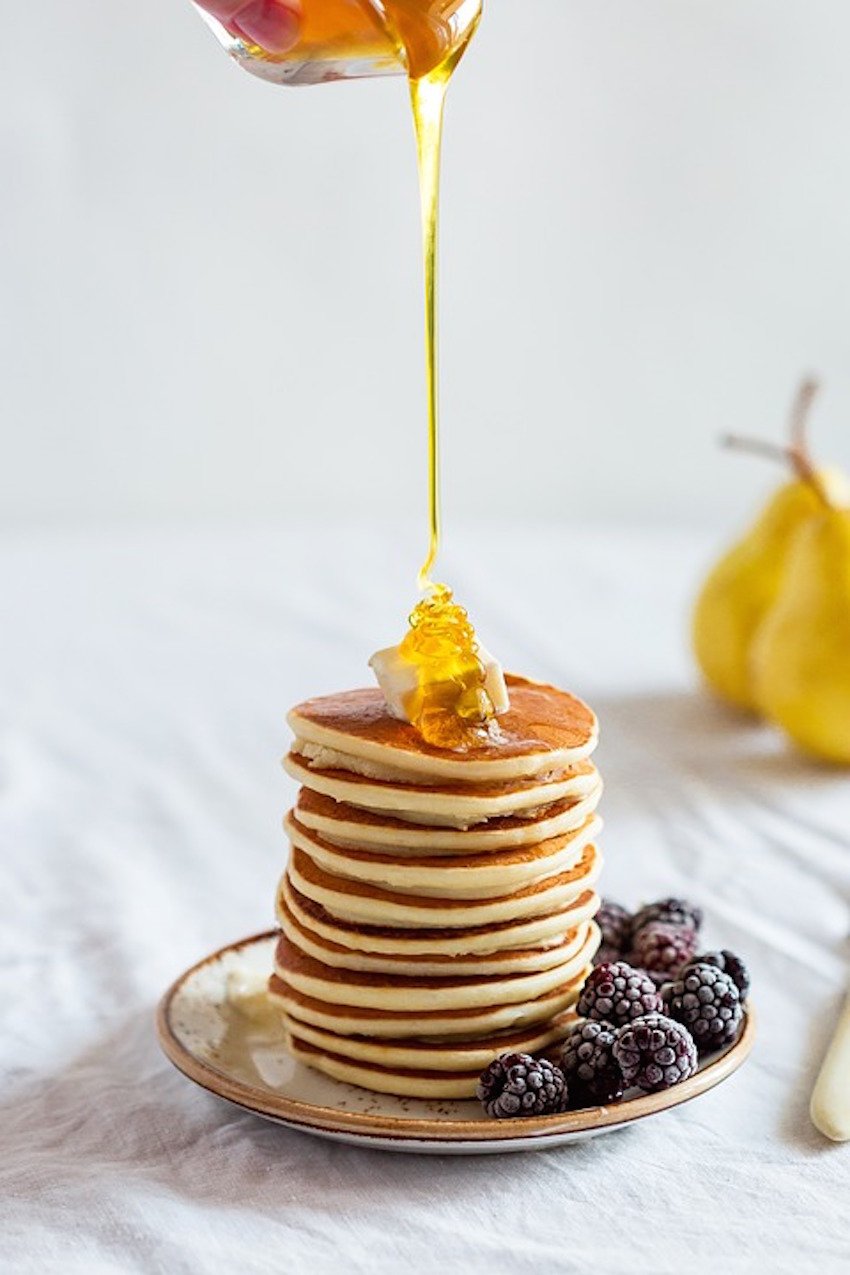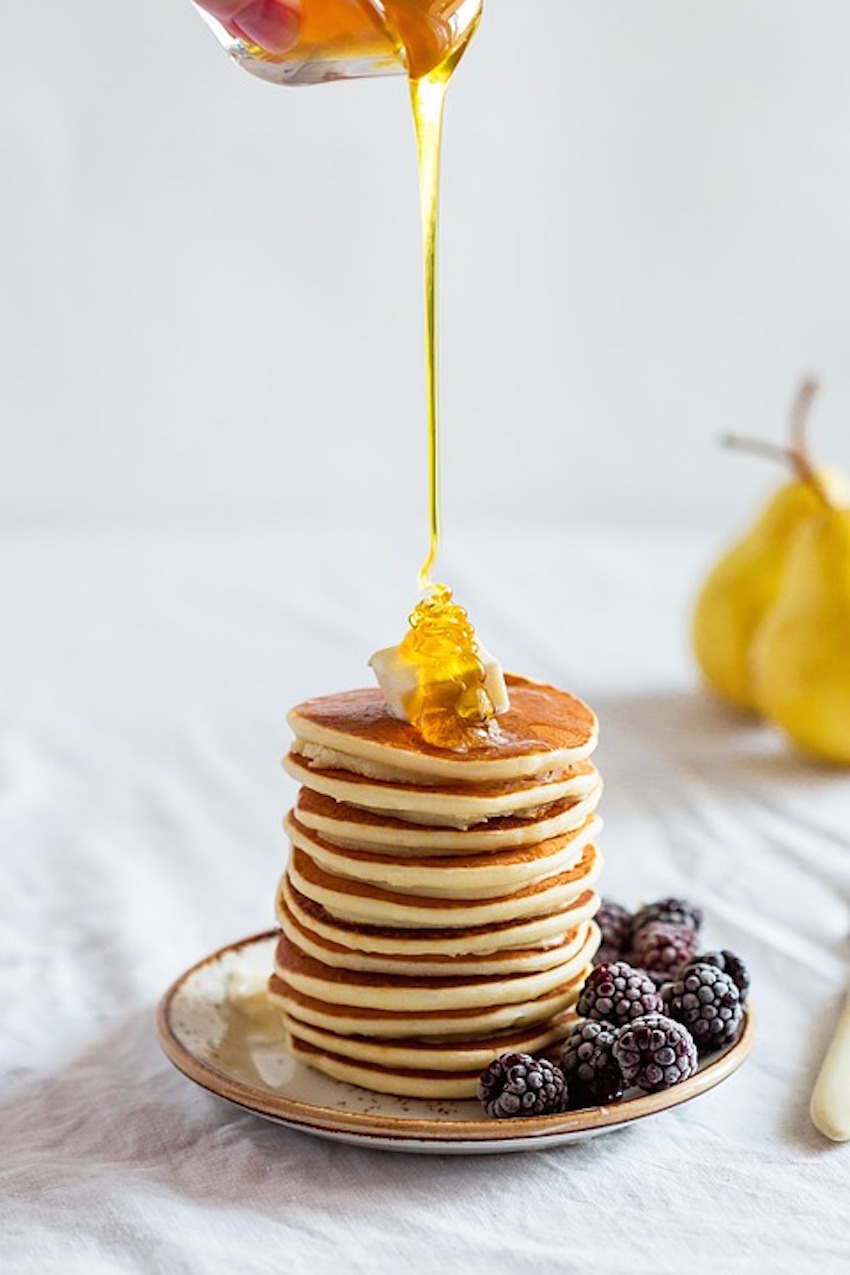 First, gather your ingredients. Get ten tablespoons of flour, one pint of milk, two eggs, three tablespoons of oil, 1/2 teaspoon of salt, and three tablespoons of sugar.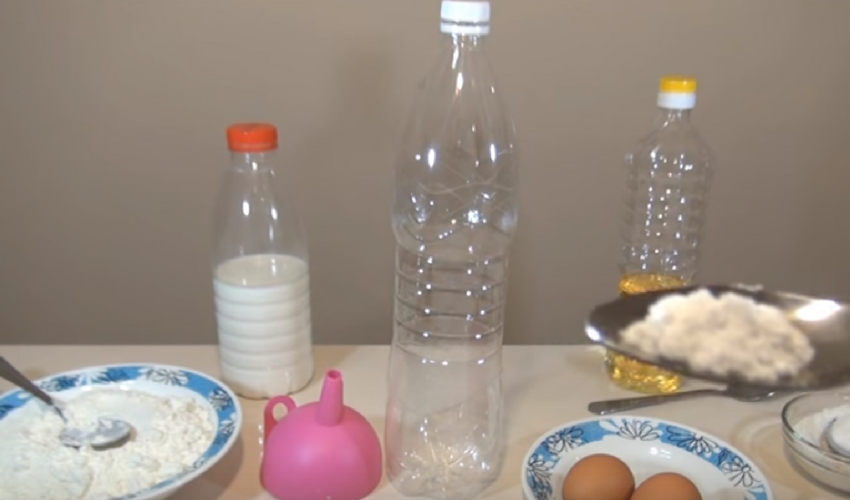 Mix it all up together in a plastic or glass water bottle and shake thoroughly. You will need a funnel to get all of the ingredients to easily go into the bottle. This will also ensure that you don't make a mess in your kitchen.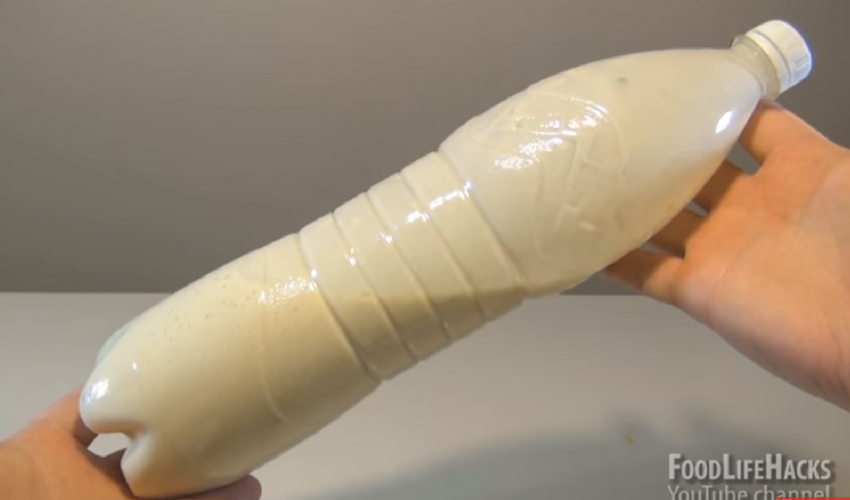 Once it has been mixed, you can easily pour the liquid into your pan and spread around to make it even on all sides. Feel free to make your pancakes different sizes. You could also use a cookie cutter to pour the batter into to make fun shaped pancakes. The kids will love it!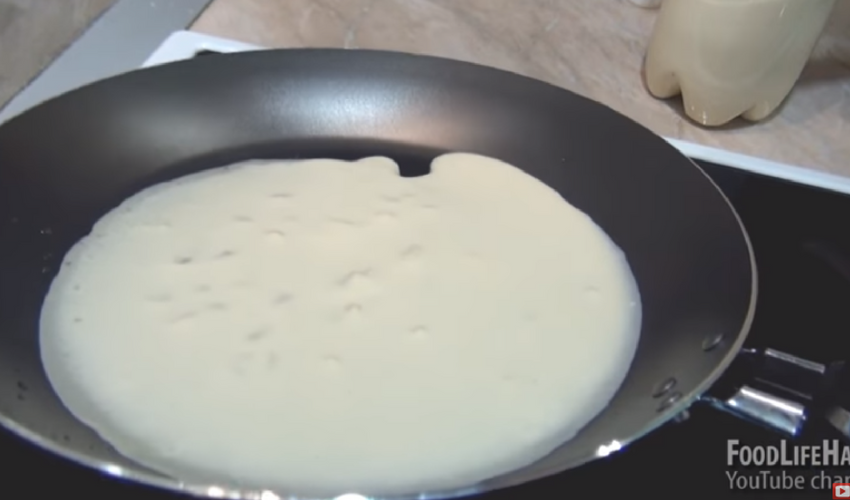 Then you can easily store the remaining liquid batter to use another day! How amazing would it be to wake up and already have pancake batter ready in your fridge to pour into a pan and make delicious pancakes? Depending on how many people you are feeding, the liquid batter can last for a few days.
What do you think of this hack? Will you try it? What is your favorite kind of pancakes? Check out the video below and share this with a friend!