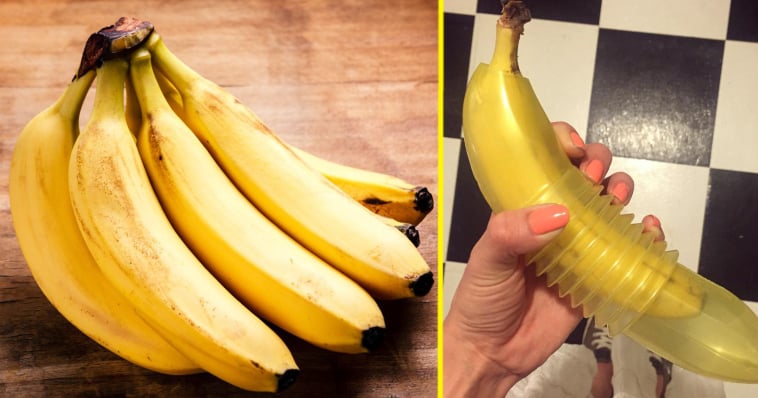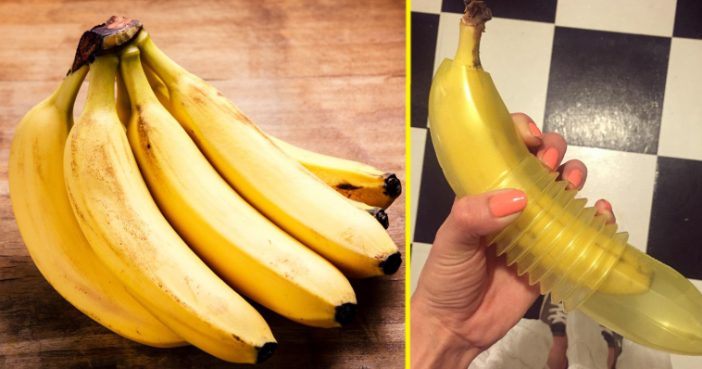 Lots of us like to stock our refrigerators with delicious fruits and vegetables during a trip to the supermarket. Especially with summer coming! Fruits, like bananas, are refreshing and packed with vitamins and minerals that are good for us and keep us healthy.
Did you Know? Regular consumption of bananas, the most popular and inexpensive fruit in the world, can help improve the health of a person in several ways. The banana is described as a 'leathery berry.' The flesh is firm, creamy, and satiating. However, bananas are very difficult to transport and keep fresh. They are very fragile. Moreover, they ripen quickly. The bright-yellow skin turns brown as lots of brown spots almost cover the skin. The fruit becomes softer as it ripens, and loses its charm.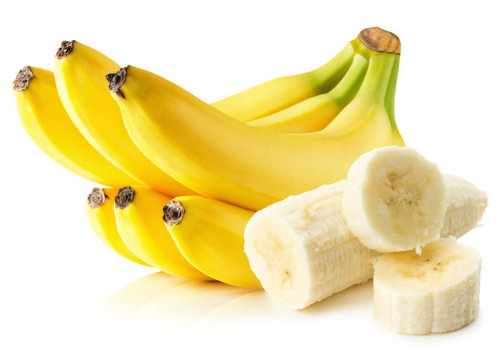 Wrap the Stems
Wrapping the stems (the crown) in plastic wrap prevents the escape of ethylene from the stems. It also prevents evaporation of moisture and absorption of ethylene released by fruits nearby, to some extent. You can place some tape over the plastic wrap. If you want, you can wrap the stems with foil. Every time you remove a banana from the bunch, you will have to wrap it back again carefully. This will help keep them fresh for longer.
Stop Sliced Bananas From Browning
Bananas, after cutting, can be prevented from turning brown. Sprinkle a little bit of pineapple, orange, grapefruit juice, vinegar, or lemon juice (any acidic fruit juice) over the slices. You can even immerse the chunks in lemon juice for 2 – 3 minutes. If you are going to consume them whole, you can sprinkle some lemon juice over them after peeling. If you want, you can apply the juice with the help of a brush. Or, take ¼ cup lemon juice and add water to the cup. Stir well. Dip the peeled bananas in lemon water for 3 minutes and keep them aside.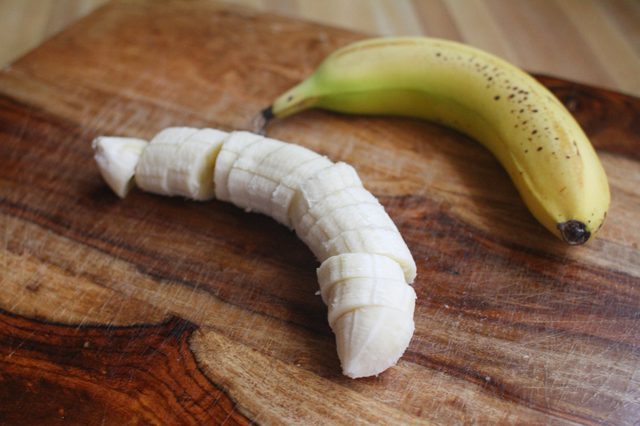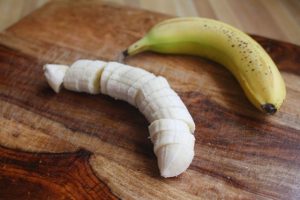 Store the Bananas Properly
Take out the bananas from the plastic bag as soon as you reach home. Bananas covered in bags (green bags, paper bags) would ripen faster. When exposed to room temperature, they ripen slower and evenly. See to it that they are not exposed to direct heat or sunlight. Place them away from the stove, heater, and window. Store them in a well-ventilated, cool, dark place. Do not keep the bunch of bananas as shown in the picture below. Bananas resting on a kitchen countertop are likely to get bruised. Keep the bananas in a basket. This will protect the delicate fruit from bruising. Fruit baskets often have hooks to hang bananas. Hanging the bananas on a hook is the best way of storing them.
Use a Banana Bunker
You may be asking yourself, what is a banana bunker? If you are, you're not alone. Not until I began writing this article did I become aware of the b-bunker. This is a really cool invention and can also be mistaken for something non-food related ;). If you are looking to purchase this contraption, here's the place.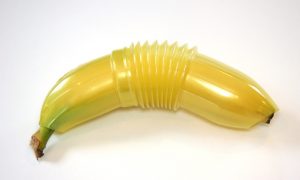 Refrigerate Your Ripe Bananas
If you are not going to consume ripe ones immediately, place them in a plastic bag, seal it, and keep it in the fridge. The peels may darken, but the flesh will not be affected. Remove them from the refrigerator a few hours before your snack-time, allow them to come back to room temperature, and then consume them. You can keep ripe bananas in your refrigerator for at least one week.
Keep Them Away from Other Fruits
Place them away from other ripe fruits. This can help delay the process of ripening. Ripe fruits produce ethylene, and unripe fruits ripen faster when exposed to ethylene. Ethylene speeds up maturation and abscission of fruits. This applies to bananas too.
Now that you know how to keep those bananas fresh, here's an awesome Recipe from 'The Food Network' for Banana Bread!
Ingredients
1 1/4 cups unbleached all-purpose flour
1 teaspoon baking soda
1/2 teaspoon fine salt
2 large eggs, at room temperature
1/2 teaspoon vanilla extract
1/2 cup unsalted butter, at room temperature, plus more for preparing the pan
1 cup sugar
3 very ripe bananas, peeled and mashed with a fork (about 1 cup)
1/2 cup toasted walnut pieces
Sift the flour, baking soda, and salt into a medium bowl, set aside. Whisk the eggs and vanilla together in a liquid measuring cup with a spout, set aside. Lightly brush a 9 by 5 by 3-inch loaf pan with butter. Preheat the oven to 350 degrees F.
In a standing mixer fitted with the paddle attachment or with an electric hand-held mixer, cream the butter and sugar until light and fluffy. Gradually pour the egg mixture into the butter while mixing until incorporated. Add the bananas (the mixture will appear to be curdled, so don't worry), and remove the bowl from the mixer.
With a rubber spatula, mix in the flour mixture until just incorporated. Fold in the nuts and transfer the batter to the prepared pan. Bake for 55 minutes or until a toothpick inserted into the center of the bread comes out clean. Cool the bread in the pan on a wire rack for 5 minutes. Turn the bread out of the pan and let cool completely on the rack. Wrap in plastic wrap. The banana bread is best if served the next day.
Hope you enjoyed our article on keeping bananas fresh
Sources: Tastessence & The Food Network