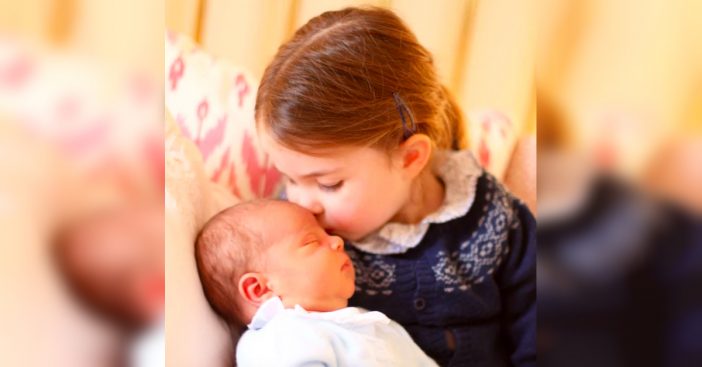 It turns out, royals are not above wearing hand-me-downs. Much like moms and dads around the world, it looks like the Duke and Duchess of Cambridge have kept their children's clothing and put it to good use.
Seeing as the couple has three children, they should have a plethora of options they can use for their younger two. Prince George must be great at sharing, as his little sister made international headlines while wearing some of his old clothing!
Over the weekend, Kensington Palace released two photos taken by Kate Middleton (now known as the Duchess of Cambridge since her 2011 wedding to HRH Prince William of Wales). The Duchess took photos of her children, as any proud mother would do, and honestly, they are perfect. Seriously, was Kate a photographer previously?
https://www.instagram.com/p/BiadXx_g4z0/?taken-by=kensingtonroyal
Kate took the first "official" photos of Princess Charlotte after she was born in 2015 and this year, she took another photo to celebrate her daughter's birth. For Charlotte's third birthday, Kate snapped a photo of Charlotte with Prince Louis. While the photo is adorable, many eagle-eyed royal fans spotted something. Charlotte is wearing a hand-me-down!
In the brother-sister snapshot, that Prince George isn't physically in, there is a shout out to the eldest child. Princess Charlotte is wearing his navy sweater. Don't remember it? Prince George was photographed wearing that sweater with his grandmother, Queen Elizabeth II and all of her grandchildren in 2016.
https://www.instagram.com/p/BEcJNZgOBSN/?utm_source=ig_embed
That isn't the only hand-me-down that was photographed, though. Along with the photo of Charlotte and her brother, there was a solo shot of Prince Louis shared. Kate took the picture of her youngest son just three days after his birth and he looked wide awake and alert in the picture. Recognize his onesie?
https://www.instagram.com/p/Biadu9LASst/?taken-by=theroyalfamily
It is the same white jumper from Spanish brand Irulea that Princess Charlotte wore in her first portrait photos with her older brother, Prince George, shortly after her birth. So, even though Prince George was not included in this weekend's mini photo shoot (from what we got to see, at least), he was there in spirit.
https://www.instagram.com/p/3mbJqhKZFl/?taken-by=kensingtonroyal
Did you know that royals wore hand-me-downs? I love to see them doing things normal like the rest of us!
H/T: People