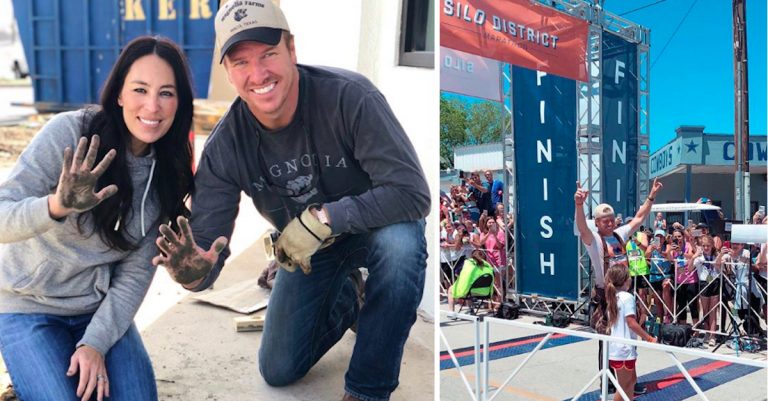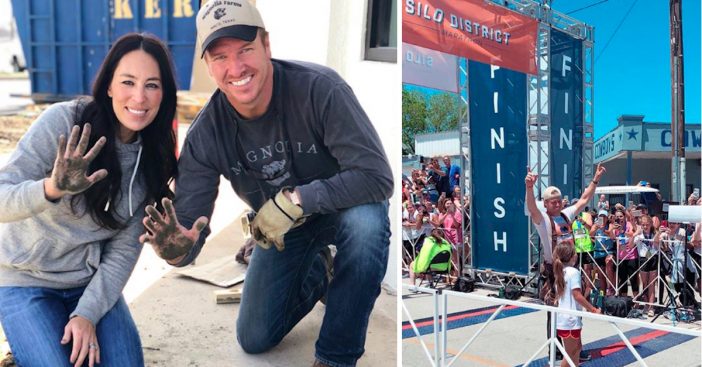 Fixer Upper star Chip Gaines just ran his first marathon – ever! That is pretty neat, seeing as Chip is 43 years old and marathons are very physically enduring. 26.2 miles can weigh on the body heavily. Just imagine how his shins felt by the end of this!
Where there is Chip Gaines, Joanna Gaines isn't far behind. Chip's loving wife/business partner was there to cheer him on all the way until the finish line. I wonder if she tossed on her old cheerleading uniform?
https://www.instagram.com/p/BiKL5d1DhtW/?hl=en&taken-by=chipgaines
Chip ran the Silo District Marathon in Waco, Texas (AKA the place that Chip and Joanna made a huge tourist destination). For weeks now, Chip has been updating his fans and followers on Instagram of his journey to preparing for the marathon. A week before the race, he posted a photo of some of his goodies, and captioned the photo:
1 week 'til game time!! Feeling butterflies for sure. One day, I'm ready and I've got this.. next day, not so sure. One way or another, I'm crossing that finish line. #26.2 #siloDistrictMarathon 5/6/2018
https://www.instagram.com/p/BfV3JhID8u2/?hl=en&taken-by=chipgaines
The best part of this marathon journey? Chip ran the entire 26.2 miles wearing his tool belt! If you've ever seen an episode of Fixer Upper, then you know how much Chip loves to get down to work. Maybe he was scouting houses along his run that he wants to fix up?
Too bad Fixer Upper aired its final episode on April 3, 2018, because we won't get to see any new homes that the couple flips. However, Chip and Joanna have quite a bit to focus on now, with the opening of their restaurant, Magnolia Table in Waco. Oh, and Joanna is due to give birth to their 5th child this summer!
https://www.instagram.com/p/BdeL8apDocP/?hl=en&taken-by=chipgaines
We'll take any supportive moments we can of this couple. Joanna documented the entire day using Instagram stories (sadly, those do disappear after 24 hours). She was very supportive of her husband. She snapped a photo of him crossing the finish line and shared it online.
Apparently, Chip decided to take up running after literally running into professional runner and cancer survivor Gabriele Grunewald in 2017. He was then inspired by her story and decided that he would run to raise money and awareness for rare cancer research.
https://www.instagram.com/p/Bic_tanDM4Y/?hl=en&taken-by=gigrunewald
Congrats on all the hard work Chip!