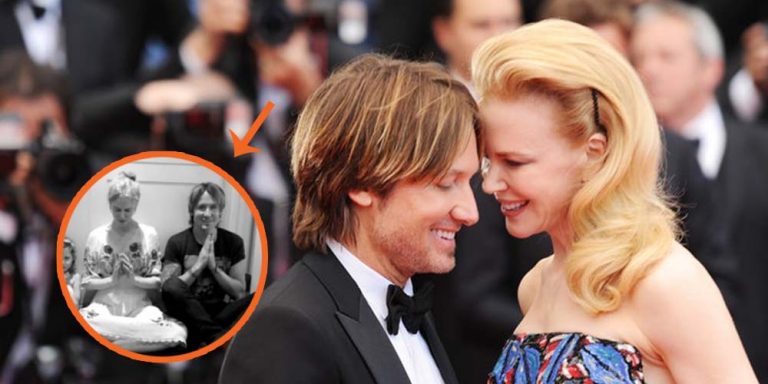 Is it corny to love when people are in love? It might just be, but call me corny then. When you can clearly see that two people love and support each other, it should make you smile. Keith Urban and Nicole Kidman have a relationship that makes love look easy.
Obviously, it isn't easy and they put in the work, but they have a sweet (and surprising) love story that will make you feel warm and gooey inside.
https://www.instagram.com/p/BaaOZTwHs2S/?hl=en&taken-by=keithurban
It took a divorce for Nicole Kidman to wind up with Keith. After her split from Tom Cruise, she buried herself in her work. Her dedication to her craft paid off and she even won an Oscar for her role in The Hours. But she realized that she needed to focus on her personal life again.
She told the audience in the Women in the World summit in London in 2015, "I was able to navigate through about five or six years and then I sort of stumbled into Keith, literally stumbled into him."
https://www.instagram.com/p/BZIHHydnQbN/?hl=en&taken-by=keithurban
They first met in 2005 at the G'Day USA gala, which honors famous Australians in Los Angeles. Upon first meeting, Nicole thought that Keith didn't even like her! But he claimed that he just didn't let on to how he was feeling. Four months later, he called her.
Apparently, Keith had some things he needed to take care of before he wanted to court Nicole. After that first phone call, they started a low-profile relationship. They took motorcycle rides in upstate New York, hung out in Nashville together, and spent time on the road during Keith's Alive in '05 tour.
https://www.instagram.com/p/BVxEPdagydJ/?hl=en&taken-by=keithurban
Nicole knew that she wanted to marry Keith after just one month of dating. She appeared on the cover of ELLE magazine in January 2015 and she told the interviewer:
"I'm spontaneous. I jump in. I kind of like getting married and then getting to know each other; I know that it sounds incredibly strange, but to me, it's a more natural process."
Nicole and Keith were very much on the same page. Keith credits his marriage to Nicole as the beginning of his life. In 2010, he told TV host Oprah Winfrey, ""To see love in action to that degree, at that time, in that way — I had never experienced anything like that."
The couple got married on June 25, 2006 with a candlelit ceremony at Cardinal Cerretti Memorial Chapel on St. Patrick's Estate at Manly in Sydney. They then celebrated their honeymoon in French Polynesia. They have two daughters together, Faith and Sunday Rose. They will celebrate their 12th wedding anniversary this year, here's to many more!