6. Books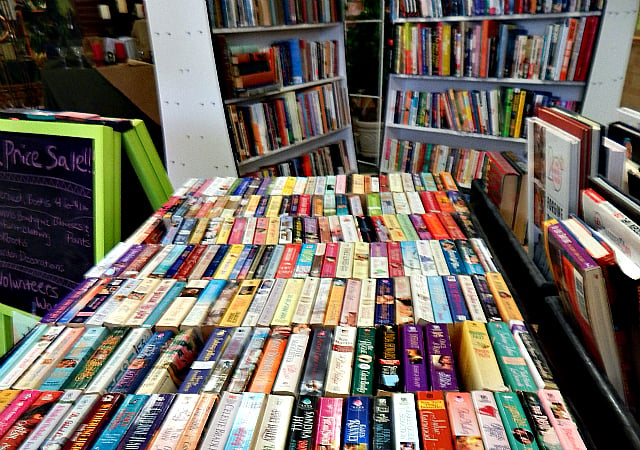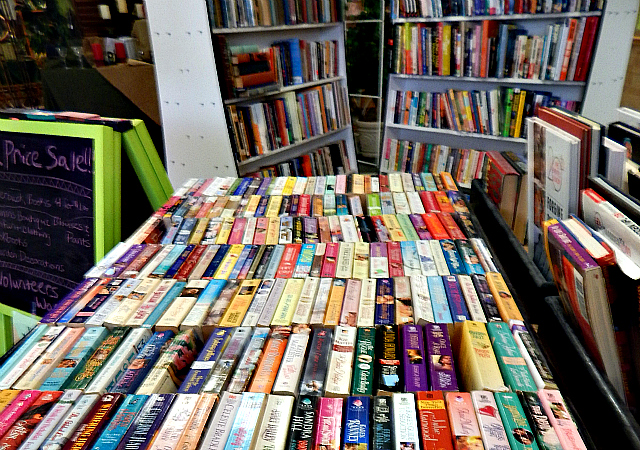 If I don't find anything at the thrift store, I almost always find a book or two. Children's books are usually my favorite. You can find the sweetest vintage children's books that are gently used and in great condition. Additionally, I look for books that have uniquely colored covers to use in decorating. I also like to browse through cookbooks because sometimes it's fun to make a recipe out of a book (opposed to on a screen)!
7. Flatware + Dinnerware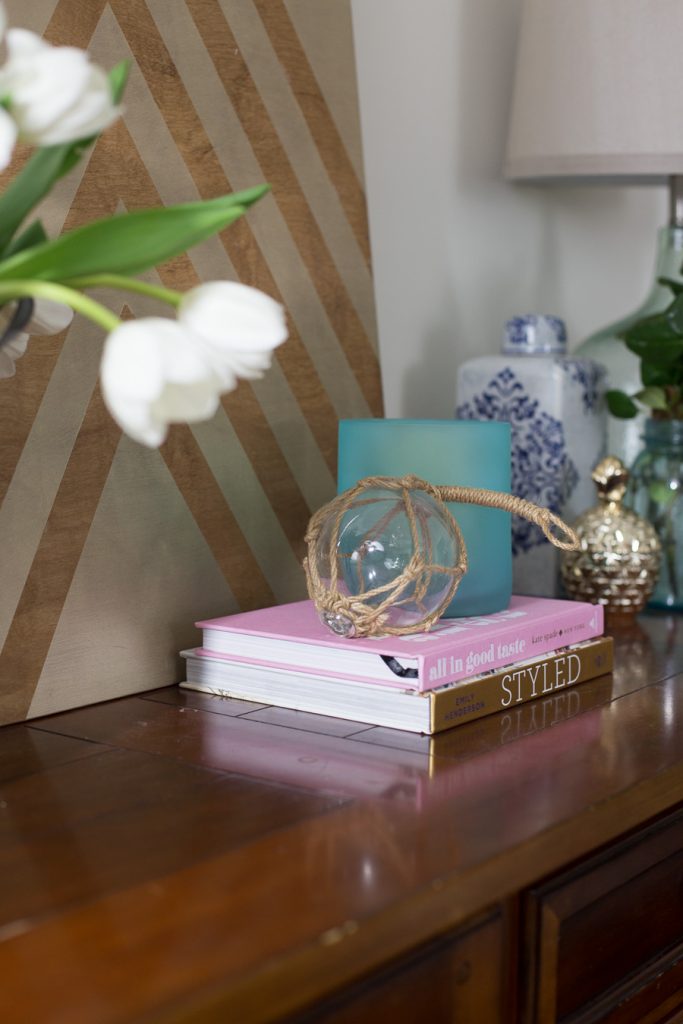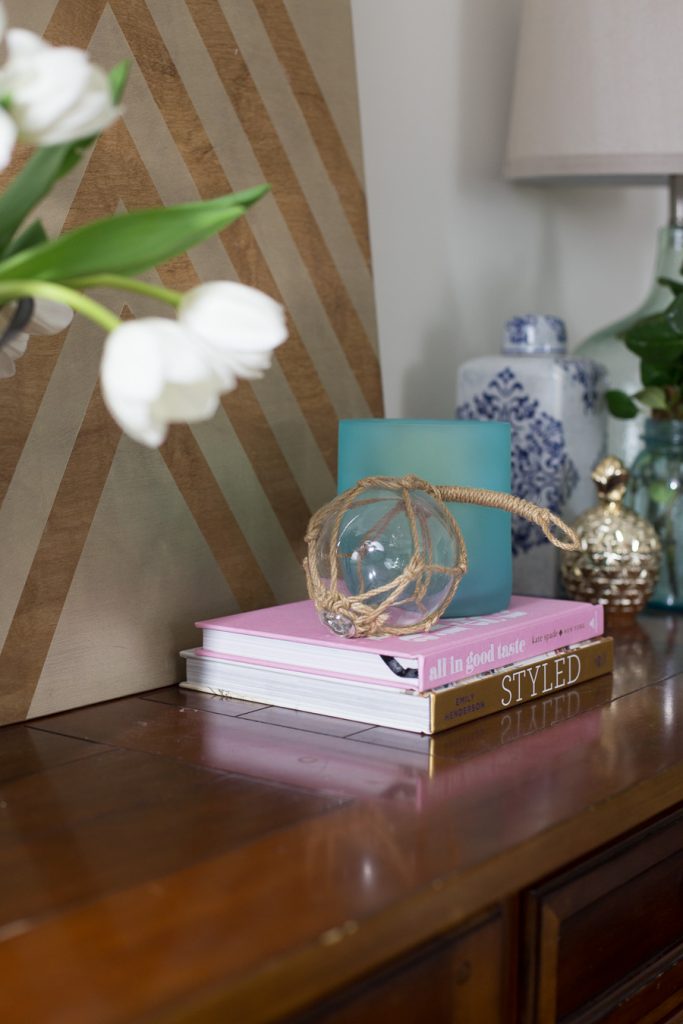 Another thrift store buying tip is to browse the dishes. Thrift stores always have an abundance of dishes and flatware. It can be frustrating going through it all but when you find a piece that is truly one of a kind, it's totally worth it! I always look for serving platters, any white dishes, fine china pieces in sets, and flatware in sets.
8. Lamps + Lighting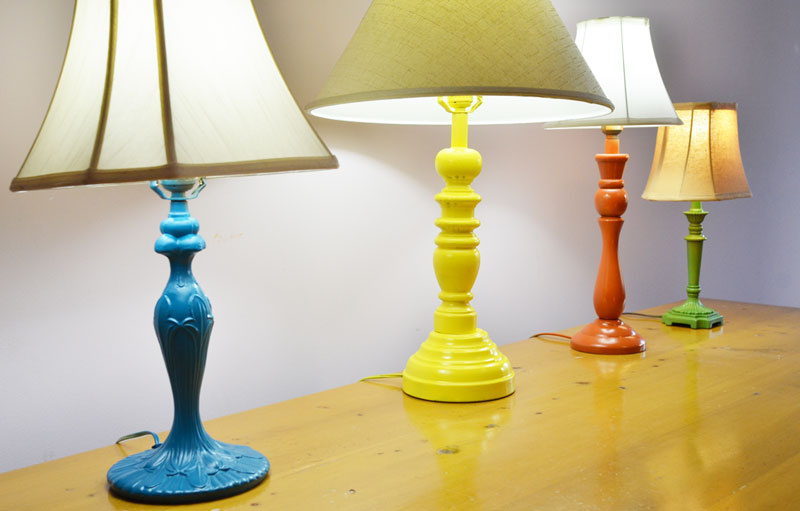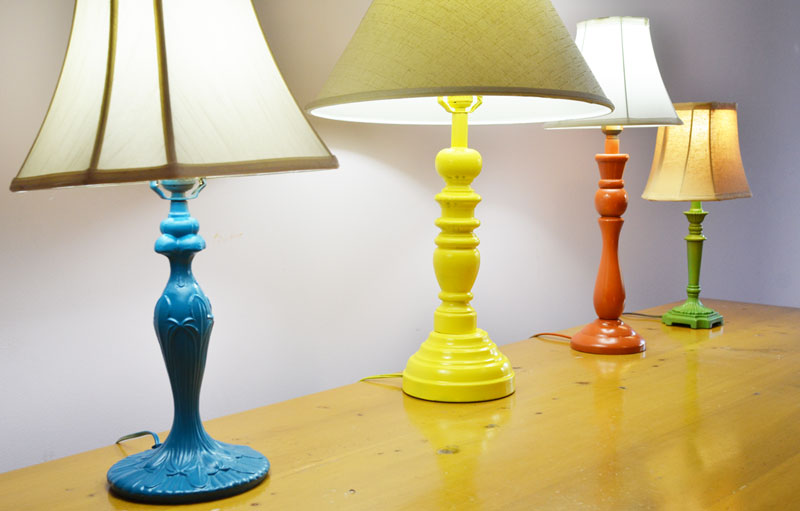 I always have my eyes peeled for good lighting when I'm at the thrift store. In the past, I've seen chandeliers and new pendants still in the box at thrift stores. So while you might not find something good every time, keep your eyes peeled. I usually look for lamps with a good shape, ones in pairs, and good quality shades. Lamps can be spruced up with paint so if you see one that works and is a pretty shape, scoop it up.
9. Throw Pillows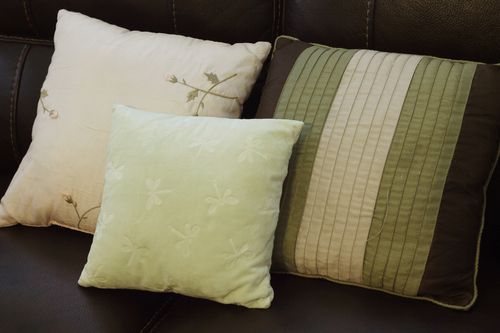 Okay, so you may have raised your eyebrows at this one but hear me out. It might freak you out to buy pillows from the thrift store but sometimes those pillows have high-quality down-filled inserts. You can purchase throw pillows for a couple of bucks, toss out the pillow covers, and use the high-quality inserts.
10. Mirrors
Buying mirrors at thrift stores is another money saver. Framed mirrors make your space feel bigger so they are the ultimate accessory for your walls. That said, framed mirrors are expensive! $50 is about the going rate. You can save big bucks by finding one at a thrift store.
Credits: makinghomebase.com