This story was originally written by Chelsea Coulston for makinghomebase.
There are two major reasons I like going shopping thrift stores. First, I love saving money. Budget decorating is my jam so anytime I can save a little cash I'm up for it. The other reason why I love shopping at thrift stores is that of the hunt. Finding a new (to you) treasure can be so fun. Some of my most unique and most loved decorative items in my home are thrift store finds and I can't help but want to share with you my favorite things you should buy at the thrift store.
1. Frames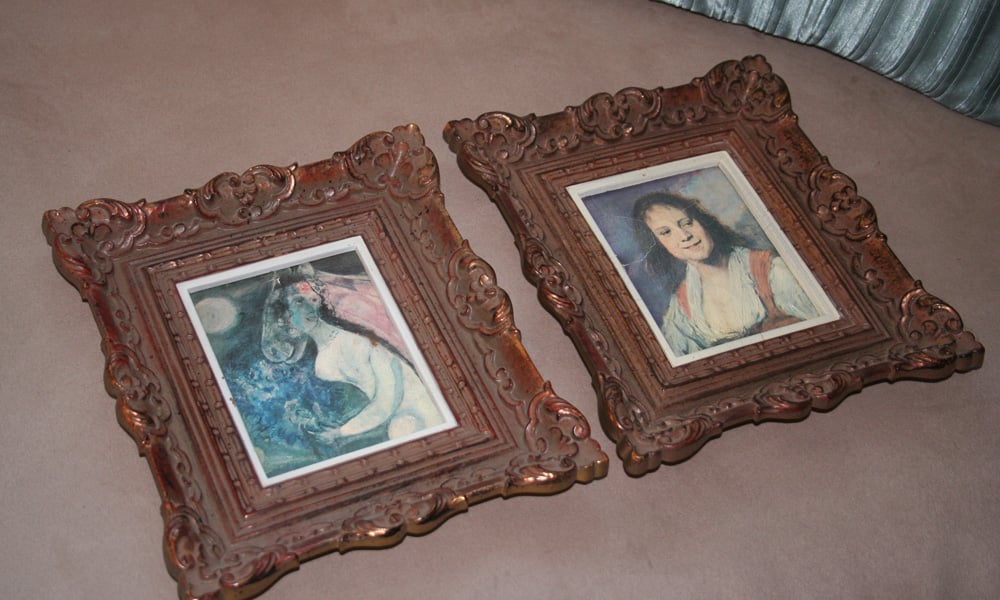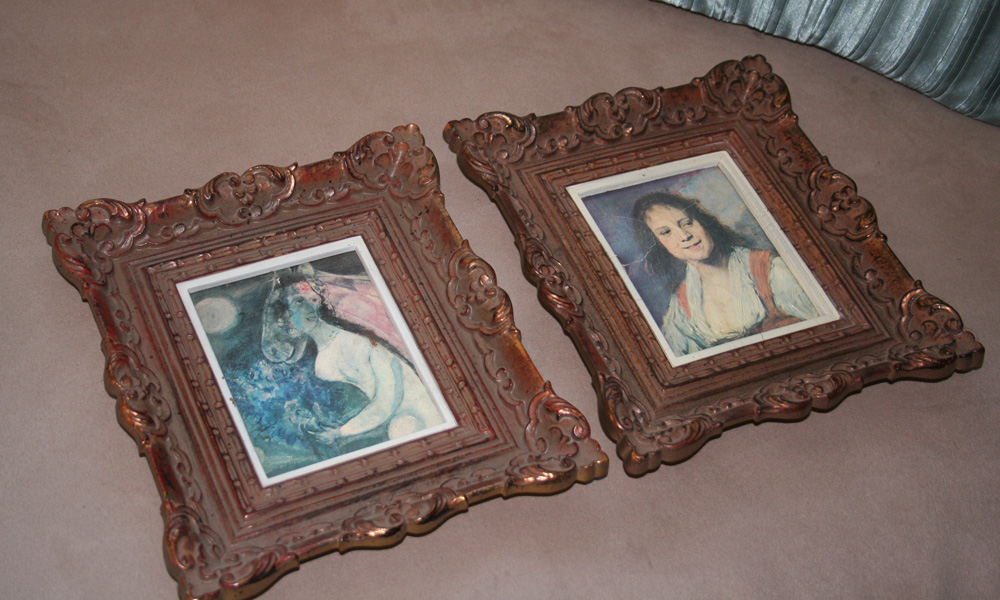 I'm always looking for picture frames. Large sized frames can get pricey so I like to hit up thrift stores first to see if I can find any wood frames that can be repurposed. I look through the art section of the thrift store and consider any pieces that I could grab and just toss the art or photograph and keep the frame. That goes for frames of all sizes! You don't have to keep the art, either – if the frame is in solid condition, buy it and pop in your own art!
2. Baskets
Another one of my tips for shopping thrift stores is looking for baskets! They always have lots and lots of baskets. My Goodwill has a section of baskets so I usually browse the selection there and grab any that are seagrass, hyacinth or metal, again looking for any with a unique shape or decent size. Medium sized baskets at Target or any home store is usually between $12-$20. So grabbing them for less than $5 at the thrift store is a HUGE score! Not only are baskets great for organizing at home, they are also great for gift giving. Once or twice a year, I have to whip up a last minute gift so having an inexpensive basket at home to put together a quick gift basket is a must.
3. Vases, Jars, Candlesticks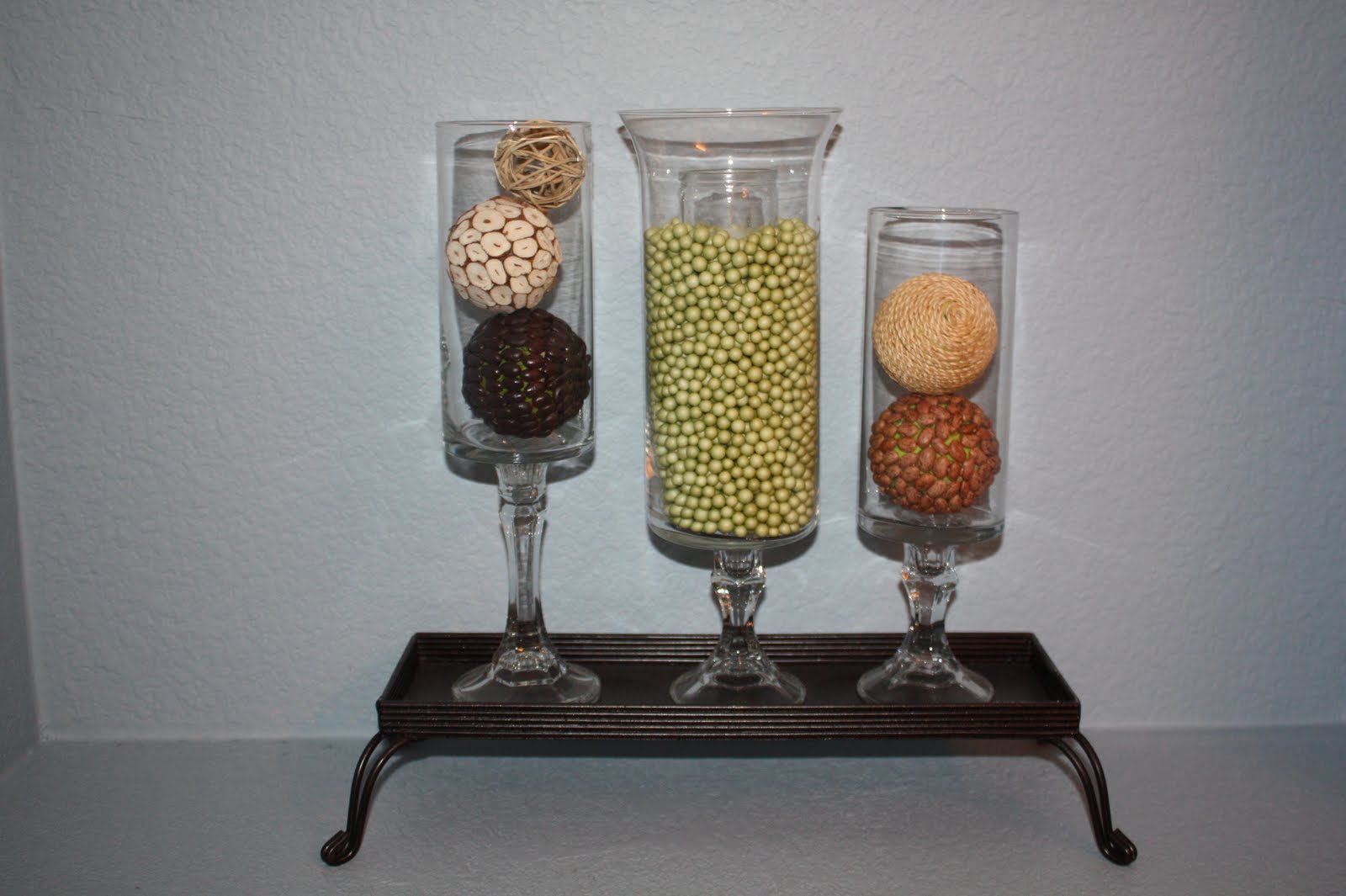 Thrift stores usually have an abundance of glass vessels like vases and jars. I usually go through them and look for any that have unusual shapes or colors. Any blue and white ceramic pieces usually find their way into my cart. If you are looking for mason jars, surely you'll find them for around $.50 at the thrift store! I also found my favorite brass candlesticks at a thrift store and I just love them.
4. Trays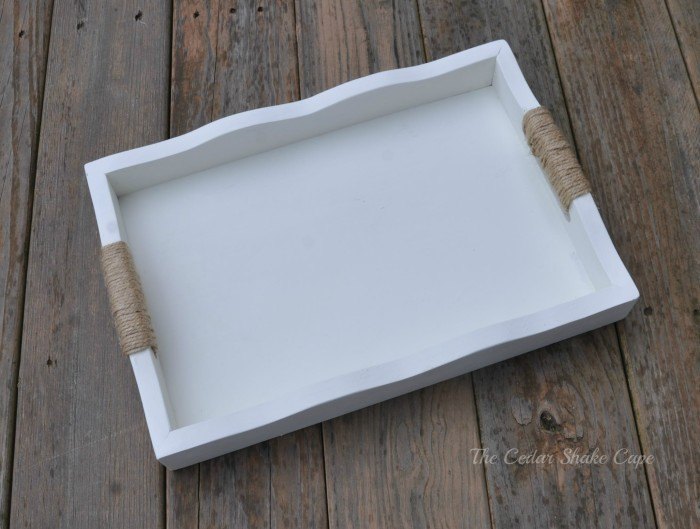 Trays are great for organizing and keeping things together. Whether it's in your kitchen or on the coffee table, trays are great catchall pieces and they can be found for CHEAP at thrift stores. I always look around for trays while I'm at the thrift store. I found this tray for a dollar at the thrift store and painted it to give it a more updated look. Not a bad way to spend a buck!
5. Furniture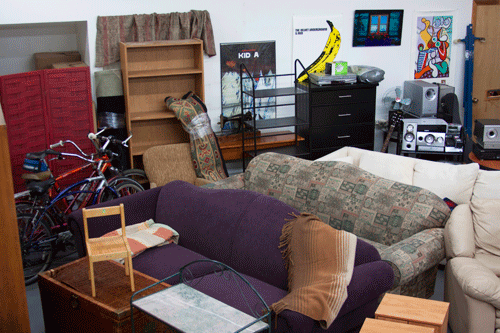 Furniture at thrift stores is typically marked down significantly and you can get a pretty excellent deal on pieces. Fixer upper pieces of furniture that you plan to paint or hack are especially great to buy at thrift stores. It's not all used stuff all the time. I've seen brand new pieces of furniture, with tags still on. You never know when you're going to get lucky! Tip for furniture shopping: Ask a customer service representative about potential sale dates. Our local Goodwill has certain specials on certain days one of them being half-off furniture!