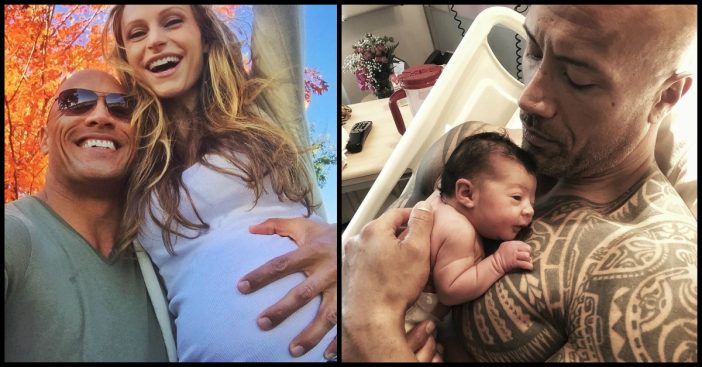 (Continued From Previous Page) Word to the wise gentlemen, it's critical to be by your lady's head when she's delivering, being as supportive as you can.. holding hands, holding legs, whatever you can do. But, if you really want to understand the single most powerful and primal moment life will ever offer – watch your child being born. Its a life changer and the respect and admiration you have for a woman, will forever be boundless. 
And to my third and youngest daughter, Tiana Gia – like I did when your two older sisters Simone Alexandra and Jasmine Lia were born, you have my word, I'll love, protect, guide and make ya laugh for the rest of my life. 
Your crazy dad has many responsibilities and wears many hats in this big ol' world, but being your dad will always be the one I'm most proud to wear. Oh and one more thing.. you're gonna love rollin' in daddy's pick up truck. 
https://www.instagram.com/p/BIaAJsSj3sy/?taken-by=therock
The Rock has already proven he's an incredible father — he's always there for his daughters, whether it's a late-night diaper change for an infant or a prom photo with a teenager.
https://www.instagram.com/p/BZcbO9ClmuY/?taken-by=therock
Congratulations to Dwayne and Lauren on the birth of Tiana!
If you love The Rock and are so excited about their new little one, don't forget to share this article with your friends!