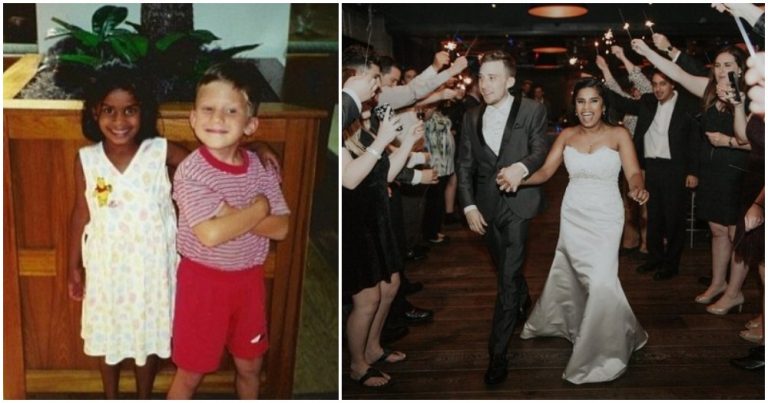 Laura Scheel and Matt Grodsky met when they were kiddos in preschool. In fact, one of Matt's earliest childhood memories dates way back to preschool with Laura. "One of my very first memories is of being 3 years old and standing up in front of my pre-school class, declaring that I would marry her someday," Matt wrote. But after preschool, the lovebirds lost touch up until freshman year in high school when they reconnected through a mutual friend. Laura and Matt totally hit it off, and within two weeks they were boyfriend and girlfriend. Now, as years have passed since their preschool love, Matt finally decided to "stay true to [his] preschool pledge", and the pair got married in December 2016. It's like a real-life fairytale romance!
Laura Scheel and Matt Grodsky have a love story that literally sounds like it came straight out of a novel.
The two go way back, as in, they've known each other since they were kids ― as in, they went to preschool together.
The two first met each other when they were classmates at a preschool in Phoenix.
They became the best of friends at school. They'd play together, chase each other around, and would even break nap protocol and stay up together.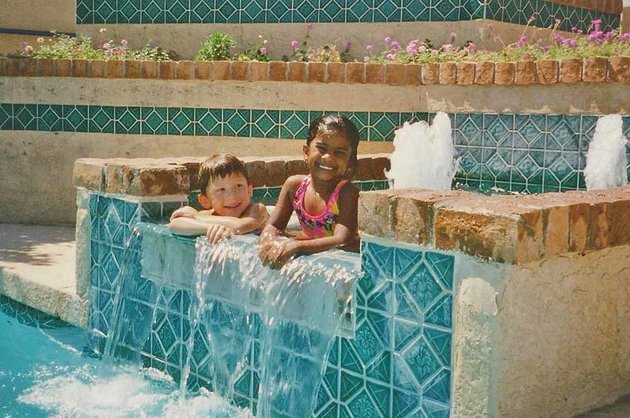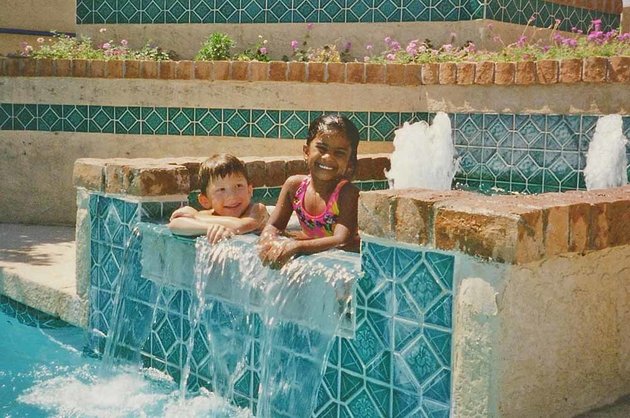 On an Instagram account dedicated to how the two met (@thewaywemet), Matt posted a photo with a caption that described his earliest childhood memories with Laura.
He recalled standing in front of his class, declaring that he would one day marry Laura. Laura was special to him, as she was the one who taught him how to eat string cheese "the right way," ride on swings, and so forth.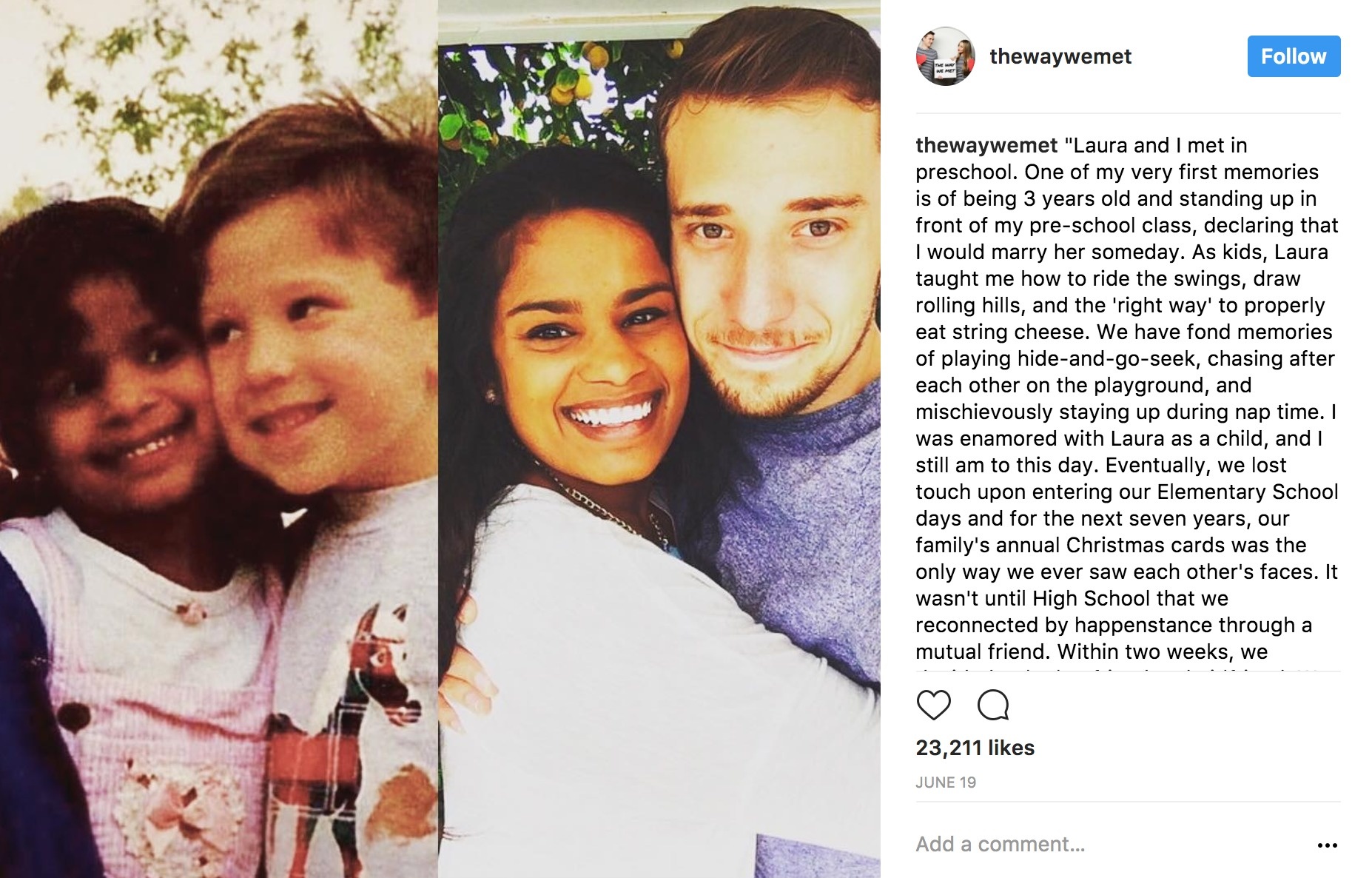 Matt saw his future right in front of him at the young age of a preschooler.
"I was enamored with Laura as a child, and I still am to this day," he wrote on his Instagram post.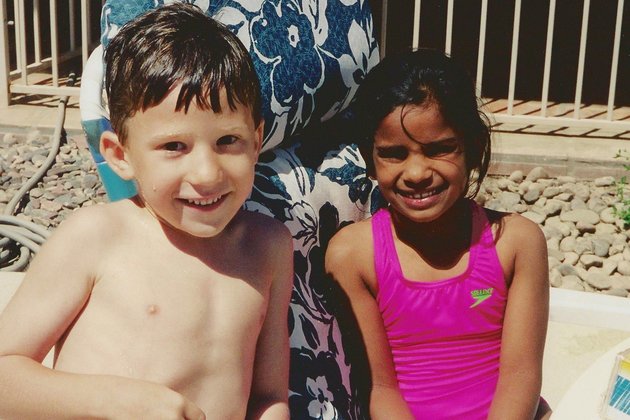 While Matt recalled envisioning his future with the love of his life, while Laura recalls him being one big goofball.
"We did almost everything together," she told HuffPost. "We would just have a blast together."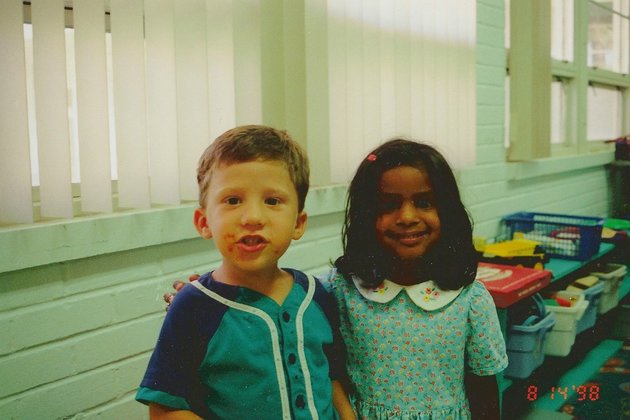 Despite Laura's memories of the two just fooling around, Matt remembers putting in his best efforts to impress Laura at an early age.
"Lion King was what all the kids were into back then so we would spend most of our time reciting lines from the movie on the playground," Matt told HuffPost.