"Born Today"
Billy Bob Thornton (60)

Jessica Sanchez (20)

Cole Sprouse (23)

Dylan Sprouse (23)

River Viiperi (24)

Tom Parker (27)

Crystal Bowersox (30)

Greta Gerwig (32)

Marques Houston (34)

Kym Johnson (39)

Jeff Gordon (44)

John August (45)

Daniel Dae Kim (47)

Crystal Chappell (50)

Marcus Schenkenberg (47)

James Tupper (50)

Anna Sui (51)

Roger Clemens (53)

President Barack Obama (54)

Michael Gelman (54)

Lauren Tom (54)

Richard Belzer (71)

Louis Armstrong (RIP)

Louis Vuitton (RIP)

Elizabeth the Queen Mother (RIP)
"Died Today"
Victor Mature (Born:

January 29, 1913 / Died: August 4, 1999)

Hans Christian Andersen (Born:

April 2, 1805 / Died: August 4, 1875)
"Movies"
Click on the movie title to watch it's trailer.
"Music"
1956 – Elvis Presley's song "Hound Dog" were released.
1958 – Billboard Magazine introduced its "Hot 100" chart, which was part popularity and a barometer of the movement of potential hits. The first number one song was Ricky Nelson's "Poor Little Fool."

1962 – 

Bobby Vinton

made it four weeks in a row at #1 with "Roses Are Red".
1964 – The Kinks single "You Really Got Me" was released in the U.K.

1964 – The Animals released 'The House Of The Rising Sun".

1966 – The Temptations' "Beauty Is Only Skin Deep" was released.
1966 – The Troggs were at No.1 on the UK singles chart with 'With A Girl Like You',

1973 – 

Chicago VI

remained at #1 on the Album chart.

1974 – Paul Simon's "Love Me Like A Rock" was released.
https://www.youtube.com/watch?v=h3BJl5Zy7HQ
1980 – John Lennon and Yoko Ono began recording their album "Double Fantasy."

1984 – Prince started a 24 week run at the top of the US album charts with 'Purple Rain'.
https://www.youtube.com/watch?v=F8BMm6Jn6oU
1987 – The soundtrack "Dirty Dancing" was released.

1990 – Mariah Carey's started a four week run at No.1 on the US singles chart with 'Vision Of Love'.
"TV/Radio"
1921 – The first radio broadcast of a tennis match occurred.

1957 – The Everly Brothers made their second appearance on the Ed Sullivan Show and introduced their upcoming single, "Wake Up Little Susie" and the song "Bye Bye Love."
1966 – A ban of the broadcast of any and all Beatles records on most U.S. radio stations went into effect.
"Other Important Events…"
1934 – Mel Ott became the first major league baseball player to score six runs in a single game.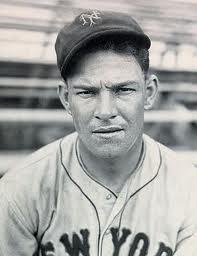 1985 – Tom Seaver of the Chicago White Sox achieved his 300th victory.

1985 – Rod Carew of the California angels got his 3,000th major league hit.

1987 – A new 22-cent U.S. stamp honoring noted author William Faulkner, went on sale in Oxford, MS.