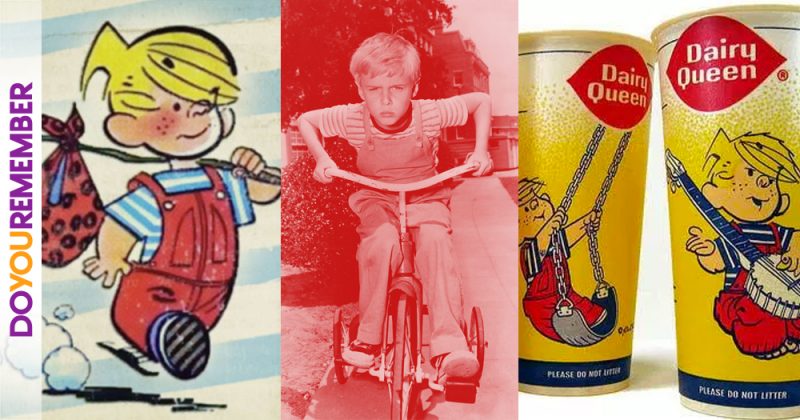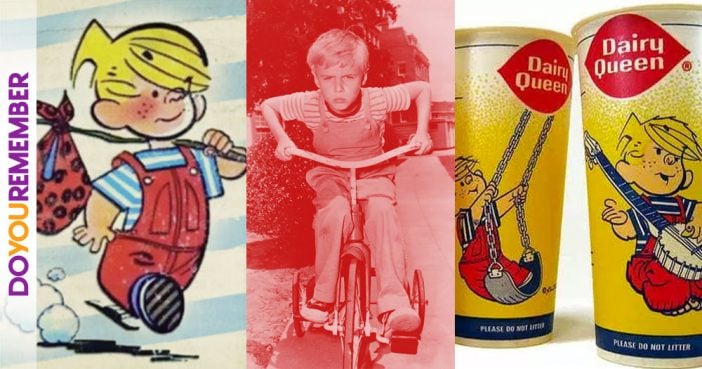 Was Dennis the Menace the America's original bad boy? After all, this 50s childhood icon was a misbehaved youngster who could make the ladies swoon and make the boys want to hang out with him. On the anniversary of the debut of the original comic strip, we're celebrating the mischievous hero with a look at his many incarnations over the years. Here's to a precocious youngster who captured the attention of a generation of baby boomers long before Bart Simpson ever uttered the phrase, Don't have a cow, man.
Comic Strip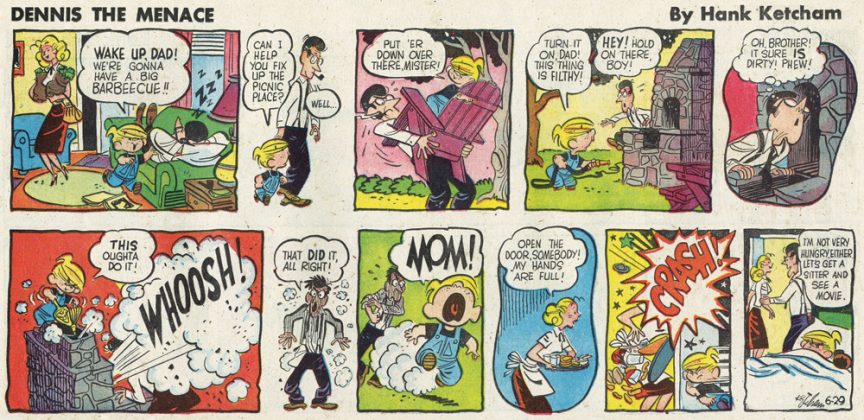 The inspiration for the comic strip came to cartoonist Hank Ketcham after his son Dennis refused to take a nap and destroyed his room in a fit of rage. After experimenting with various names, his wife stormed into his studio exclaiming, Dennis is a menace! Not only was Dennis patterned after his real-life son, but all members of the fictional Mitchell family also bore a striking resemblance to the real-life Ketchams. The cartoonist's work has been praised by comic aficionados for its innovative and stylized line design, a technique that remains in vogue today amongst budding illustrators.
In 1953, just two years after its debut, Dennis the Menace won the Reuben Award, one of the highest honors in the comic industry. Ketcham was also named honorary mayor of Wichita, Kansas, for setting the entire strip in the small Midwestern town. After he retired in 1994, Ketcham handed off production of the strip to his collaborators, who continue to produce it till this day.
TV Show
In 1959 CBS was looking for a replacement for their extremely popular Leave It to Beaver series, which had gone over to ABC. The studio cast the fair-haired Jay North in the role of Dennis, and before long the series became a television staple of the early '60s. However, the show was cancelled after four seasons as North slowly slipped into pubescence.
Endorsements
Beginning in 1971, Dennis the Menace was featured in advertising campaigns for Dairy Queen that showcased original Ketcham drawings for the brand, as well as unique collectable merchandise. After 30 years, Dennis was axed as a DQ spokesman, because the company felt kids failed to relate to the now aging character.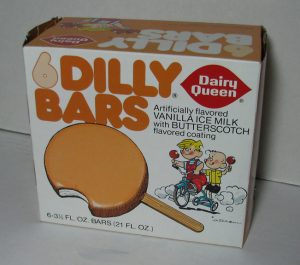 In the 1960s, Dennis was also featured in a campaign for A&W, touting the food as well as their legendary root beer.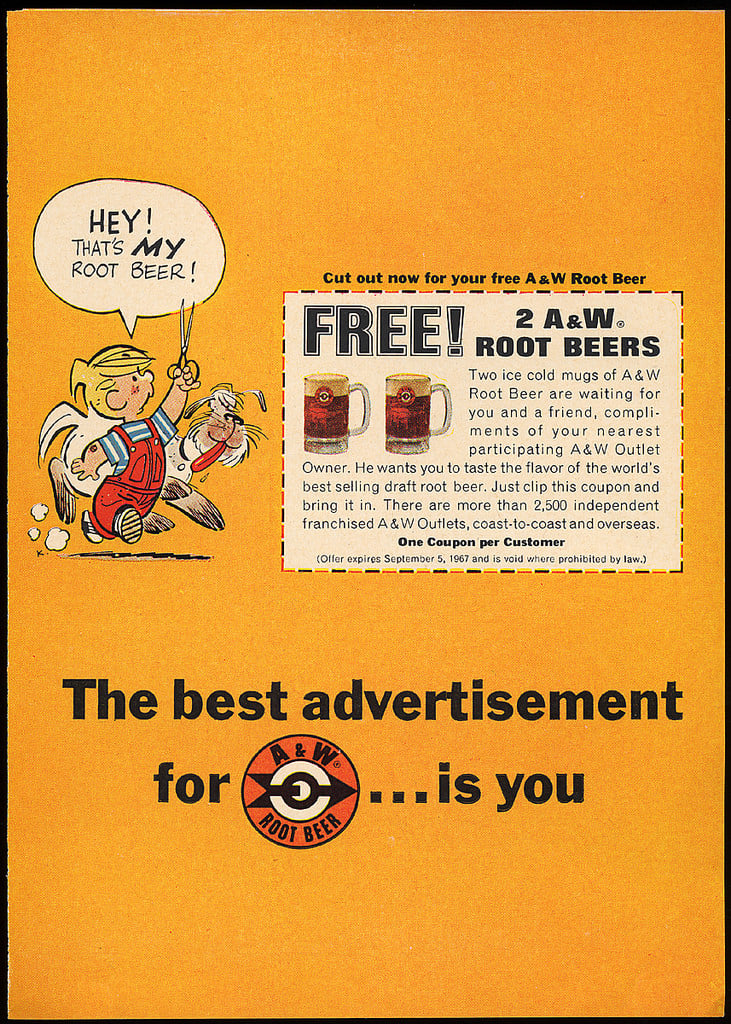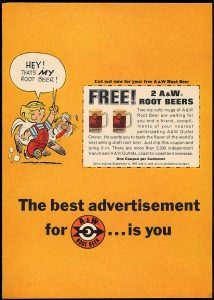 In the 1970s, Dennis provided colorful commentary for the Sears Roebuck Wish Book Christmas catalog.
Collectibles
This board game was introduced to promote the CBS television incarnation of the show.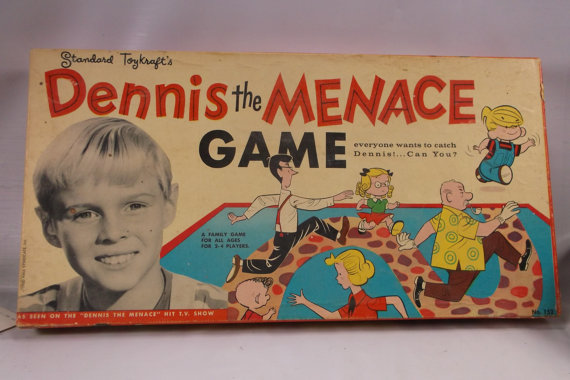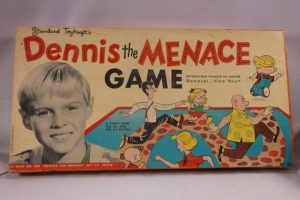 The Dennis the Menace cereal spoon was available for 25 cents via mail order.
These Dairy Queen cups were issued between 1971 and 2001, becoming a kitschy and sticky collector's item.
This Dennis pin featured the original Ketcham illustration of the comic star.