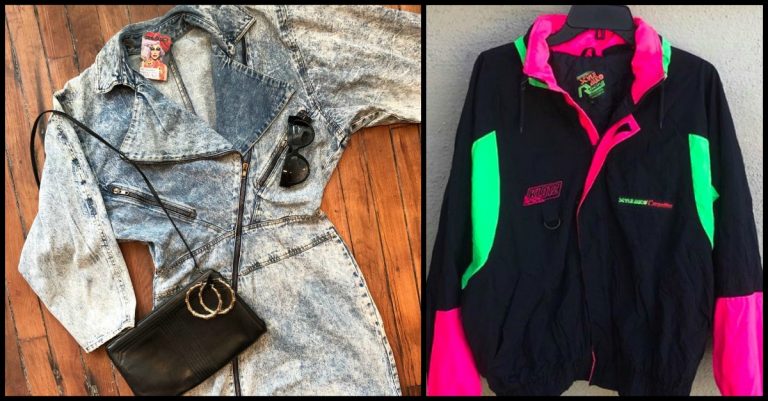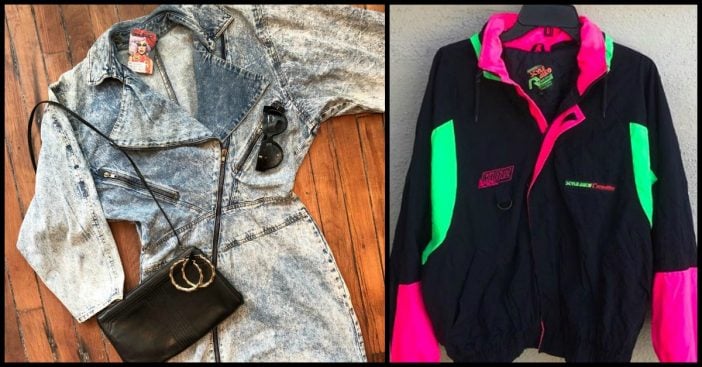 5. Leotards
https://www.instagram.com/p/BhfPho4DrA0/?tagged=sweatbands
Everyone wanted to wear skin-tight leotards in the 1980s, whether or not they were taking an aerobics class. While leotards have been a staple throughout the years, they were definitely tighter than ever in the '80s.
6. Oversized Suits
https://www.instagram.com/p/BYjsNgWHecF/?tagged=80ssuit
Don't worry, it wasn't just women's fashion that was bad during the 1980s; men's fashion was equally ugly. Oversized suits were "in" during the '80s, and some of them even had ridiculous pleats in the pants!
7. Wacky Hair
https://www.instagram.com/p/BhZ1LmcAE6O/?tagged=80sthrowback
Obviously the most famously hideous 1980s hairstyle is the mullet, but this is a close second. For some reason, we loved having different lengths of hair during the '80s! Short on top and long in the back is never a good look — too bad it took us a while to realize what a mistake it was!
8. Huge Wedding Gowns
https://www.instagram.com/p/BXDTH1ylvvc/?tagged=80sbride
Wedding dresses during the '80s were truly one-of-a-kind… and awful! For some reason, we thought all the attention should go to our shoulders, so puffy sleeves were a favorite. Luckily we've all moved on from this bad trend!
https://www.instagram.com/p/Bg4u1O0HSaE/?tagged=parachutepants
Did you make any of these common fashion mistakes in the 1980s? If you did, share this article with your friends!