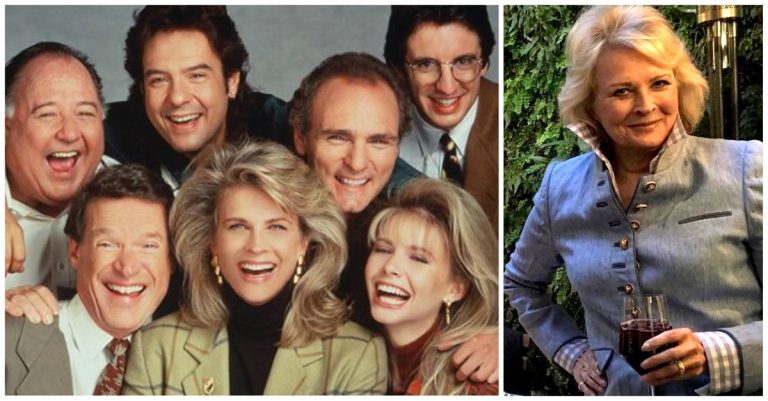 Groundbreaking sitcom Murphy Brown is returning to the air! Earlier this year, CBS announced it would be bringing the show back, after seeing the success of other sitcom revivals, like Will & Grace and Roseanne.
The show, which originally ran from 1988 to 1998, will make its return for the fall 2018 season with 13 episodes. The incredible show was nominated for 62 Emmy awards during its ten-season run, and it won 18.
It's been thirty years since the show made its debut, and now it's coming back for an 11th season!
https://www.instagram.com/p/BR0uvTAhSGh/?taken-by=bergenbags
Not only is actress Candice Brown returning, other members of the cast — Faith Ford, Grant Shaud, and Joe Regalbuto — are also coming back for the revival. Luckily, the series creator, Diane English, is also on board for the reboot.
https://www.instagram.com/p/BfrEsAJAWu6/?tagged=murphybrown
The show, which dealt with investigative journalism and news coverage, is coming back at the perfect time. Given the current political climate and news/media coverage, there's no doubt Murphy Brown will have something to say about it.
https://www.instagram.com/p/BgxhfFcAZge/?tagged=murphybrown
In a press release, CBS announced, "As its 30th anniversary approaches, Murphy Brown returns to a world of cable news, social media, fake news and a very different political and cultural climate."
https://www.instagram.com/p/BhN0x_PFFNV/?taken-by=bergenbags
On April 6, 2018, Candice Bergen shared the above photo of herself and the cast on Instagram with the caption, "MURPHY BROWN…together again. Coming to your neighborhood TV in the fall. Just in time…"
https://www.instagram.com/p/BhN6H4XBpoW/?tagged=murphybrown
Fans of the show can't wait for it to come back. One person wrote, "So glad you are doing this bringing back some good TV." Another fan said, "So happy! Murphy Brown was my childhood icon! Still is!"
https://www.instagram.com/p/BgBb1JuDVS0/?tagged=murphybrown
Are you going to watch the revival of Murphy Brown? If you loved the show when it originally aired thirty years ago, please share this article with your friends!
Check out this video of Bette Midler on Murphy Brown if you can't wait for the revival: