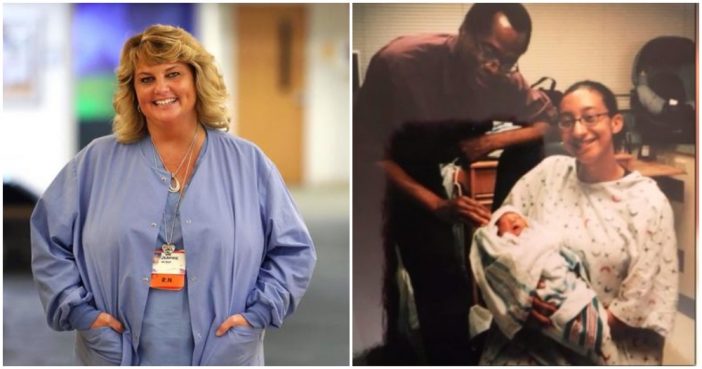 Years after teen parents gave up the "shoebox baby" to a Rockford hospital under the Safe Haven law and then chose to raise him, mom and nurse reconnected. (Nancy Stone and Chris Sweda / Chicago Tribune)
Neonatal nurse Jeannie Joseph vividly remembers the day the 3-pound infant was brought in a shoebox to the special care nursery at SwedishAmerican hospital in Rockford. The tiny infant wore a baby doll's onesie and was wrapped in a dish towel.
Because the boy — born six weeks prematurely — had gone for hours without the warming and nutrients needed for a baby born so early, Joseph and the medical team worked quickly to treat him for hypothermia, dehydration and an infection from the household scissors used to cut his umbilical cord.
The following morning, when the baby was stable, Joseph noticed a teenage girl walking with her head down toward the nursery doors. The girl just wanted a look at the baby she was preparing to relinquish under the state's Safe Haven law.
The longtime nurse remembers feeling her heart swell with sadness and compassion.
"I put my hand on her shoulder and said, 'I'm taking care of this cute little guy,'" Joseph recalled of the day in 2004 when she led the teen mom to the baby in his incubator.
"I said, 'You know that you saved his life, right? I don't want you to hang your head. You gave him the best chance you could,'" Joseph recalled. "All of a sudden, she went from looking down to up at me and we just connected."
It was a connection that kept the 15-year-old mom, Cherish Coates, coming back to the nursery each day to visit the baby and drop off breast milk. For the next several weeks, Coates leaned on Joseph for support as the young mother began the process of putting the baby up for adoption. She relied on the nurse, even more, when she ultimately decided to tell her family — who had no idea she had given birth to a son in her own bedroom — about the baby and to keep him, against all odds.
Although the nurse and mother eventually lost touch, their connection inspired Coates to become a nurse and eventually enter law school, with hopes of becoming a mental health attorney.
Allen Coates with his mother, Cherish Coates, in Phoenix, Ariz., in September. After having Allen when she was a teenager, Cherish stayed in school and has become a certified nursing assistant. She also is now married and has two additional children.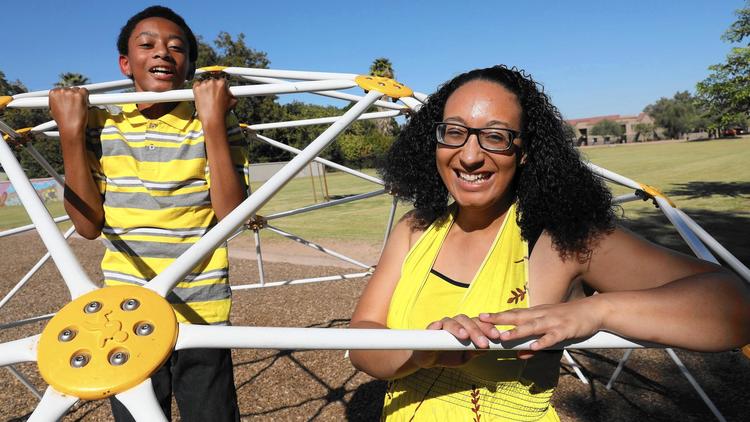 After 12 years with almost no contact, Coates reached out to Joseph on Facebook last year with a message that reunited the two women who said they had never forgotten each other. Since then, the pair has been in regular contact, sharing encouragement, photos, and a bond that even they sometimes can't believe began more than a decade ago with the case still known at the hospital as the "shoebox baby."
"I just wanted to let her know how much of an impression she made," said Coates, now a 29-year-old mother of three, including the now 5-foot-3, 13-year-old Allen, the baby in the shoebox who brought her and Joseph together and is now a thriving eighth-grader.
"It feels like such a blessing," said Coates, who works as a law clerk in Mesa, Ariz., while attending law school. "We will always be connected because we share this unique story."
A harrowing delivery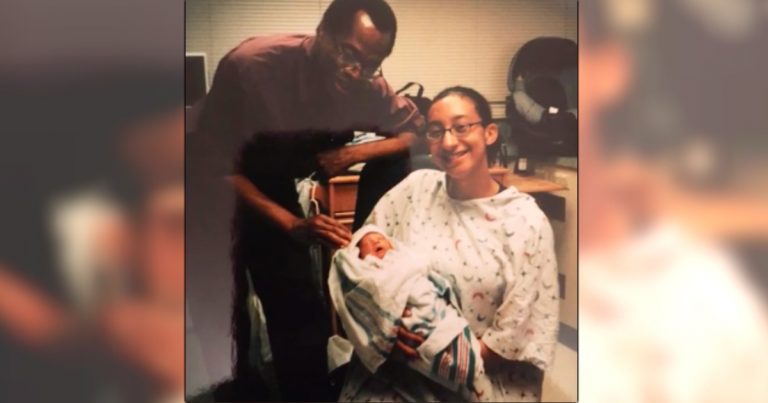 Coates grew up painfully aware of the difficulties of teen pregnancies. Her own mother was 15 when she had Coates, whom she left to be raised by her loving and devoted grandparents in Rockford. Her mother, who dropped out of school and moved out, visited weekly. Family members often warned Coates that a pregnancy, while she was young, could keep her from becoming the first in her family to finish high school and go to college — something they were all rooting for, she said.
Despite her grandparents' best efforts, Coates, at 13 years old, met a boy two years older than her while shopping at Cherryvale Mall in Rockford. It didn't take long before she and the boy were together every weekend, spending time at the mall and at the movies.
The couple had been inseparable for nearly two years when Coates suspected she might be pregnant. She shared the news with her boyfriend, who cried along with her as the terrified teens repeatedly discussed what they should do.
Coates didn't have to try hard to conceal the small bump that eventually surfaced in her belly because it was barely noticeable. She hid morning sickness, kept up her A and B grades, and never missed a shift at her part-time job at McDonald's, she said.
But on the snowy afternoon of April 24, 2004, the young couple was thrust into the reality of their situation.
Cherish Coates' infant was 6 weeks premature and weighed 3 pounds when his father carried him almost 8 miles to SwedishAmerican hospital in Rockford. He was wrapped in a dish towel and placed in a shoebox with a note asking that he be taken care of and named Allen Corey. The young couple chose to take him there under the state's 2001 Safe Haven law, which allows parents to leave a newborn at a hospital, fire station or police station without fear of criminal or civil liability.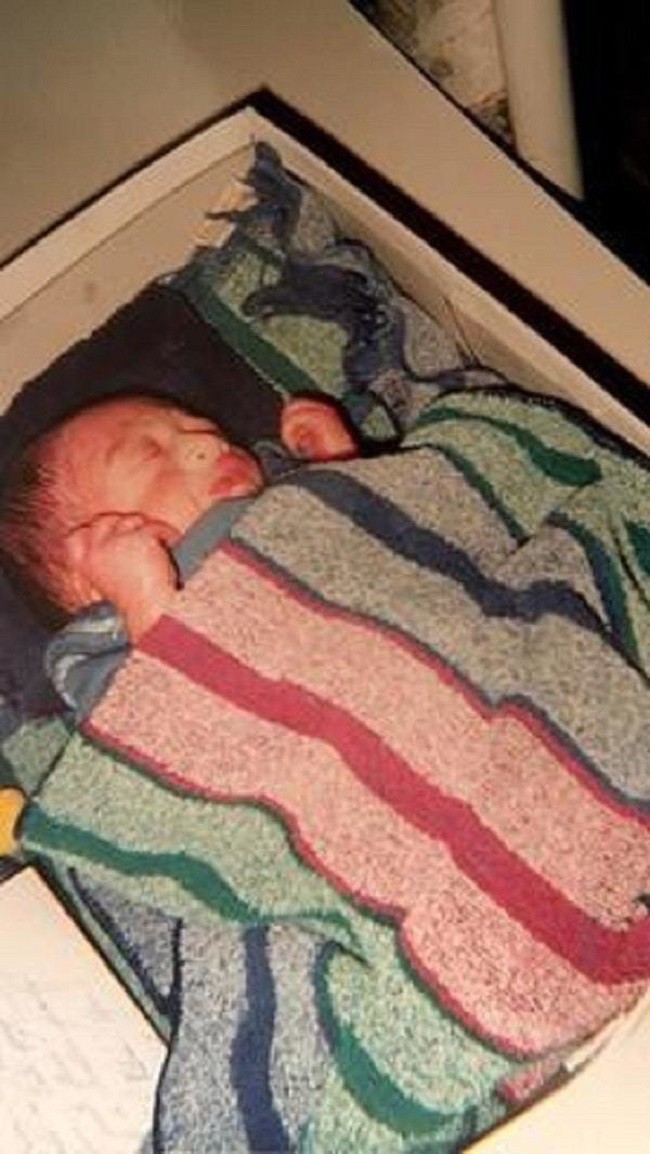 Coates began feeling severe stomach cramps at the end of the school day. She locked herself in her bedroom and whimpered softly in pain, she recalled.
Moments later, Coates delivered her baby on the SpongeBob SquarePants comforter covering her bed. She cut his umbilical cord with scissors her grandfather had in the house.
"I remember just looking at how beautiful he was, and how tiny he was. I had never held a baby before; I had never babysat or anything," Coates said. "I remember being scared that I was going to break him."
Coates then called the baby's father, who walked to her house and used a ladder to climb up to her second-floor window. They decided to leave the baby at the hospital — where staff could tend to him — using the state's Safe Haven law, which allows parents to leave a newborn at a hospital, fire station or police station without fear of criminal or civil liability.