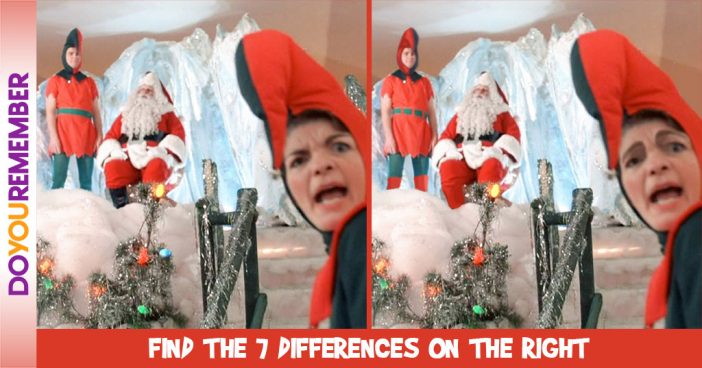 Ralphie Parker: a boy who just wants a Red Ryder air rifle.This is a true holiday classic, and we all come together to watch it every Christmas. 9-year old Ralphie tells everybody around town about the gift he wants more than anything. However, his parents, and even a Santa Claus, tell him that it's just too dangerous-he'll shoot his eye out. However, Ralphie never gives up on his hopes of owning the gun. And on Christmas morning, he is shocked to find that his usually-strict father has bought for the gun for him! What could possibly go wrong. It turns out that Ralphie shoots the gun which somehow knocks his glasses off, and he is worried he has actually shot his eye out! He fumbles around for his glasses, and ends up stepping on them and breaking them. Although the Red Ryder rifle did cause a little chaos, Ralphie confirms that it was the best Christmas present he could have received.
The comedy film was released in 1983, and was based off of the book, In God We Trust, All Others Pay Cash. The author of the book, Jean Shepherd, wrote stories and anecdotes that made up the film. Directed Bob Clark, the film became a huge success, earning him two Genie Awards.
Take a look at the moment Ralphie "shoots his eye out!"He accidentally knocks off his glasses, and as he searches for them, he steps on them! So, he devises a plan to trick his mother into thinking an icicle had hit him in the eye. Take a look at the scene below.

SEE IF YOU GOT ALL OF THEM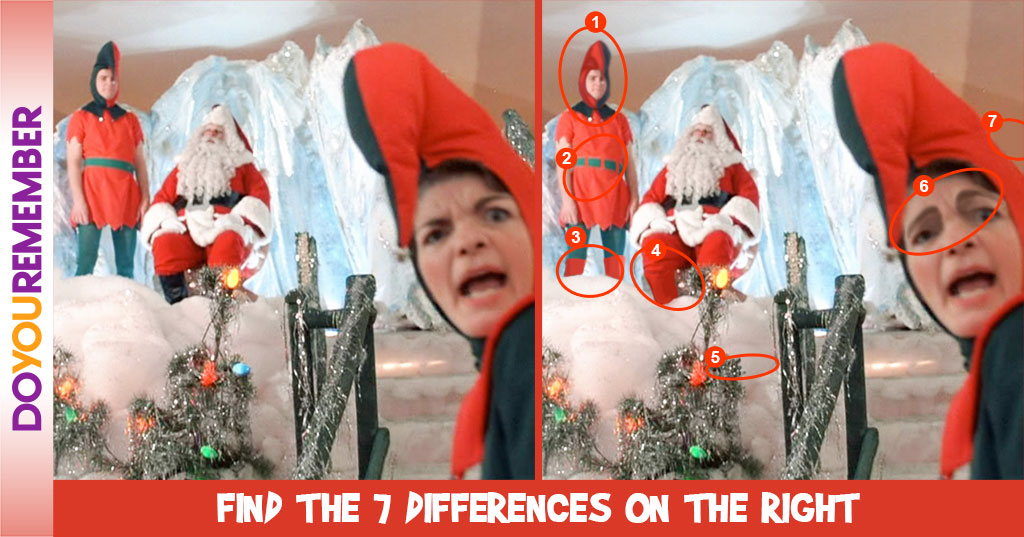 1. The Elf's Hat Color are Inversed
2. Also His Belt has Belt Loops
3. The Elf Now Has Red Boots
4. Santa's Boot is Gone
5. The Blue Christmas Light is Gone
6. The Women Elf's Eyebrows Are Raised
7. The Christmas Tree on the Far Right is Gone