8. Cassius Clay Poses With The Beatles
February 18th, 1964 Heavyweight Boxer Cassius Clay appears with the Liverpudlian pop group The Beatles, just days after their landmark performance on the Ed Sullivan Show. A week later, Clay would beat Sonny Liston in the ring after a grueling seven rounds.
9. President Johnson Signs The Gulf Of Tonkin Resolution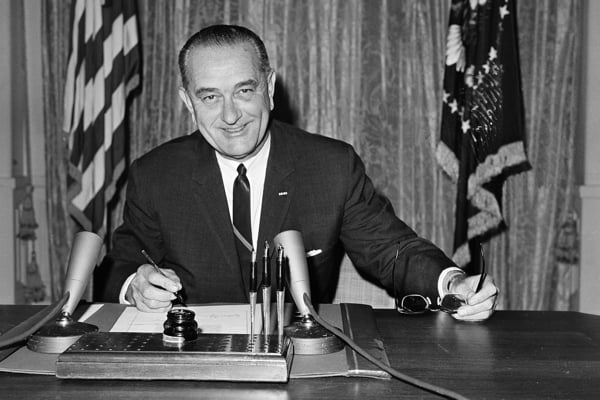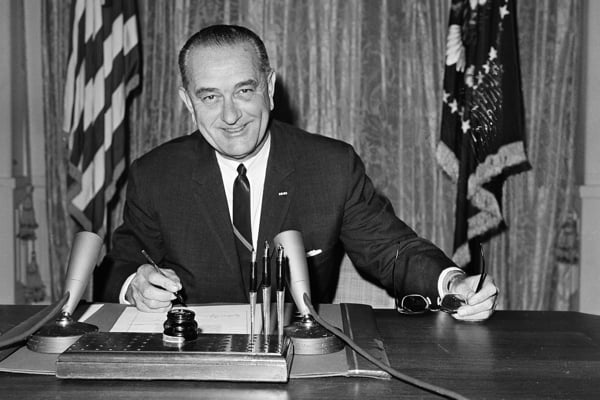 August 10th 1964 In what historians cited as the crucial catalyst for deep American involvement in the Vietnam War, President Lyndon B Johnson signs the Resolution for the Maintenance of International Peace and Security. This gave Johnson the authorization to involve armed forces in Southeast Asia without a formal declaration of war.
10. Che Guevara Appears On Face The Nation
December 13th, 1964 In a visit to CBS-TV studios in New York, Cuban Minister of Industry discusses how international relations can be improved between the U.S and Cuba. He would become a timeless symbol of rebellion and Marxism, an activist until his execution in 1967.
11. Student Protesters Signal Victory For The Free Speech Movement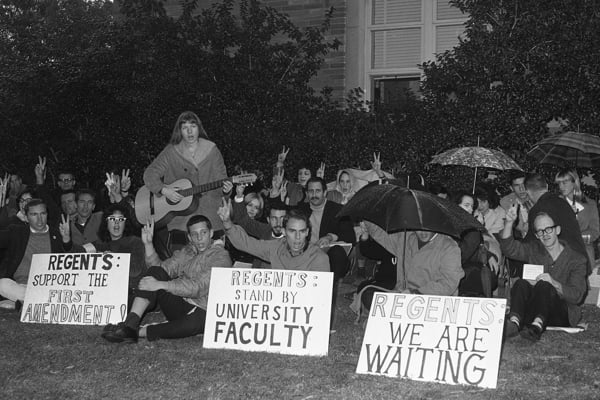 December 18th, 1964 After a turbulent three months, a group of student protesters make victory signs with their fingers as University of California at the UCLA to discuss what action to take in regard to free political speech.
12. George Best Scores After 7 Minutes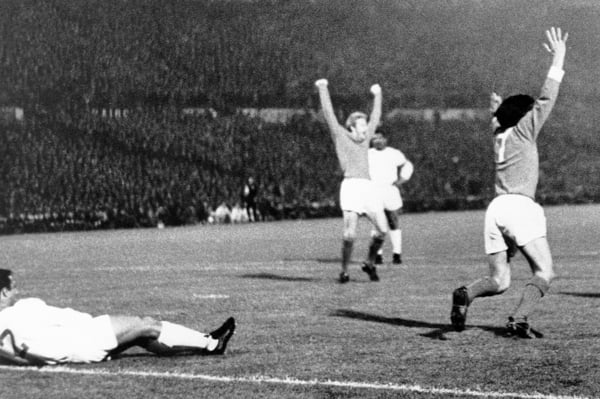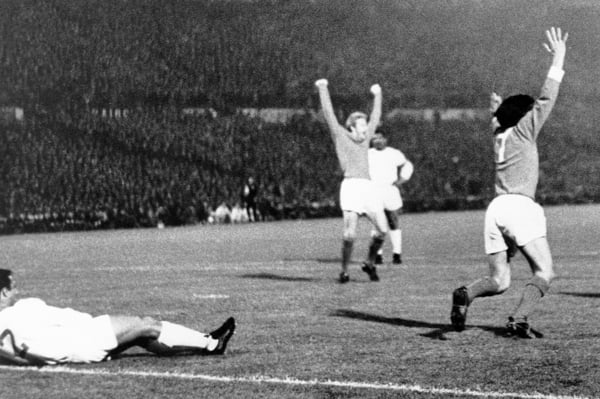 archive.sltrib1967 At a fashion show in England, teenage model Twiggy models a dress. Along with other models such as Penelope Tree, she defines a new take on fashion and image to a generation of young people. The year prior, she had been nicknamed "The Face of 1966".
14. The Jimi Hendrix Experience