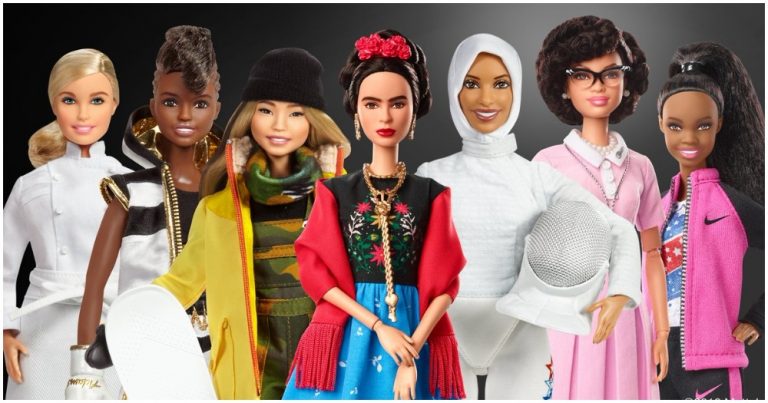 CHLOE KIM, Snowboarding Champion, USA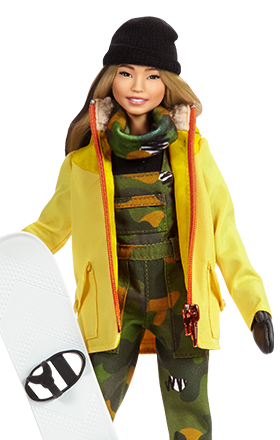 Chloe Kim is a first-generation Asian-American snowboarding champion and the new face of the sport. At 17 years old, she became the youngest woman to win a gold medal in snowboarding at the 2018 PyeongChang games.
Along with her halfpipe win, Chloe is also a four-time X Games gold medalist and the first woman to win two gold medals in snowboarding at the youth winter games. In 2016, she became the first female to land back-to-back 1080s and score a perfect 100 at the U.S. Grand Prix.
As a southern California native, Chloe began snowboarding at age 4 at Mountain High, a local mountain just an hour away from her home. By age 10, she was training regularly at Mammoth Mountain and well on her way to conquering the sport. Chloe is constantly pushing the sport of snowboarding to new levels, showing girls everywhere the impressive heights they can reach.
FRIDA KAHLO, Fine Artist, Mexico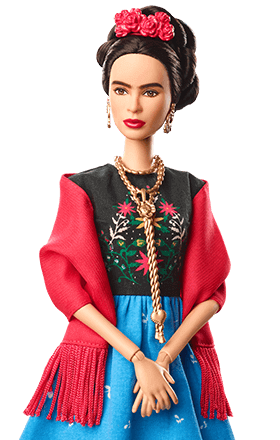 Artist, activist, and feminist icon, Frida Kahlo continues to be a symbol of strength, originality, and unwavering passion. Overcoming a number of obstacles to follow her dream of becoming a fine artist, Frida persevered and gained recognition for her unique style and perspective. With her vibrant palette and mix of realism and fantasy, she addressed important topics like identity, class, and race, making her voice and the voices of girls and women alike-heard.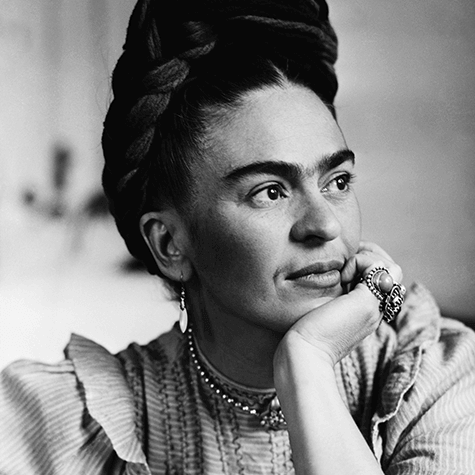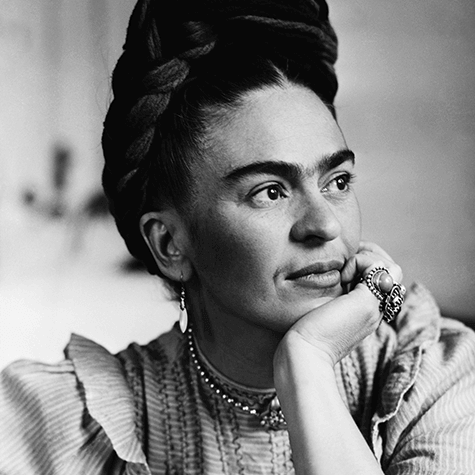 Her extraordinary life and art continue to influence and inspire others to follow their dreams and paint their own realities.
PATTY JENKINS, Filmmaker, USA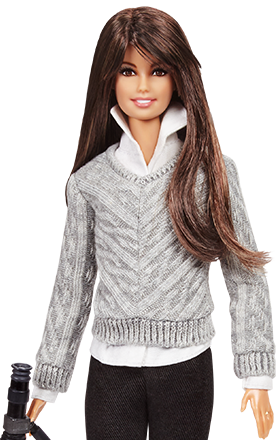 Patty Jenkins is a writer and director best known for directing the Warner Bros. film, Wonder Woman, her debut Oscar-winning feature, Monster, and helming the pilot and finale episode of AMC's The Killing. She began her career in painting after studying at Cooper Union. While there, she crossed over to filmmaking and went on to work as a camera person on commercials and music videos for nine years before attending the AFI in Los Angeles.
After graduating, she wrote and directed Monster, for which Patty garnered numerous awards and nominations. She received multiple Emmy nominations and won the DGA award for best dramatic directing for her work in television. In 2017, Patty's Wonder Woman was the highest grossing film of the summer, third highest of the year, broke the record for Biggest Grossing Live-Action Film Directed by a Woman – domestic and worldwide. The film simultaneously smashed box office records and received critical acclaim and is currently ranked at the highest rated superhero movie of all time on Rotten Tomatoes. Coming off the success of the first installment, she signed on to direct the Wonder Woman sequel. Additionally, she recently wrapped production on her TNT, six-episode, limited drama, One Day She'll Darken, for which she directs and serves as executive producer.
NICOLA ADAMS OBE, Boxing Champion, U.K.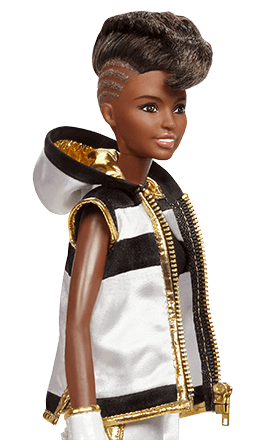 Nicola Adams OBE was born in Leeds, West Yorkshire on October 26, 1982. She is Great Britain's most successful female boxer of all time and the first female ever to win a gold medal in boxing. The two-time gold medalist is the only female boxer in the history of the sport to have held all four amateur titles.
She fought and won her first bout at the age of 13, the same year the ban on women's boxing was lifted in the UK. In 2003, she became the English amateur champion for the first time, and she retained the title at the next three championships. Nicola struggled to continue her boxing career due to lack of funds. She worked as an acting extra on soap operas and was a builder before women's boxing received funding in 2009.