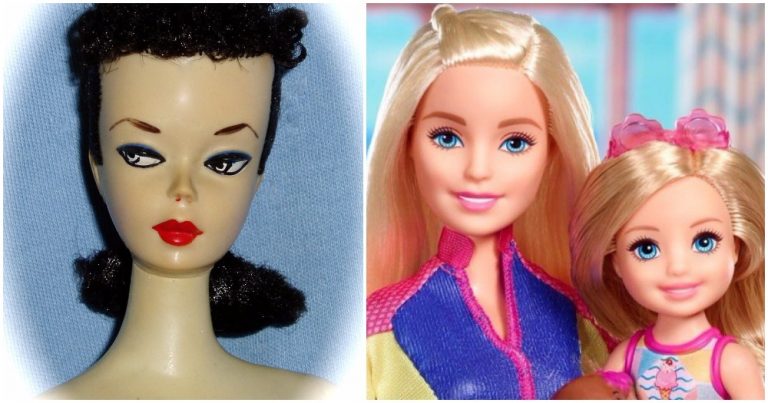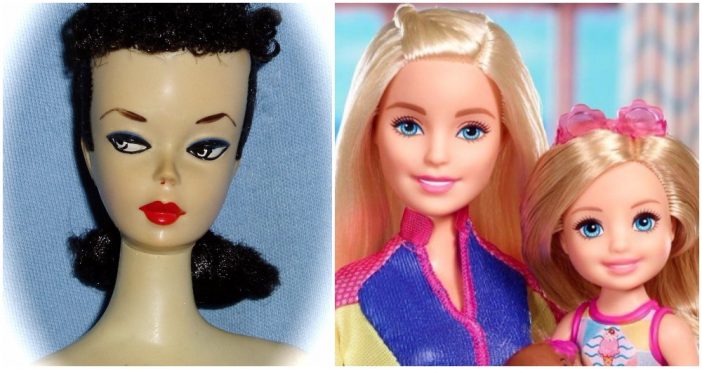 What is one of your earliest memories? Chances are Barbie was involved. Whether you were braiding her hair, decorating her dream house, or turning your bathtub into her pool party, Barbie was probably a part of your life for quite some time.
Her full name Barbara Millicent Roberts and hailing from the fictional town of Willows, Wisconsin, Barbie has been around for over 50 years and is an iconic part of childhood for many little girls and a few boys. Perhaps because she has been around for so long, Barbie has a few skeletons in her closet. From being based off an adult's gag gift to affecting girls' self-esteem, there is a lot more to Barbie than meets the eye.
1. Her figure made waves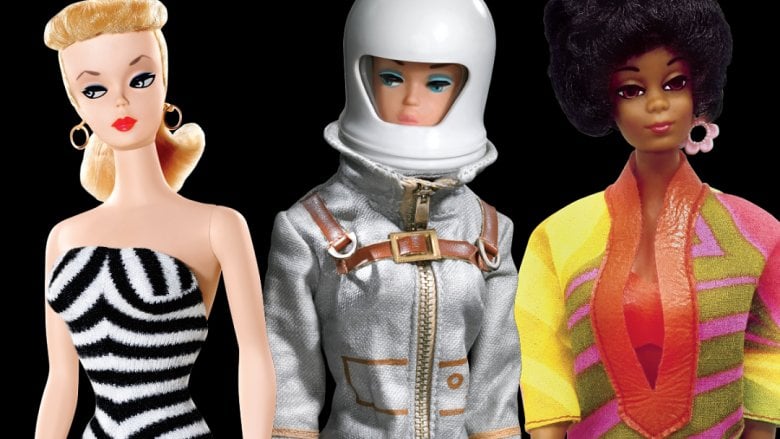 Speaking of Barbie's figure, mothers in the 1950s weren't thrilled with it, and it wasn't because she was too thin. When Barbie came along, she looked nothing like the sweet and innocent baby dolls that girls were already playing with. Parents didn't love that Barbie looked so "mature." However, Handler was always unapologetic about this.
"Every little girl needed a doll through which to project herself into her dream of her future," Handler told the New York Times. "If she was going to do role playing of what she would be like when she was 16 or 17, it was a little stupid to play with a doll that had a flat chest. So I gave it beautiful breasts."
Handler wanted Barbie to be older than a child so that girls could live out their futures through her. According to the New York Times, Handler wrote in her autobiography, "My whole philosophy of Barbie was that through the doll, the little girl could be anything she wanted to be. Barbie always represented the fact that a woman has choices."
2. She was inspired by paper dolls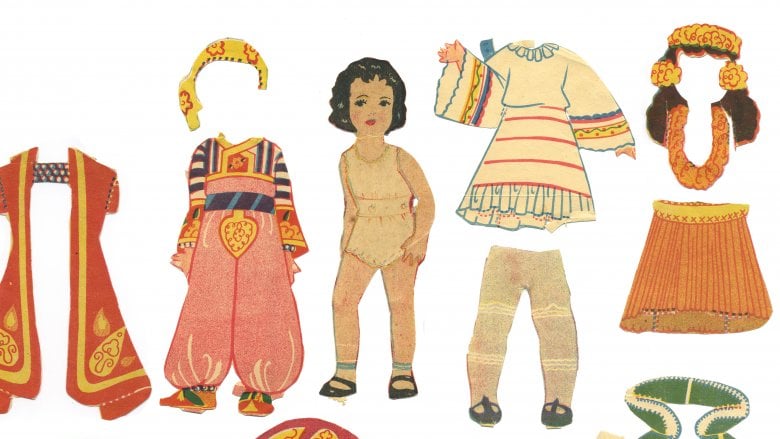 Like paper dolls, Barbie comes with lots of tiny accessories and has a completely unrealistic body type. When Ruth Handler, the creator of Barbie, noticed her daughter ignoring her baby dolls and instead choosing to play with paper dolls, it got her thinking. She realized that little girls had a desire to play with adult dolls so she set out to create one.
While Handler may not have talked about it much, the inspiration for Barbie came from more than just a few paper dolls. Barbie has a slightly creepy past…
3. She wasn't meant for kids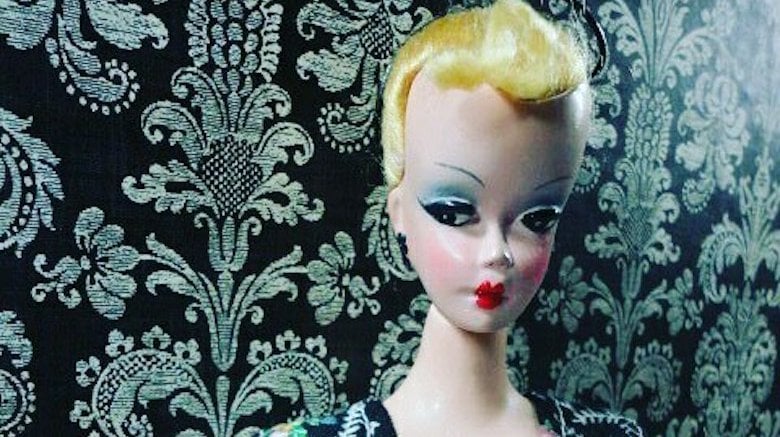 Want to hear something disturbing? The original doll that inspired Barbie was not meant for children at all. She was actually used as a gag gift at bachelor parties. I know, I'm nauseated too. The Bild Lilli dolls were released in Germany in 1952 and were actually based off of an adult comic strip. Lilli was a rather saucy single lady and seemed to be pretty popular with the gentlemen.
"Men got Lilli dolls as gag gifts at bachelor parties, put them on their car dashboard, dangled them from the rearview mirror, or gave them to girlfriends as a suggestive keepsake," author of Barbie and Ruth Robin Gerber told Time.
Lilli was definitely much more sexualized than Barbie. In one comic strip, Lilli is wearing a bikini while a police officer tells her two-piece swimsuits are illegal, to which Lilli asks, "Oh, and in your opinion, which part should I take off?" Despite their different personalities, you can't deny the physical resemblance between Lilli and Barbie. While the Handler family was vacationing in Switzerland in 1956, Ruth and her daughter brought three of the Lilli dolls home with them.
4. She was in the some of the first commercials for kids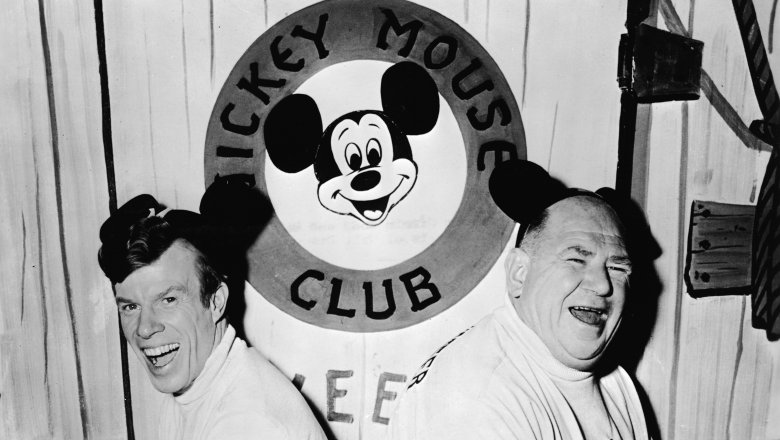 For younger generations, it's hard to remember a time when there were no commercials for kids. This was actually a revolutionary idea in the '50s. So I guess all of the parents here have Barbie to thank for our kids' incessant whining about the latest toy that they just need that they only discovered on a commercial five minutes ago.
Mattel, the company that created Barbie, was the first to sponsor and advertise on the Mickey Mouse Club. When Barbie joined those ranks, she quickly became popular and it wasn't long before she needed some friends. Ken, Midge, and Skipper all joined her in the early 1960s.This is the first Barbie commercial that first aired during Mickey Mouse Club!…
5. She chose not to have children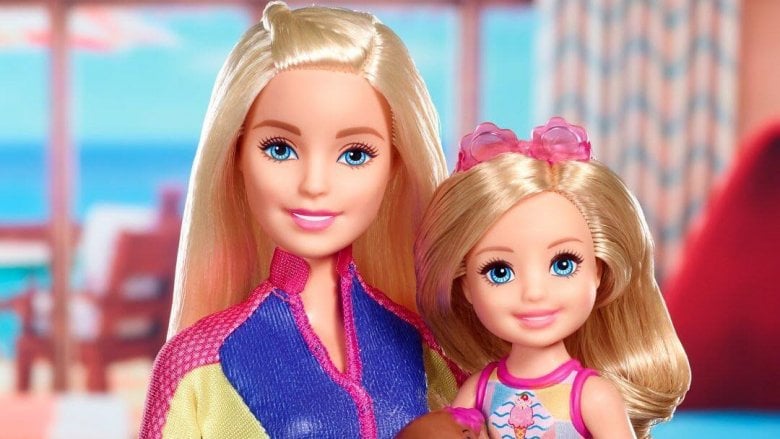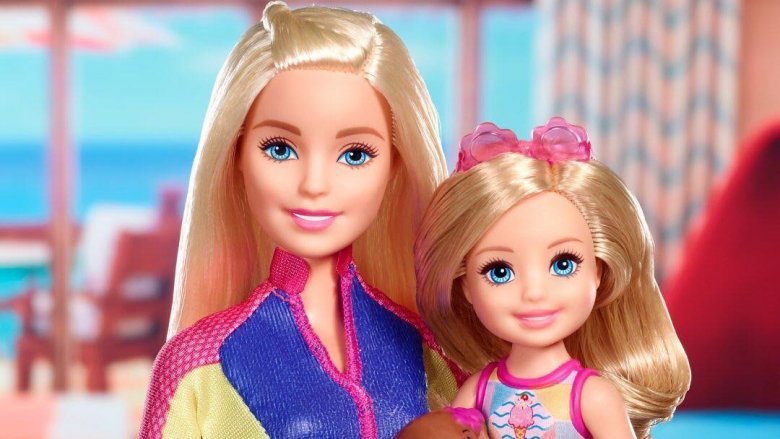 Barbie has had just about every job under the sun. This woman went from being an astronaut to a doctor to the president of the United States. Is it any wonder that she never decided to have children?
Mattel purposely never gave Barbie children, so that girls could be creative and make her anything they wanted. There are Barbie dolls that come with babies, but we're not sure who the parents are. Barbie has younger sisters, but she and Ken never tied the knot.