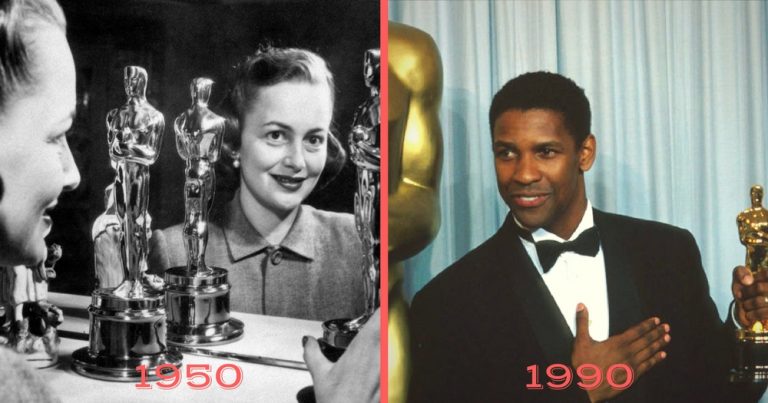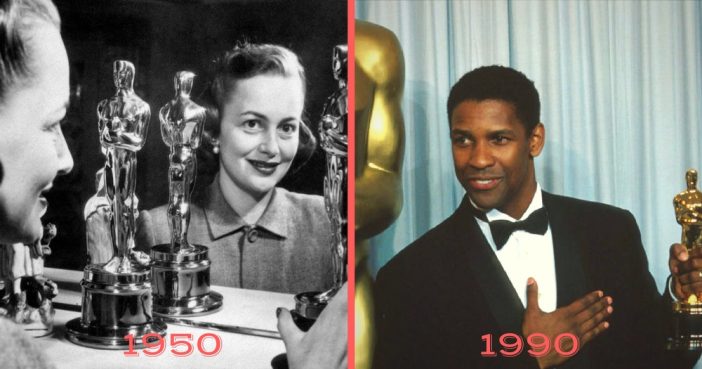 41. 1980
Meryl Streep beat out Jane Alexander, Barbara Barrie, Candice Bergen, and Mariel Hemingway to nab her first Oscar (Best Supporting Actress) for Kramer vs. Kramer.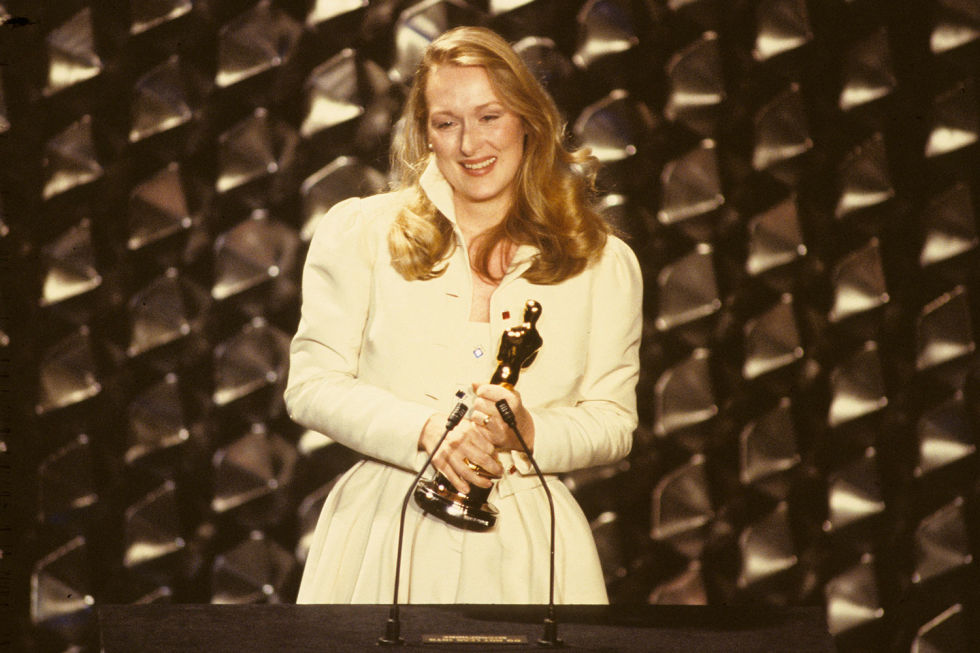 42. 1981
The ceremony was postponed by a day after an attempted assassination against President Reagan. But the show must — and did — go on. That year, Irene Cara performed the Oscar-winning song "Fame" from the movie by the same name.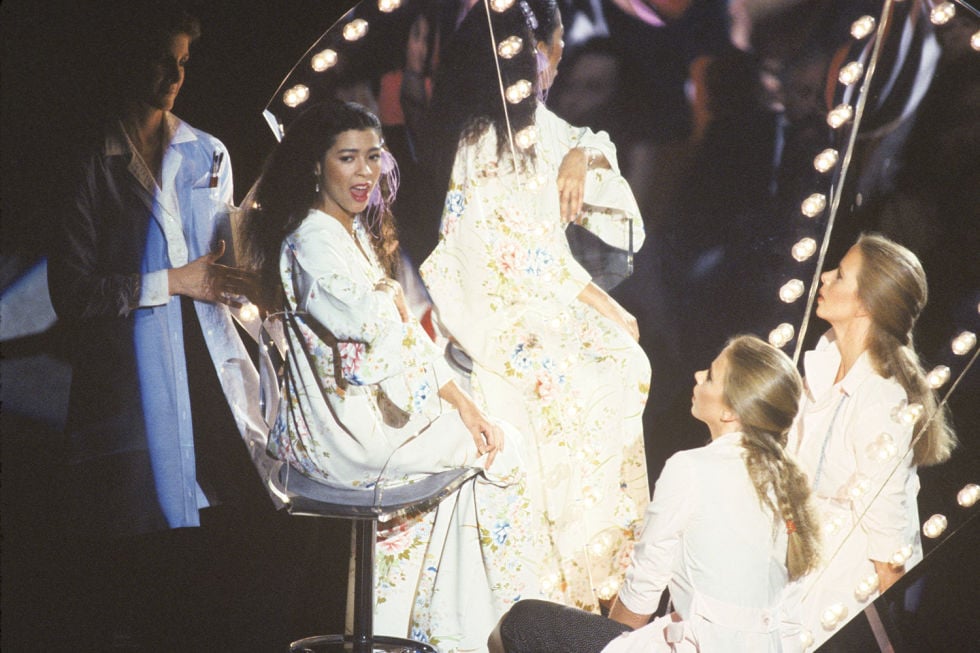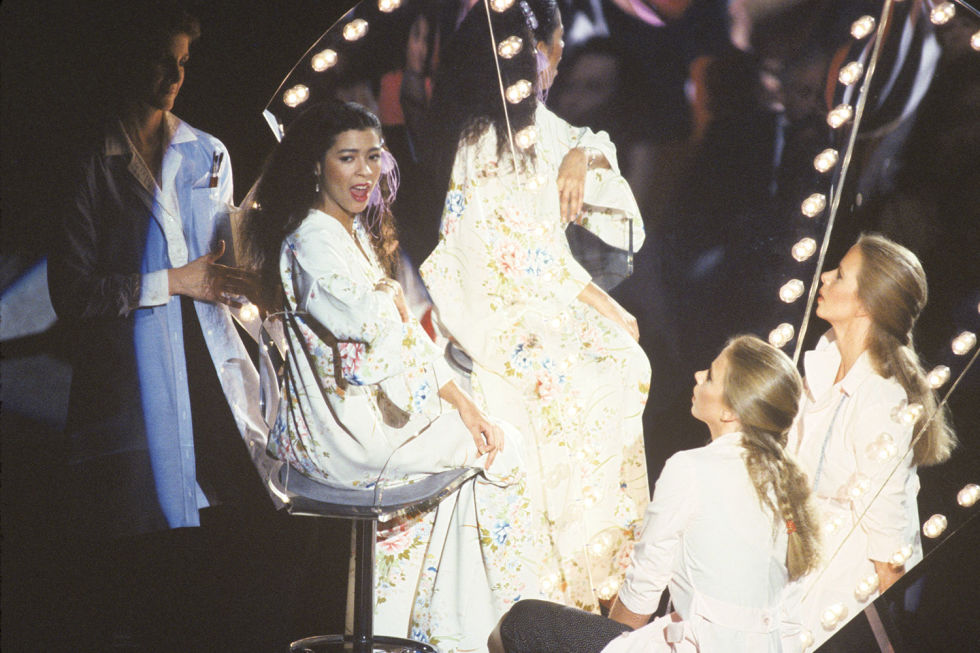 43. 1982
Bette Midler presented the Best Original Song Oscar to the team behind "Arthur's Theme (Best That You Can Do)."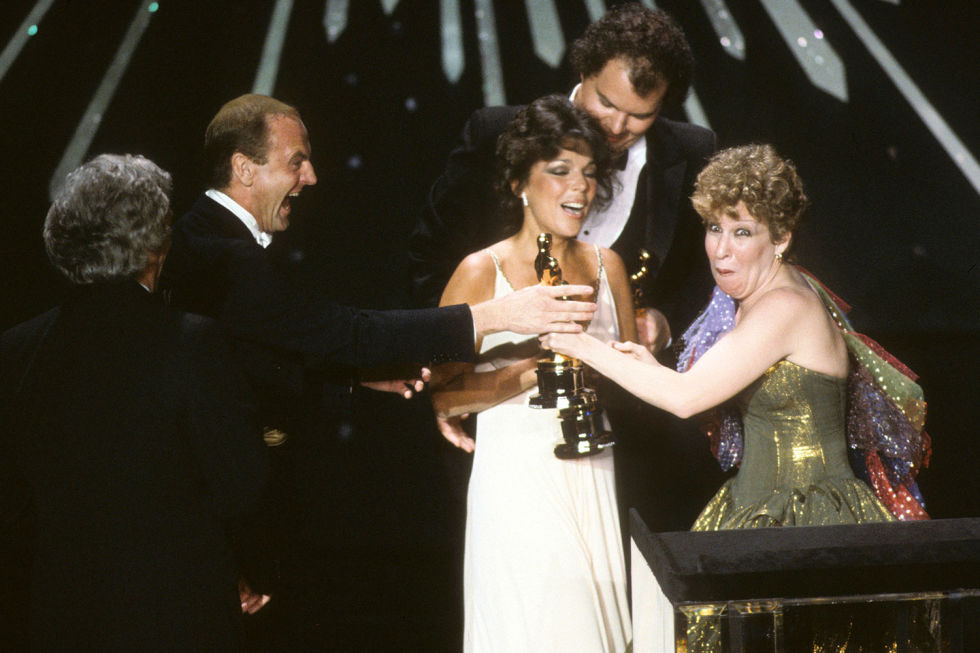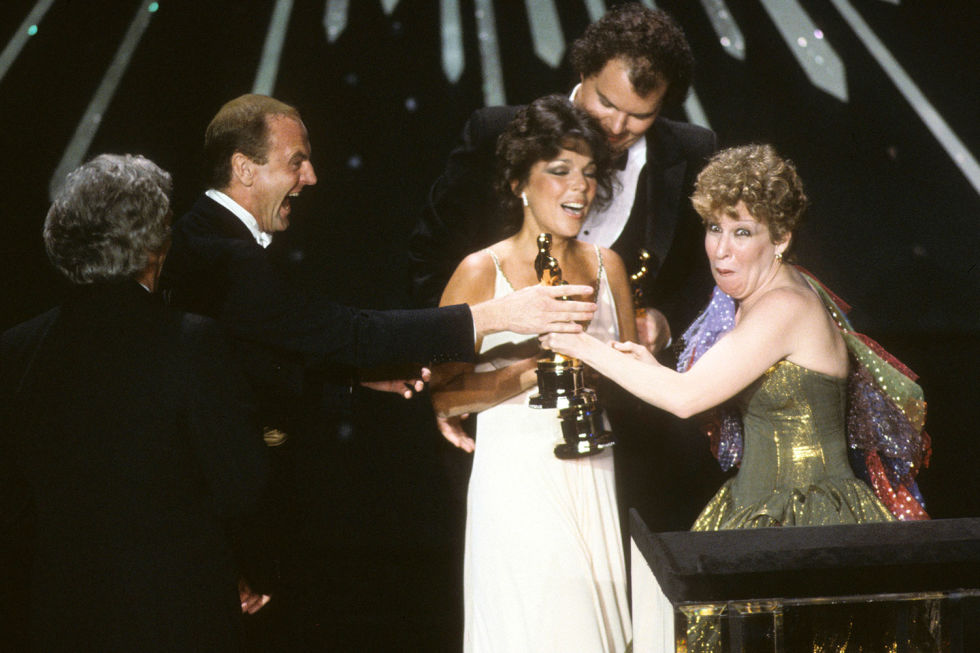 44. 1983
John Travolta handed Ben Kingsley his Best Actor Oscar for his title role in Gandhi. The film also won Best Picture, Best Director (Richard Attenborough), and five other awards. It also marked the first Best Actress Oscar for Meryl Streep for Sophie's Choice.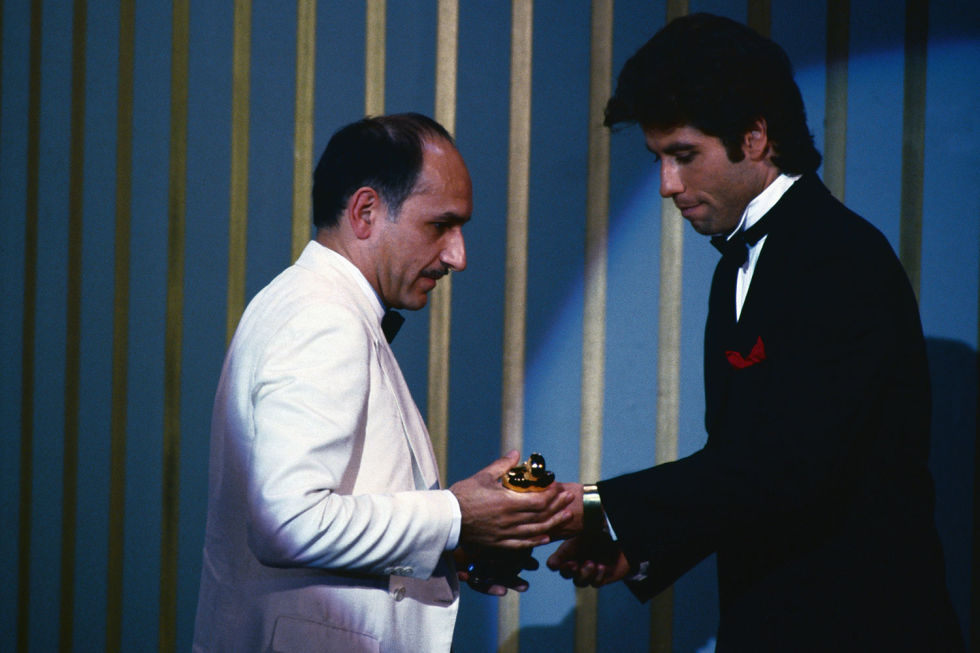 45. 1984
Shirley Maclaine got a congratulatory hug from Rock Hudson as he presented her with the Best Actress Oscar for Terms of Endearment, which also took home four other awards that night.
46. 1985
Jack Lemmon hosted the ceremony where Amadeus took top honors. It was Sally Field who really stole the show (and everyone's hearts) when she accepted her Best Actress Oscar saying, "The first time I didn't feel it, but this time I feel it, and I can't deny the fact that you like me, right now, you like me!"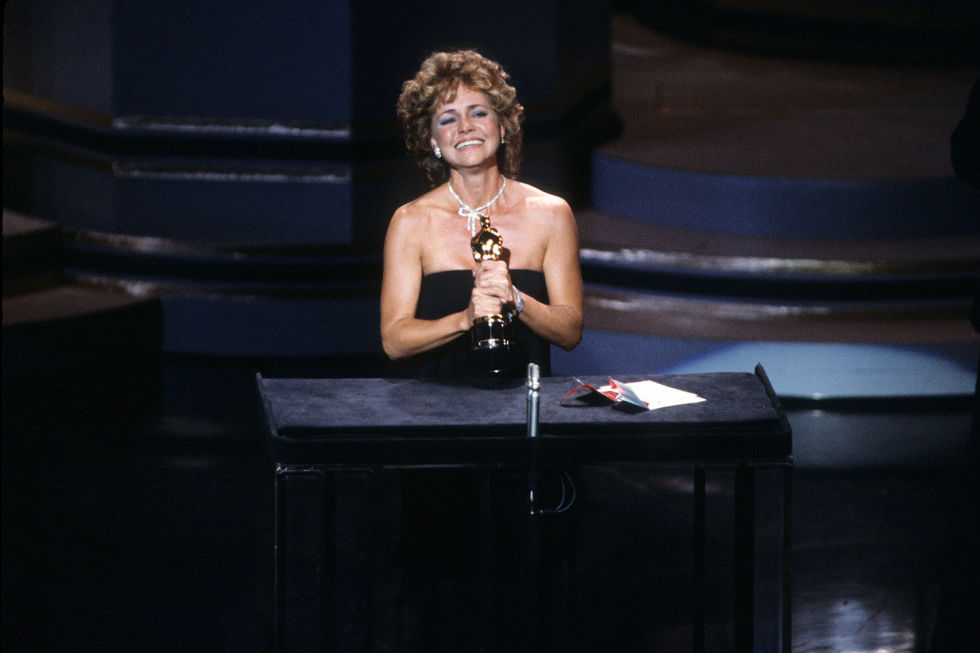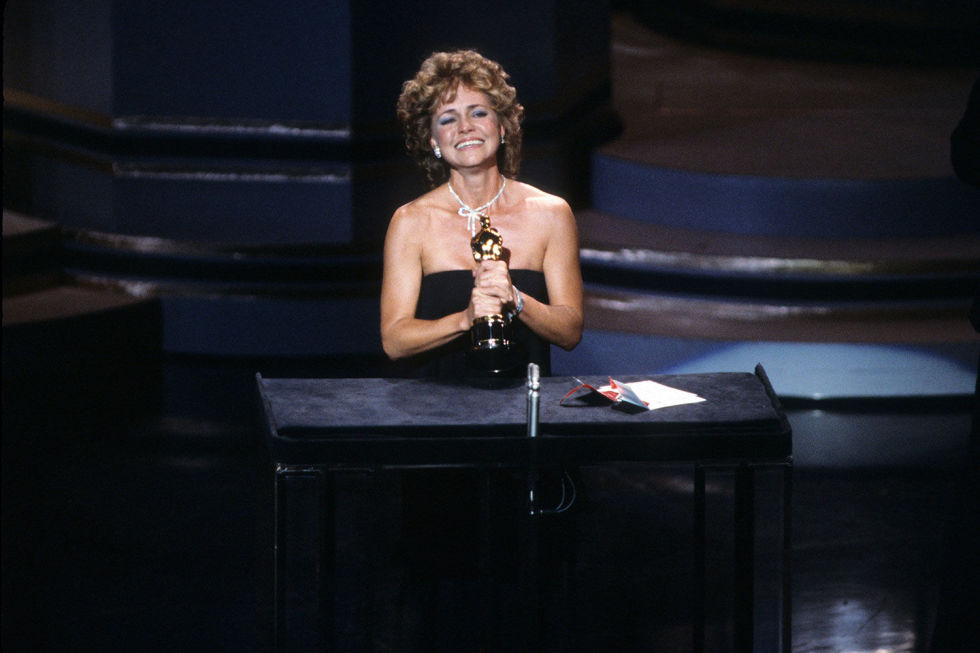 47. 1986
Cher was just a presenter, but she definitely stole the show in her Bob Mackie gown while giving the Best Supporting Actor award to Don Ameche for Cocoon.
48. 1987
Oprah and documentarian Brigitte Berman held the Best Documentary Feature Oscar backstage, which Berman won for Artie Shaw: Time Is All You've Got.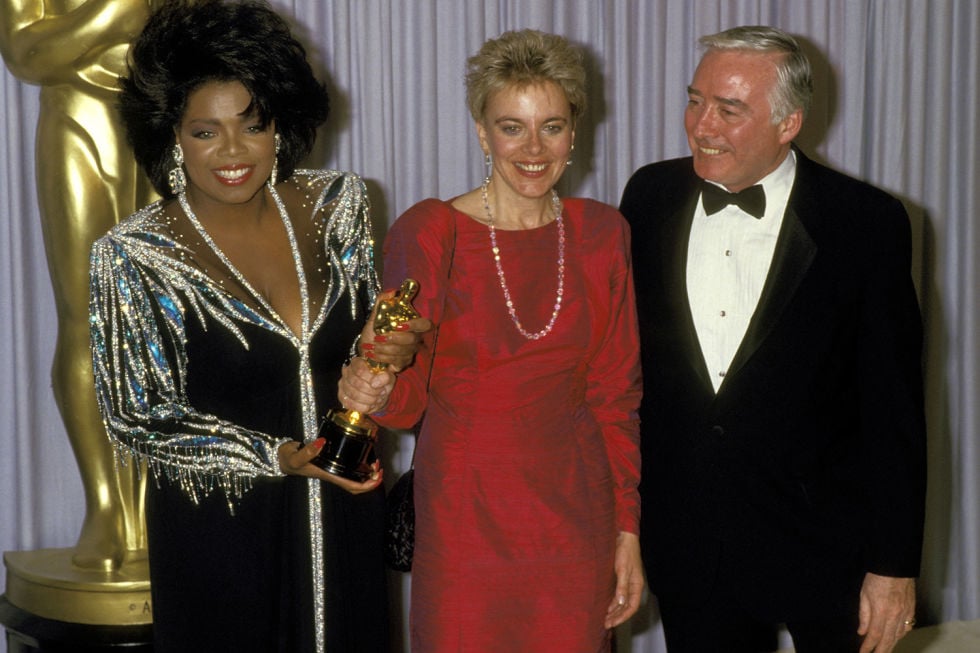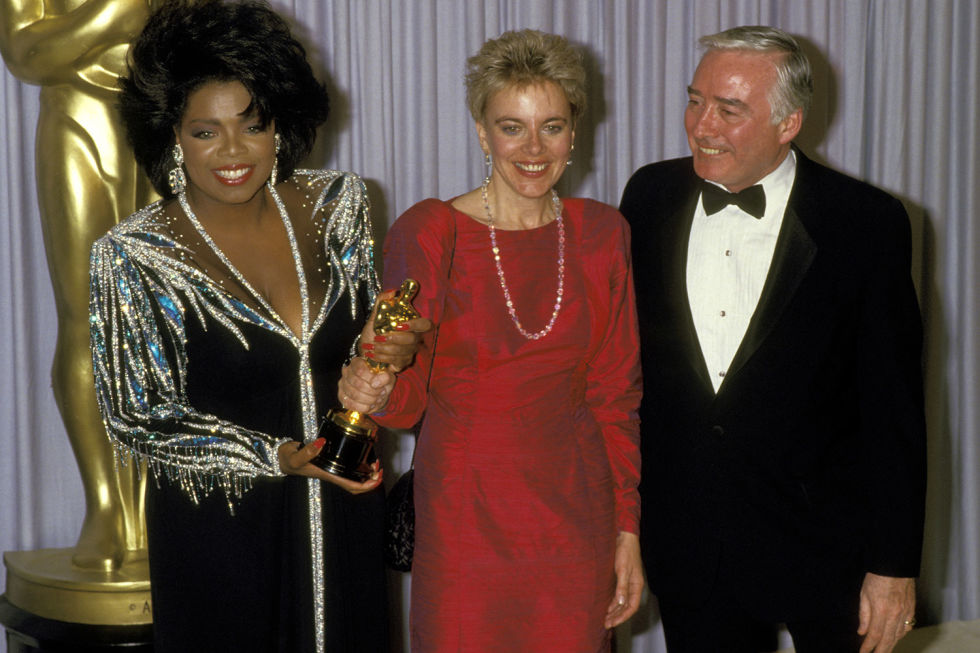 49. 1988
Michael Douglas waved to fans on the red carpet before going on to take home the Best Actor Oscar for Wall Street.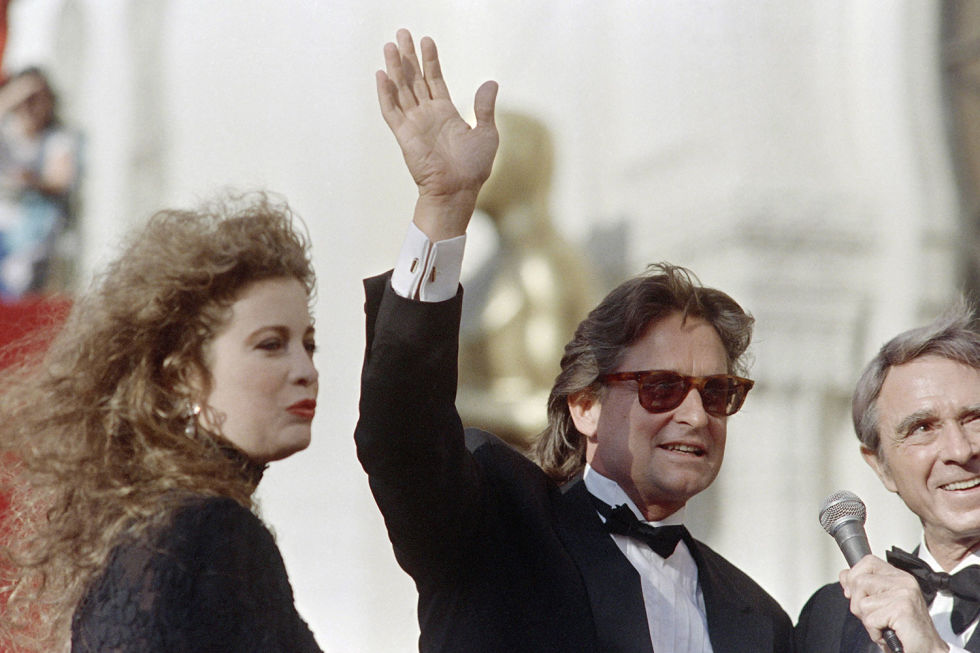 50. 1989
Jodie Foster took home the Best Actress Oscar for The Accused and was all smiles backstage posing for reporters. Rain Man took home Oscars for Best Picture, Best Director (Barry Levinson), and Best Actor (Dustin Hoffman).