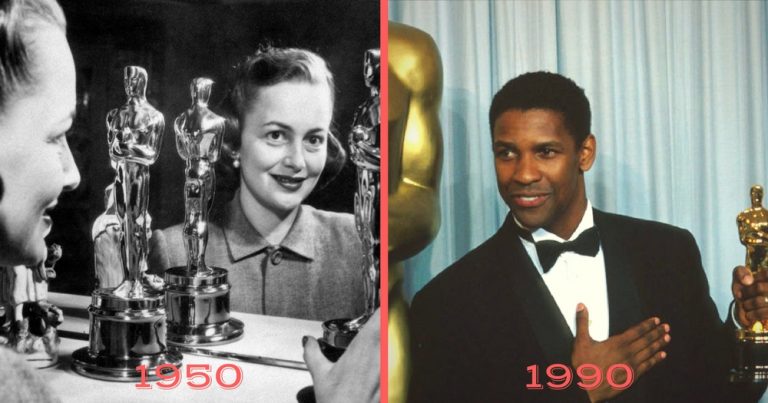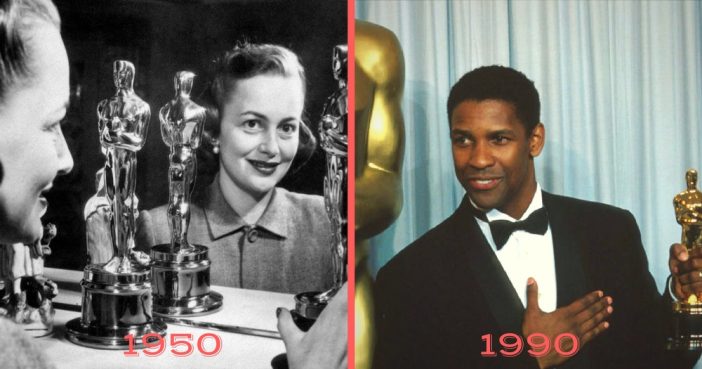 31. 1970
John Wayne and his family celebrated his Best Actor win for playing Rooster Cogburn in True Grit. Midnight Cowboy was also one of the big winners of the night.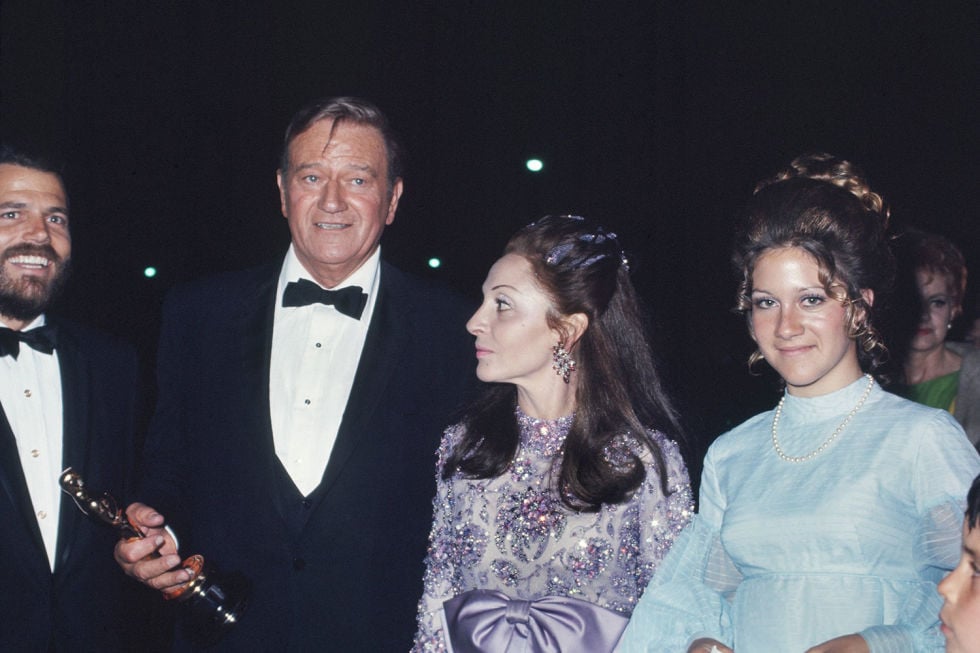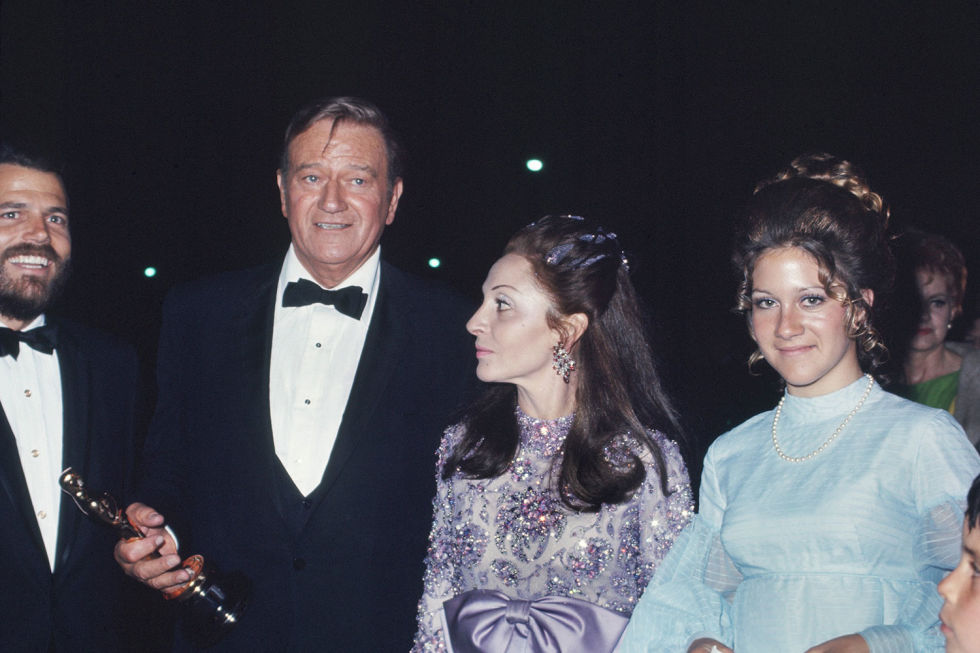 32. 1971
Best Actress nominee Ali MacGraw chatted up Anthony Quinn at the ceremony, where Patton took home Best Picture, Best Director, Best Actor, and Best Screenplay. George C. Scott declined his Best Actor trophy because he didn't feel he was in competition with other actors.
33. 1972
Philip D'Antoni and Gene Hackman posed with their Oscars for The French Connection along with Jane Fonda who won Best Actress for Klute. The ceremony also welcomed Charlie Chaplin back to the U.S. with an honorary Oscar after his 20 year-exile for alleged ties to communism.
34. 1973
Sacheen Littlefeather took the stage to refuse Marlon Brando's Oscar on his behalf saying, "I'm representing Marlon Brando this evening and he has asked me to tell you … that he very regretfully cannot accept this very generous award. And the reasons for this being are the treatment of American Indians today by the film industry." The full statement ran in The New York Times the following day after Sacheen was cut off because of time.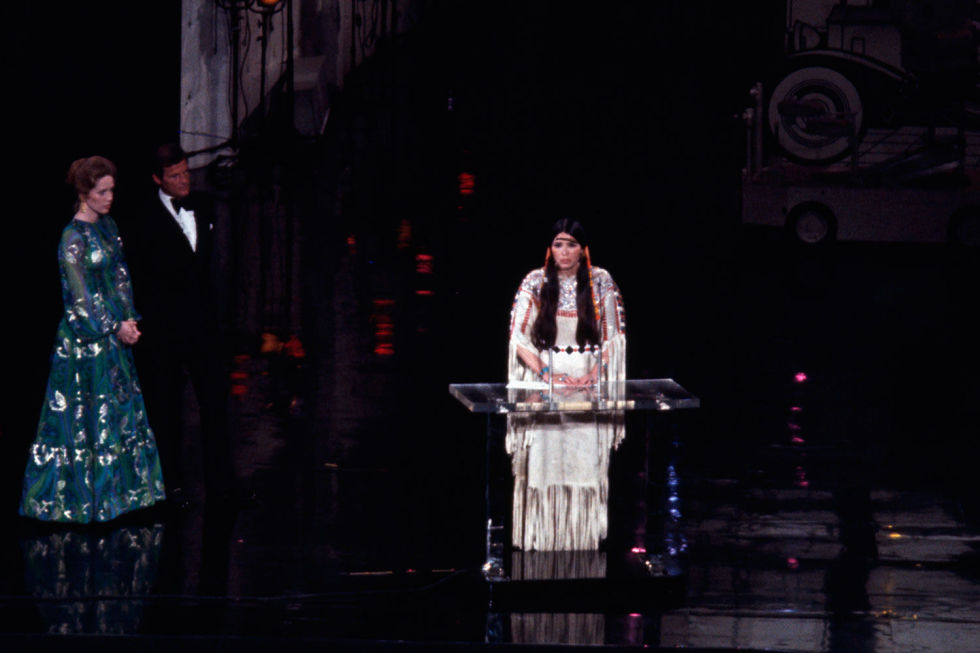 35. 1974
A then 10-year-old Tatum O'Neal cradled her Best Supporting Actress Oscar backstage while taking photos alongside Jill Ireland and Charles Bronson. She remains the youngest person ever to win an Academy Award (she nabbed it for Paper Moon). The telecast was also interrupted by a man running across the stage naked. Oh, the '70s…
36. 1975
Francis Ford Coppola took home Best Picture, Best Director, and Best Adapted Screenplay for The Godfather Part II.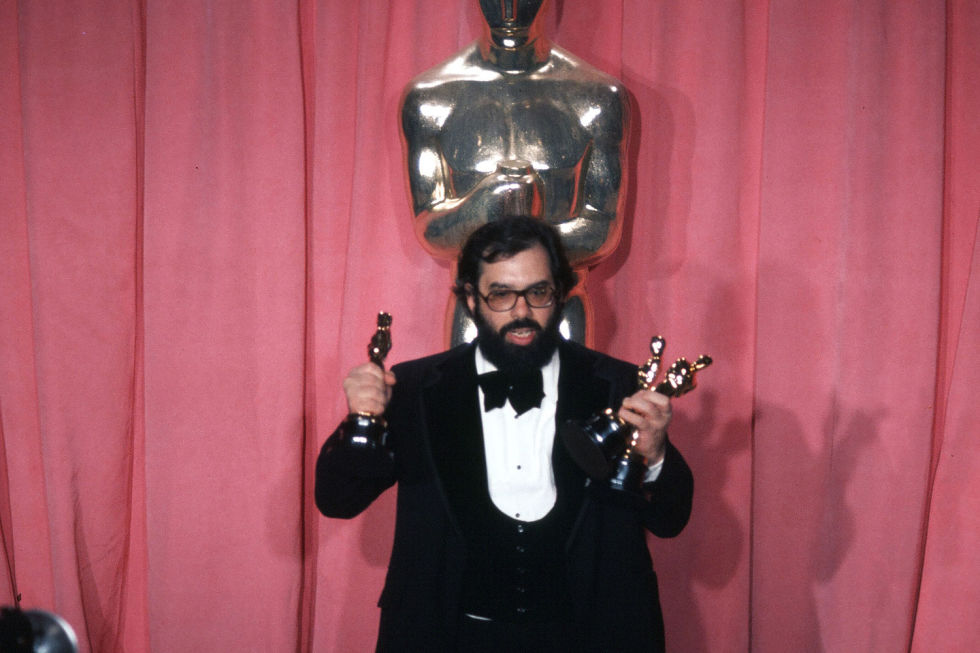 37. 1976
Bernadette Peters performed "How Lucky Can You Get" from Funny Lady, which was nominated for Best Original Song but lost to "I'm Easy" from Nashville.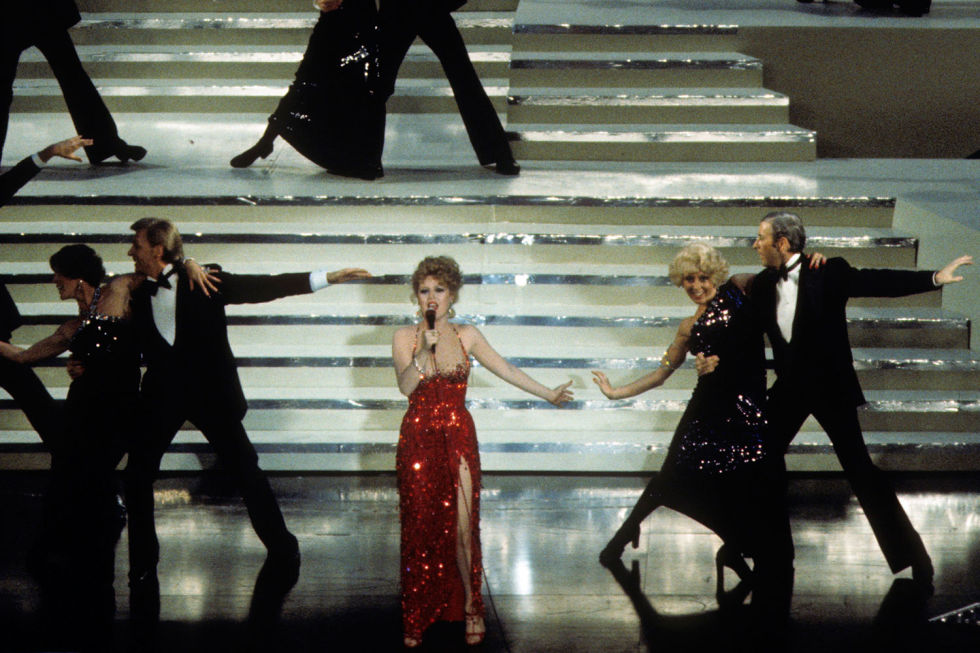 38. 1977
Irwin Winkler, Sylvester Stallone, and Robert Chartoff were ecstatic over Rocky winning Best Picture. John G. Avildsen also won Best Director for the film.
39. 1978
Mickey Mouse and R2-D2 briefly shared the stage. The Star Wars droid was on hand as presenter for the Special Achievement Award and Mickey presented the Short Subjects Awards.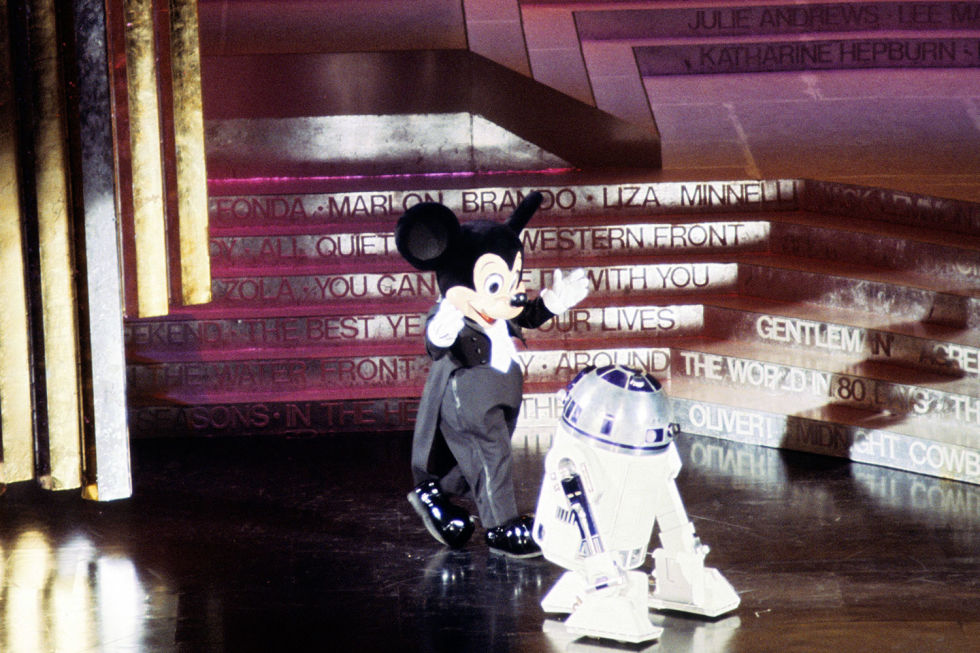 40. 1979
Steve Lawrence and Sammy Davis Jr. took the stage to perform a medley called "Oscar's Only Human" comprised of songs that weren't included in the Best Original Song category.